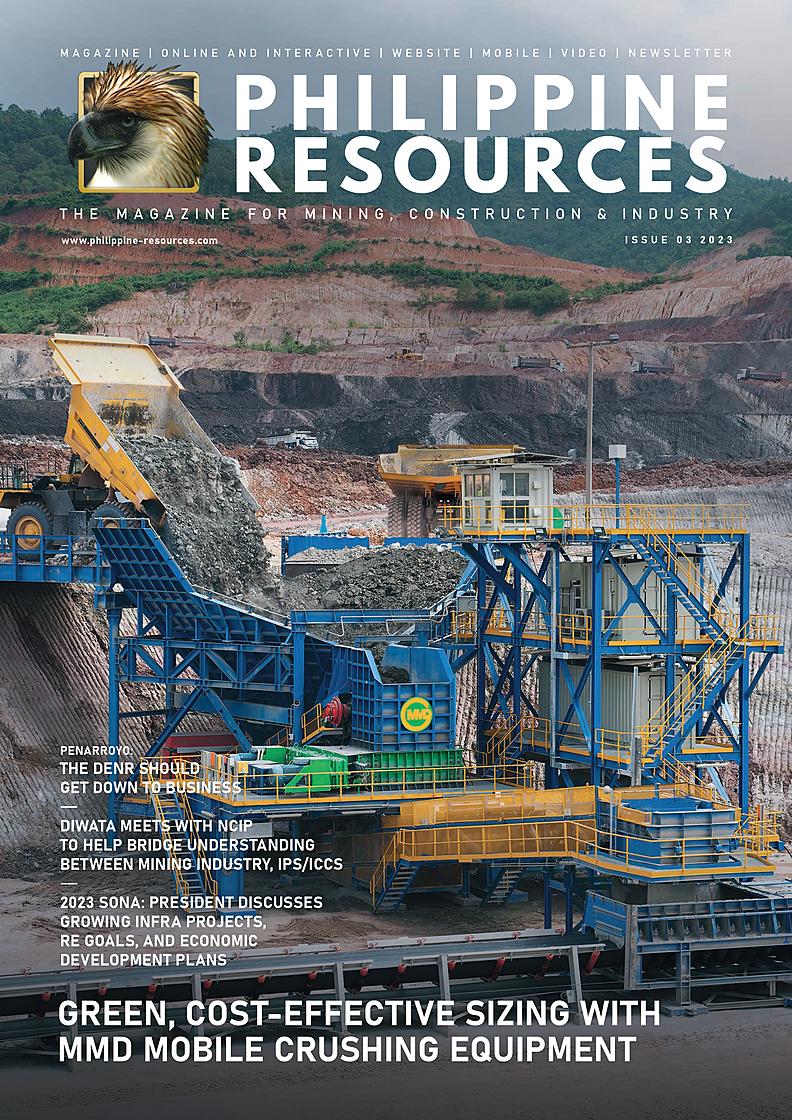 Issue 3
Issue 3 of your Philippine Resources Journal is always special, as it's the issue that we carry into the annual Mining Philippines conference, and our 2023 edition is no different with 58 pages of the latest news and information from the country's mining, construction, and resources industries.
With his column that traditionally leads off our magazine, our lawyer-commentator Atty. Fernando Penarroyo is saying out loud what many in the resources industry have been whispering, 18 months into the new Marcos administration – the Department of Environment and Natural Resources should finally get down to business, particularly for the mining sector. For the rest of what Attorney Ronnie has to say, turn to page 6.
Our other esteemed lawyer-columnist, Atty. Patricia Bunye, highlights how Diwata-Women in Resource Development is helping bridge the gap between the resource industry, the government, and local stakeholders by meeting with the National Commission on Indigenous Peoples to enhance ties with IPs and indigenous cultural communities (ICCs). Her enlightening piece starts on page 12.
Marcelle Villegas, our dependable staff writer, helps us break down the second State of the Nation Address of President Ferdinand Marcos Jr., in which he mentioned his plans for more infrastructure projects, renewable energy (RE) developments, and other economic plans for the rest of his term. You may find this article starting on page 40.
Finally, indulge in our other excellent articles from across the various industries, including one about mobile crushing equipment for mining, which our partner MMD gladly provides an image for to grace our cover this issue. That article is on page 30, so be sure to pick up and share your copy of Issue 3 2023 for FREE at Mining Philippines and our other partner events and businesses TODAY!