Current Issue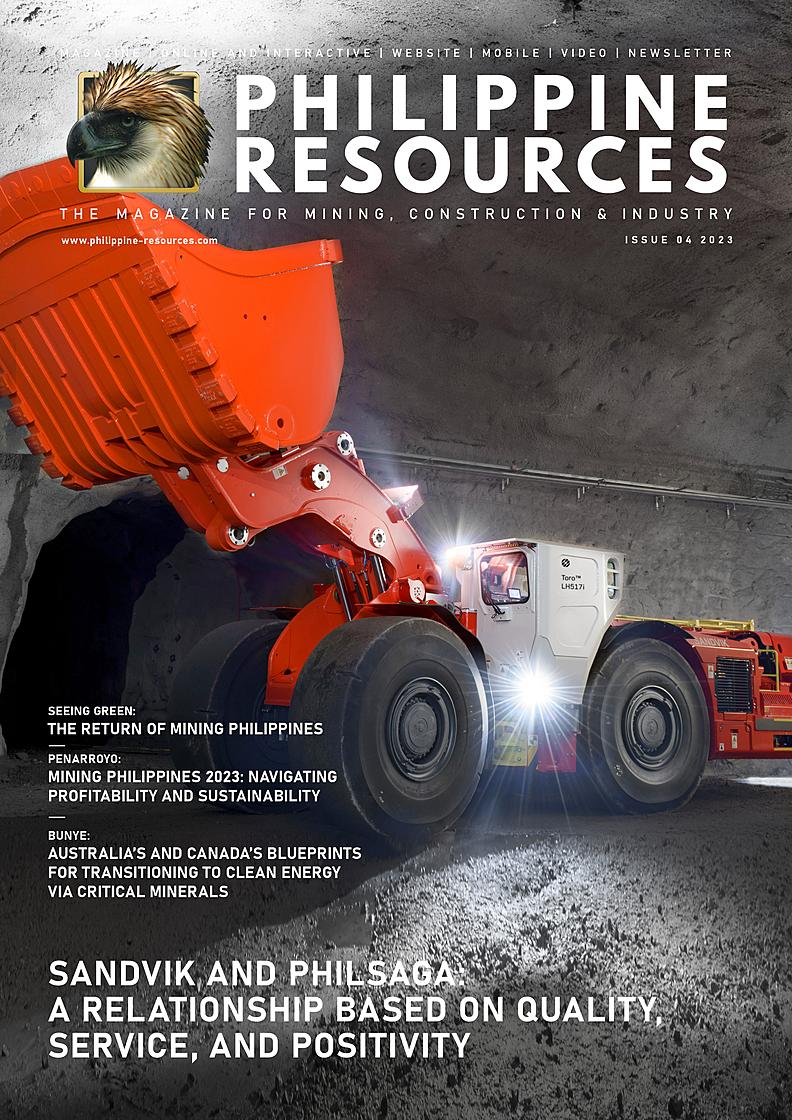 Current Issue
Issue 4
First off, we're all enthused for the return of the Mining Philippines conference and expo after three pandemic-blighted years, as we examine the annual event held last September two ways. Our leadoff hitter, the eminent lawyer Fernando "Ronnie" Penarroyo, discusses how this event helps mining firms navigate their profitability and sustainability amid new challenges and opportunities, especially with the booming green metals revolution capturing the globe.
Our earnest reporter, Marcelle Villegas, then summarizes the comings and goings of the two-day Mining Philippines expo, from the message of Chamber of Mines chairman Mike Toledo to the musings of a brace of government and industry leaders and experts, who were all aligned with the 'Seeing Green' theme of the conference.
Not to be left out is our other eminent commentator, lawyer Patricia Bunye, who helps us understand exactly how Australia and Canada are leading the transition to clean energy use through critical minerals – which are used to make everything from batteries and wires to wind turbines, solar panels, and electric cars, the transportation choice du jour of environmentalists.
Finally, our cover story features the progressive relationship between heavy machinery maker Sandvik Solutions and the Agusan del Sur-based Philsaga Mining Corporation. Read about them and our other partner firms and organizations in the pages of Issue 4, as we thank you again for another year of your patronage. Looking forward for all of us to soar in 2024!