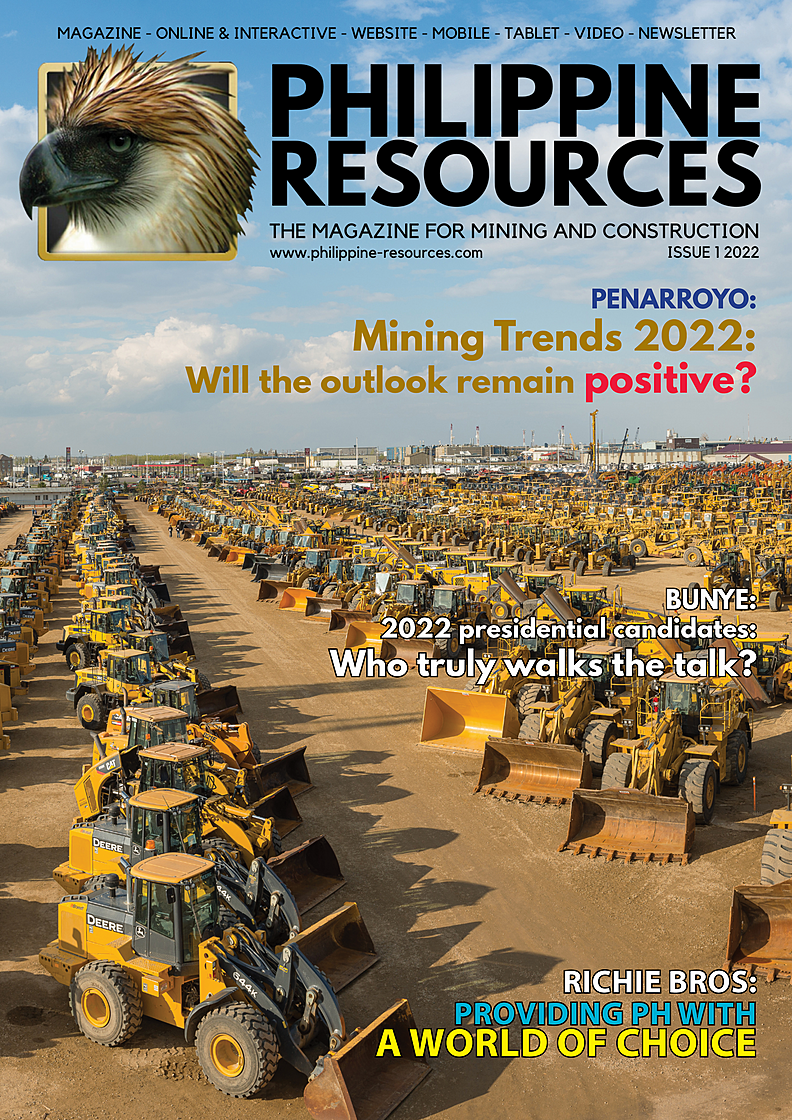 Issue 1
In Issue 1 2022 of your Philippine Resources Journal, we have a renewed focus on mining and some select construction news with about two months to go before the country's national elections, which will again decide the course of the industry for the next six years.
Our leadoff hitter, Atty. Fernando "Ronnie" Penarroyo, gives us a list of mining trends to watch out for this year, with his forecast on if the outlook for the industry will remain positive or not.
Atty. Patricia A. O. Bunye then turns our sights on the May 9 elections and poses the question on which candidate is truly walking the talk, not just on mining issues but on the Freedom of Information Act, which would develop a culture of transparency on all levels of government.
Our journalists Abe Almirol and Marcelle P. Villegas combine for an article on OceanaGold, which recently had its mining license renewed by the outgoing Duterte administration.
Finally, we have our coterie of technical articles, company news and industry updates, including some beautiful images like our cover picture from our partner Richie Bros., across our pages in this issue.