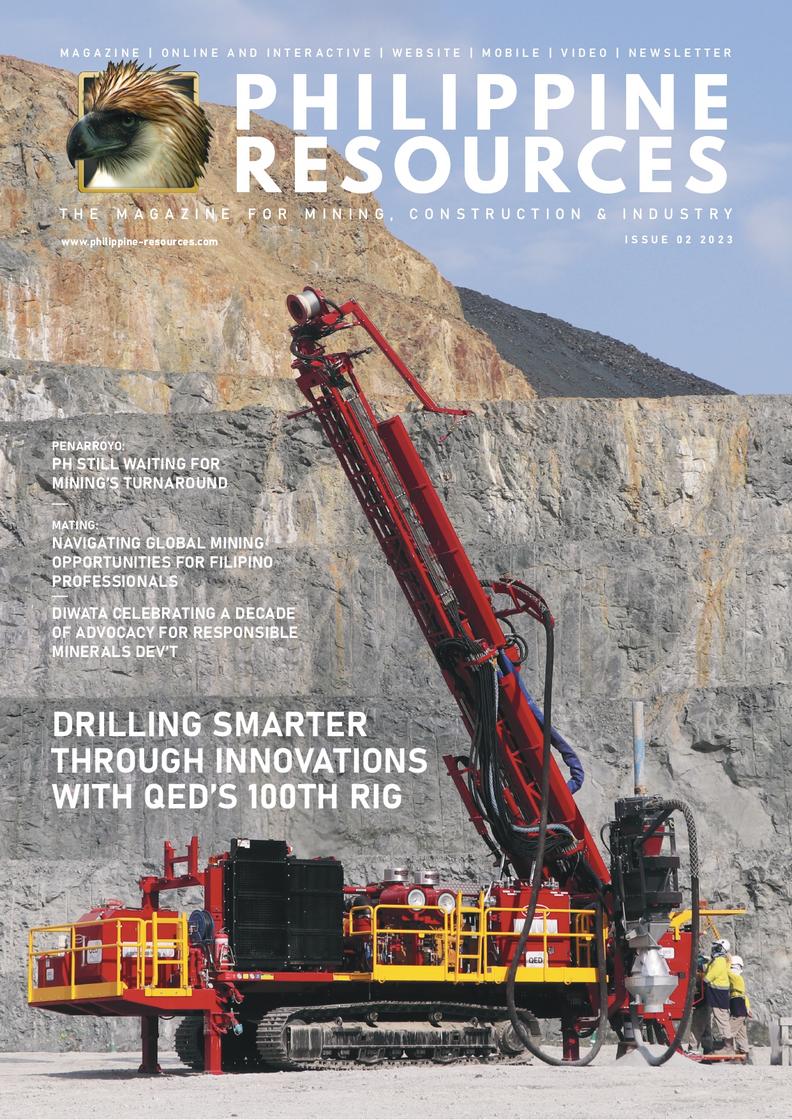 Issue 2
Half the year is already over, but your Philippine Resources Journal is still bringing you the freshest news and views from the country's mining, construction, and resources industries in our Issue 2 2023, fresh off the presses.
We lead off with a big story from our Atty. Fernando Penarroyo – why the Philippines is still waiting for the mining industry's turnaround. A full year into the new Marcos Jr. administration has yet to see significant movement within the sector, and Attorney Ronnie points out that the "protracted and debilitating permitting process and bureaucracy" are the biggest hurdles facing the industry.
With Diwata-Women in Resource Development, Inc. marking a decade (plus one year) of achievements, one of its founders – our own Atty. Patricia Bunye – devotes her column to tracing the group's roots.
Engr. Edison Mating, our newest contributor, hits one out of the park with his analysis on how Filipino professionals can support critical mineral supply chains worldwide with their expertise.
Again, this is on top of our other excellent articles from across the various industries, as we strive to give you the latest and greatest in the Philippines and elsewhere. Pick up your copy of Issue 2 2023 for FREE at our partner events and businesses TODAY!