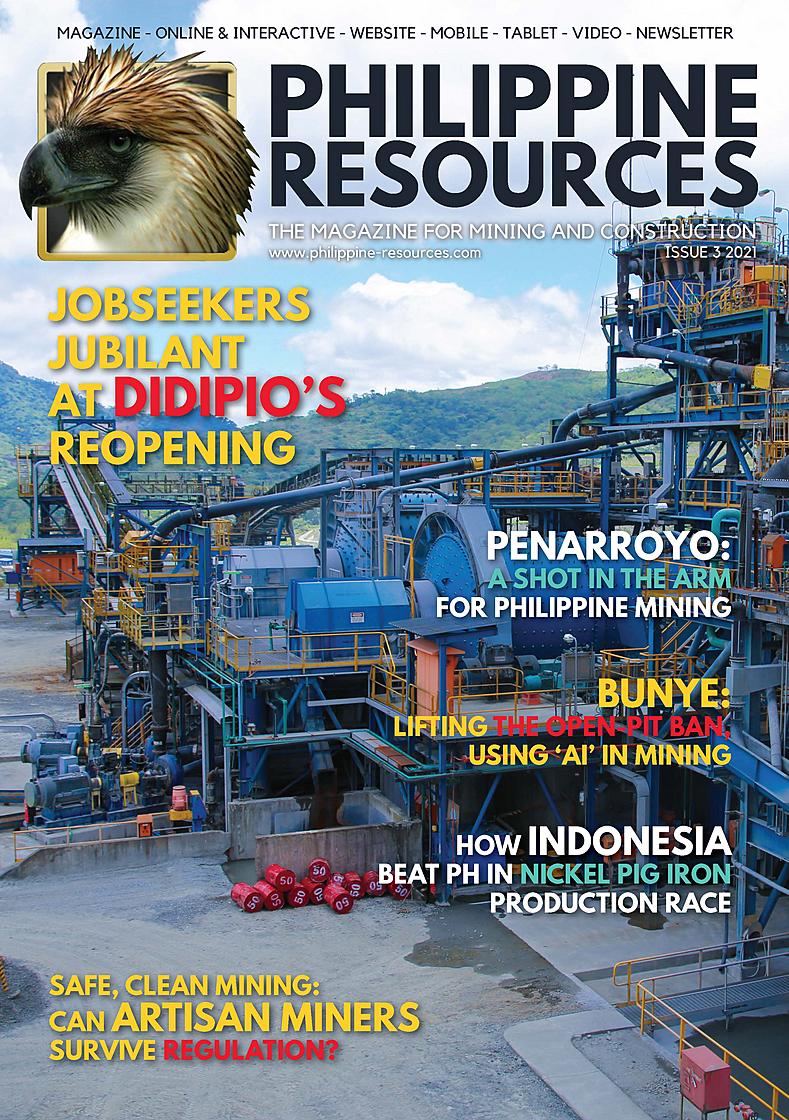 Issue 3
Things are picking up for the local mining industry as we approach 2021's three-quarter mark, and we dutifully reflect that in Issue 3, 2021 of your Philippine Resources Journal.
Our leadoff hitter, Atty. Fernando "Ronnie" Penarroyo, writes that the dawn of a global "super-cycle" has propped up mining and refining sectors everywhere, and the Philippines is no exception.
Meanwhile, our columnist Atty. Patricia A. O. Bunye recalls how the Mines and Geosciences Bureau gave industry watchers insight on how the country's open-pit mining ban would be lifted.
Our newest journalist, Bernabe Almirol, starts with a bang, delivering our cover story on the optimism for jobseekers to work at the Didipio mine following OceanaGold's renewed permit to operate.
Finally, our mainstay Marcelle P. Villegas has a variety of articles – Indonesia's dominance in nickel pig iron, a pineapple-powered biogas plant, and cooking pizza on a volcano – that spice up our selection of big mining, construction, and company news in this issue. So, go ahead and grab a copy for FREE at our partner outlets, businesses, and establishments! Cheers and stay safe always!