Aboitiz on Industrialization, Investments, and Best Practices
by Marcelle P. Villegas - August 30, 2022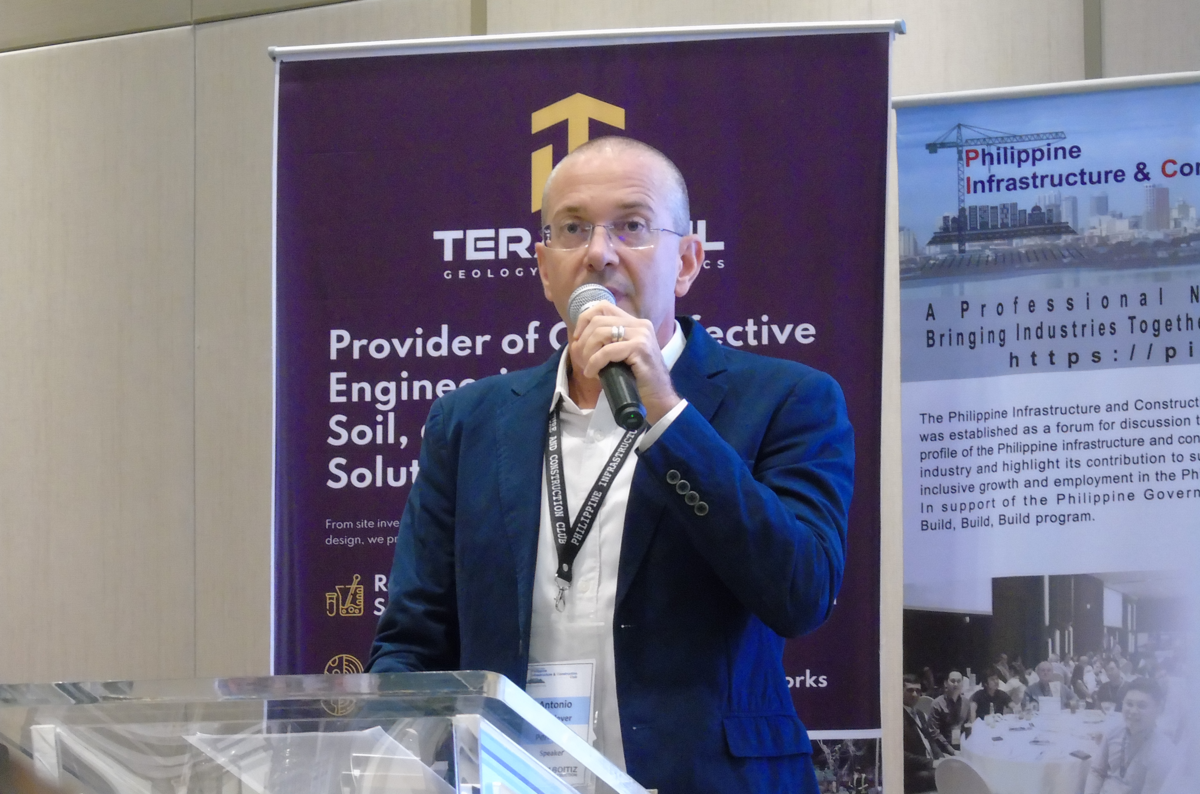 Photo: 24 June 2022 - Mr. Antonio Peñalver (Executive Director, Aboitiz Construction, Inc.) at the Philippine Infrastructure and Construction Club, Seda Hotel BGC [Photo by Marcelle P. Villegas]
Last 24 June 2022 in Seda Hotel BGC, Philippine Infrastructure and Construction Club hosted their first face-to-face luncheon of the year with executives from Aboitiz InfraCapital and Aboitiz Construction, Inc. as their guest speakers. Mr. Jolan Formalejo, Vice President for Inventory Generation Group of Aboitiz InfraCapital (AIC) and Mr. Antonio Peñalver - Executive Director of Aboitiz Construction, Inc. graced the event with their presentations and talks on their company's achievements, ongoing and upcoming infrastructure projects, and best practices in the industry.
Mr. Jolan Formalejo's presentation is titled "Aboitiz InfraCapital: Industrialization and Investments in South Luzon".
He began his presentation by reporting that 2021 is a banner year for AIC Economic Estates. AIC received a total of 9 honors, including the International Finance Real Estate Awards and Property Guru Property Awards for Best Industrial Developer in Asia. LIMA Estate was recognised as the Country Winner for Best Industrial Development.
Mr Formalejo enumerated the significant numbers concerning Region IV-A – CALABARZON in terms of economic growth and number of investors, namely:
7.6% annual economic growth rate in 2021—the fastest growing region of the country
2.51% economic growth from CALABARZON-based industries
P4.87B amount of foreign investment pledges for projects in CALABARZON for Q1 2022
1700 estimate number of foreign companies currently operating in the region
6.8 M estimated labor force in CALABARZON as of Dec 2021
1314 new infrastructure projects completed in 2021 alone with a total cost of P7.17B
From his report, the CALABARZON Industrial Belt is host to several industries such as Manufacturing (Automotive, Electronics, Garments, Agricultural Products, etc.), Logistics, Healthcare, Construction, Energy and Tourism.
Focusing on Batangas, the province is boosting its infrastructure projects with the help of the PPP Center. "This partnership will help decentralize Metro Manila by opening up more employment opportunities through the construction of additional infrastructure and development facilities in the region."
These projects include the Batangas International Airport, Batangas Port Development Phase IV, Batangas City Access Zone, Calamba-Batangas Railway Spur Line, and Batangas Regional Food Terminal.
The Batangas Industrial Belt has a total land area of 316,581 hectares or 3,165.81 km². This is considered as CALABARZON's industrial powerhouse. Batangas is the second richest province in the Philippines in 2020 in terms of net assets. "PEZA bats for the creation of more ecozones particularly in land-rich Batangas."
The most prevalent industries here are the oil refinery, natural gas, processed food, gifts, housewares and wearables.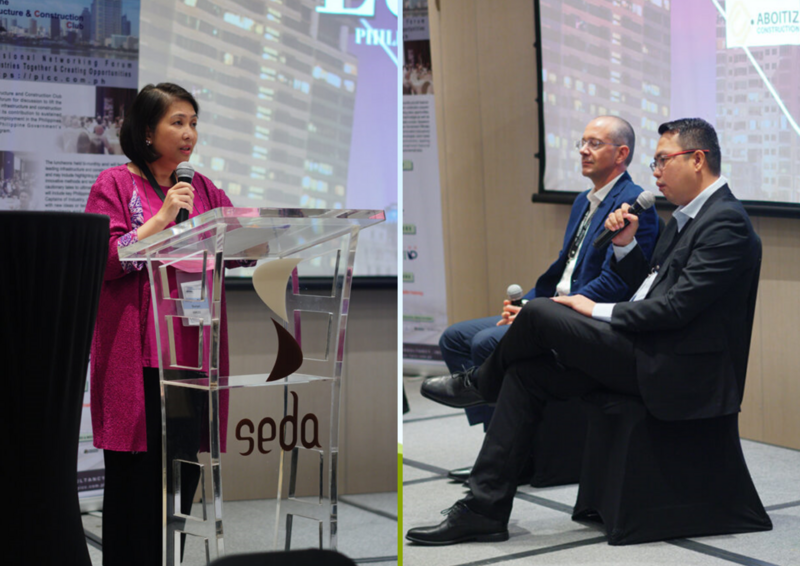 Mr Formalejo also talked about the Aboitiz InfraCapital Economic Estates, namely the MEZ2 Estate, LIMA Estate, and West Cebu Estate. These are "Industrial-anchored Estates complemented by Commercial, Residential and Institutional components."
LIMA Estate is in Lipa, Malvar, Batangas is 794 hectares. This is a PEZA-registered economic zone. The LIMA Central Business District is the first fully integrated CBD development in Batangas. LIMA Tower One is the first of 6 towers to be built in the LIMA Office Park Campus in 2022.
On the sustainability at LIMA Estate, "Aboitiz InfraCapital is gearing up for the transformation of the LIMA Estate into a smart, next-generation economic center in the thriving investment hub of Batangas."
More on its infrastructure features, "fully complemented by a reliable infrastructure system, LIMA is supported by affiliates of the Aboitiz Group to ensure ease of doing business for our locators."
Another feature is having being a "PEZA and BOC One-stop Shop". There is the convenience of PEZA and BOC offices located inside the park provides 24/7 service to LIMA Technology Center locators. This feature will enhance ecozone linkages with the local government, communities, businesses and other stakeholders.
Aside from LIMA Estate, AIC's other Economic Estates include the West Cebu Estate is in Balamban, Cebu and the MEZ2 Estate in Lapu-Lapu City, Cebu. West Cebu Estate covers 540 hectares, while MEZ2 Estate has a span of 63 hectares.
In summary, Aboitiz InfraCapital Economic Estates today has 1,100 hectares of industrial business parks currently being operated; 60,000 sqm GLA for office buildings in Cebu, Makati and Ortigas; with a total of 90,000 jobs generated across Central Visayas and Southern Luzon; 200,000 sqm PEZA-accredited office spaces under planning; 100,000 sqm GLA (gross leasable area) of commercial retail spaces in Cebu and Batangas.
"We continue to deliver innovative concepts translated to thriving fully-integrated industrial estates and commercial communities for 30 years, known for its deliberately planned, and purposely designed developments."
On the second part of the PICC Luncheon, Mr. Antonio Peñalver, Executive Director of Aboitiz Construction, Inc. gave a presentation about "ACI's Best Practices in the Construction Industry".
Aside from AIC's best practices in the construction industry, he discussed "how ACI is proactively transforming towards becoming a well-known and most trusted contractor in the country".
"We strongly affirm that as we drive towards expanding our operations and setting a national footprint, we have started to implement innovation programs that will continue this momentum throughout the rest of 2022".
It is noteworthy to mention that last May 2022, Aboitiz Construction successfully finished the construction of another 69kV overhead transmission line project that consists of 37 electric poles of Lima Enerzone (LEZ) in Lipa City, Batangas. This project is part of a bigger move to strengthen the power delivery in Lima Estate. This is possible through a partnership between Aboitiz Construction and Lima Enerzone. Another objective of the project is to improve power reliability in the area.
Another milestone for Aboitiz Construction took place on March 2021. The company completed the design and construction of Berth for one of the most modern container ports in the country, the Davao International Container Terminal (DICT) in Panabo City, Davao del Norte.
"The construction of Berth has increased the turnaround time of loading of vessels. This means more vessels can now dock at the terminal to bring more produce and agricultural products in and out of the region, potentially creating demand. A total of 121 employees were hired for the said project and out of this number, around 72% were hired locally."
---