Photo: Mines and Geosciences Bureau (MGB) Region II Regional Director Mario Ancheta joined barangay and municipal government officials and Didipio Mine employees in the groundbreaking of a farm-to-market road project in Ifugao Village, Diffun, Quirino last February 2023. The road project is part of the Mine's Community Development Fund (CDF), which aims to share the benefits of the Didipio Mine outside its immediate communities.
The Didipio Mine's Community Development Fund (CDF) entered a new phase this year as different projects under the Fund are now in various stages of development and implementation.
"We are pleased to share that the Didipio Mine's Community Development Fund (CDF) is now into full implementation phase as different projects have been breaking ground since December 2022," Atty. Joan D. Adaci-Cattiling, President of OceanaGold (Philippines), Inc., said.
"From the drawing board to its launching last year, we are on our way to expanding the reach of the benefits brought by the Didipio Mine to more beneficiary communities in our host provinces of Nueva Vizcaya and Quirino," she added.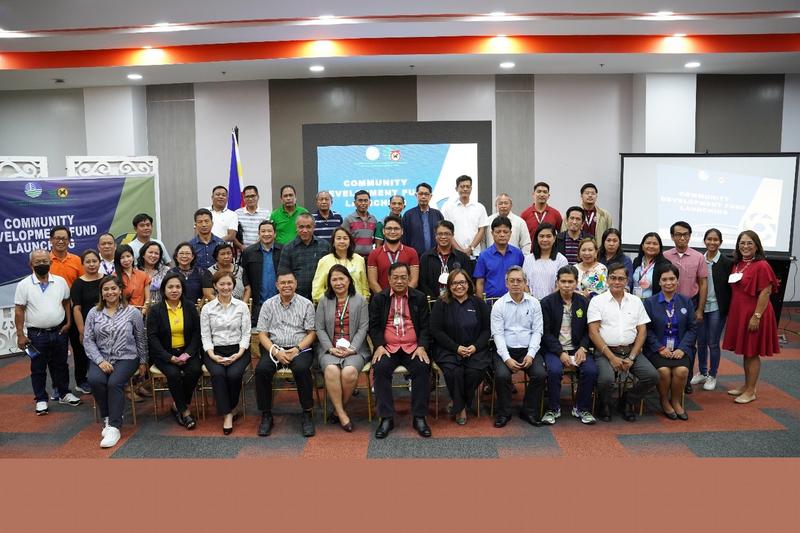 The CDF aims to build community capacity and resilience as part of the additional terms and conditions of the Didipio Mine's Financial or Technical Assistance Agreement (FTAA) renewal. The funding is from the additional 1.0 per cent of the gross mining revenue to meet the identified needs of the communities.
Launched in July 2022, the CDF operates under seven pillars of benefit-sharing:
Infrastructure
Enterprise Development
Socio-cultural or IP Program
Capacity Building
Disaster Response/Management and Environment
Health
Education
The CDF emphasizes collaboration and partnership with relevant local government units (LGUs), community groups, organizations, Indigenous peoples, or Indigenous cultural communities to determine the plan and implementation.
The Fund is underpinned by the widespread participation among multiple community stakeholders to deliver programs that have broad benefits and purpose, and to build effective partnerships to foster learning and continuous improvement.
"These projects are identified through consultations with different groups and involve government agencies and organizations in the technical working group and steering committee for the implementation of the CDF, so it is participatory and inclusive," Marjorie Idio, External Affairs and Communications Manager, said.
"And as we expand the CDF's reach beyond the host and neighboring barangays, more and more communities in the greater Nueva Vizcaya and Quirino provinces stand to benefit from it.
"We look forward to the completion, inauguration, and turnover of these projects," she added.
The other additional program for community development under the FTAA renewal is the Provincial Development Fund (PDF), which is 0.5 percent of the gross mining revenue. The PDF will benefit the provincial local government units of Nueva Vizcaya and Quirino.