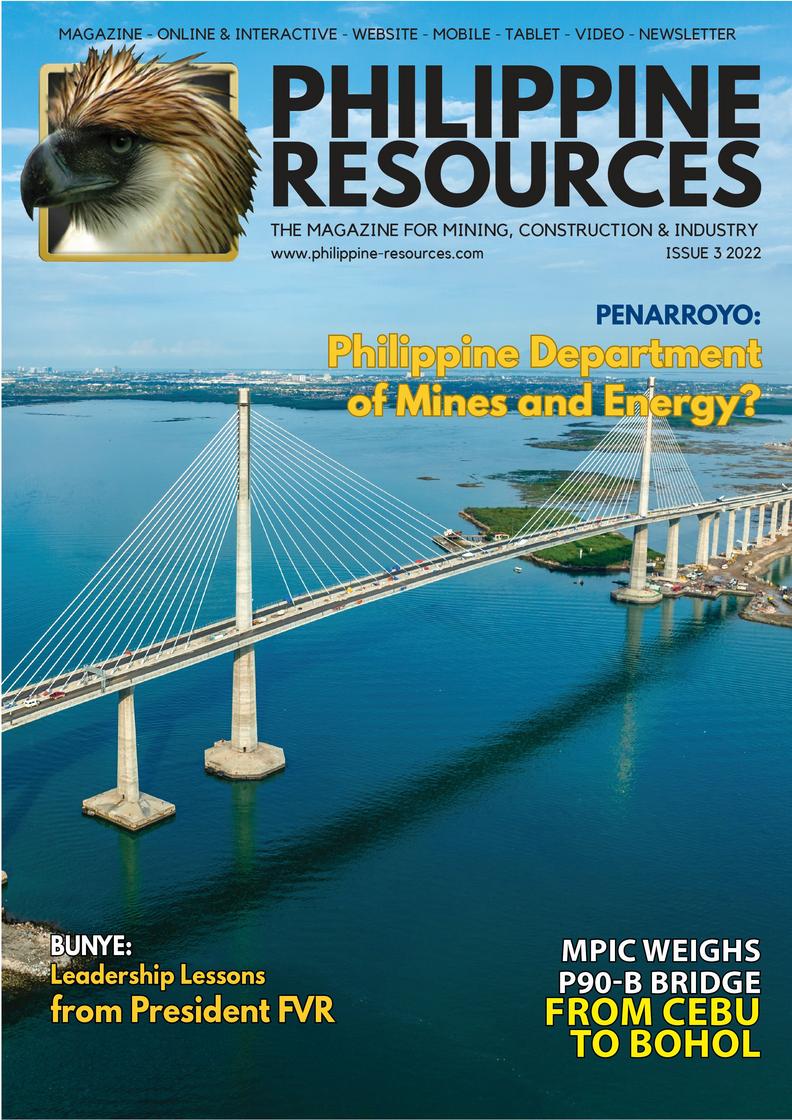 Issue 3
Should there be a Department of Mines and Energy in the Philippines instead of two separate agencies? That's what our columnist Atty. Fernando "Ronnie" Penarroyo proposes in his article to kick off Issue 3 of your Philippine Resources Journal -- which also has other interesting and informative pieces on the mining and construction industries for your reading pleasure.
Just as the country recently welcomed a new President in Ferdinand Marcos Jr. last July, it bade farewell to an old one, former President Fidel Valdez Ramos, in August. Our Atty. Patricia A. O. Bunye pays tribute to the Chief Executive they called "Steady Eddie" in her column starting on page 14.
Our journalist Marcelle P. Villegas again has several articles on the mining and construction industry, from updates on the special relationship between the Philippines, Australia, and New Zealand in the context of ASEAN to Aboitiz Construction's plans for their various holdings in South Luzon.
Several articles also explain the impact of the proposed 2023 national budget currently being debated in Congress, as we also provide you with more of the relevant information from across the industry and our advertising partners.