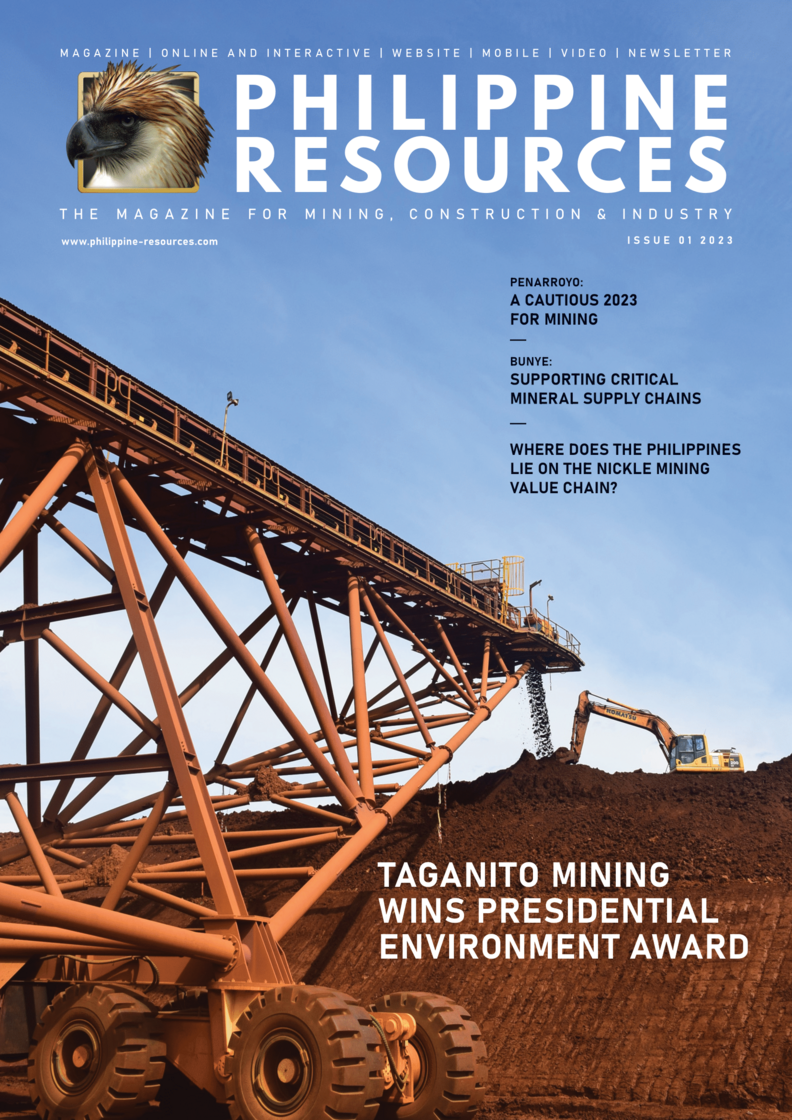 Issue 1
New year, new edition!
Your Philippine Resources Journal kicks off 2023 with a new look and the latest information from the mining, construction, and resources industries in the country.
Our leadoff writer as always is the eminent Atty. Fernando Penarroyo, who discusses why the mining industry enters 2023 on cautious footing, given the problems of inflation, lingering pandemic impacts, and the Russia-Ukraine war.
No less prominent is our Atty. Patricia Bunye, who discusses how the country can support critical mineral supply chains, which was the focus in the recent Indo-Pacific Business forum that she attended.
We also welcome a new contributing writer in this issue in Engr. Edison Mating, who debuts with his take on where the Philippines lies on the global nickel mining value chain.
This is on top of our other excellent articles from staff writer Marcelle Villegas and our contributors, as we strive to give you the best issue of Philippine Resources Journal yet!