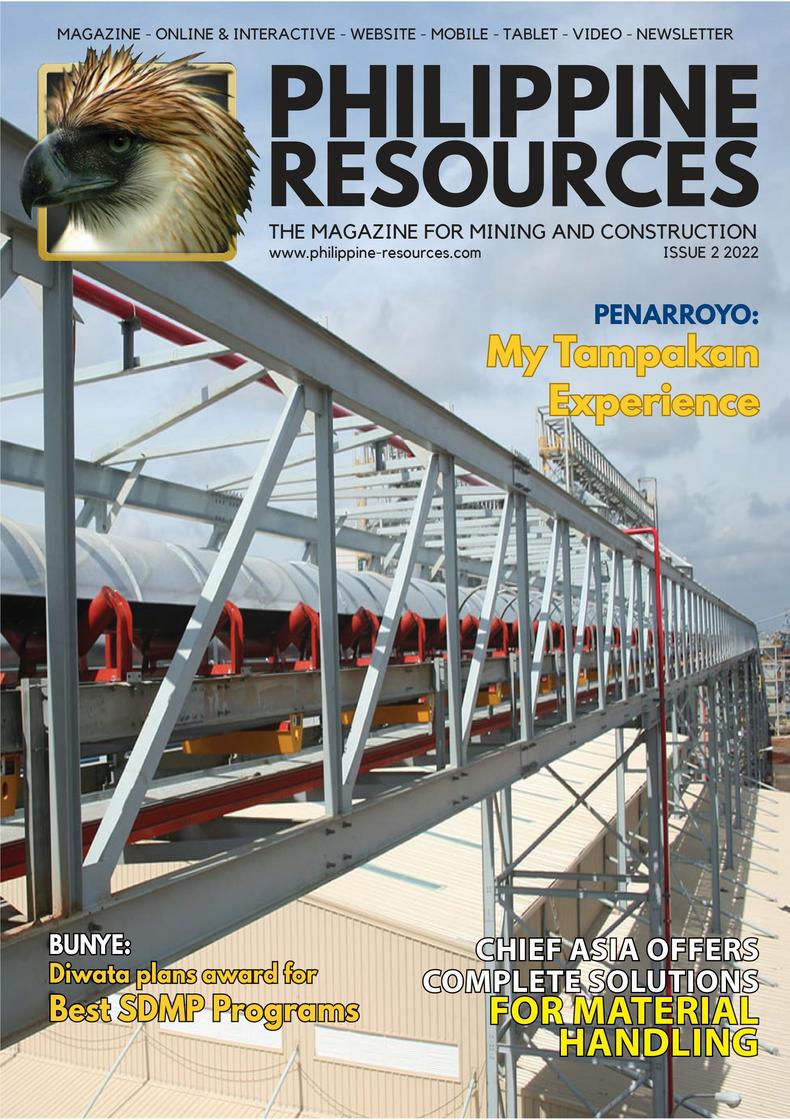 Issue 2
Issue 2 2022 of your Philippine Resources Journal has more of the most important mining and construction news for you to digest as the country welcomes its new President, Ferdinand "Bongbong" Marcos Jr., following the national elections last May.
Our columnist, Atty. Fernando "Ronnie" Penarroyo, not only reminisces on his time as a lawyer for the Tampakan copper-gold mine in South Cotabato but also details the history of the project changing hands from Western Mining to Sagittarius Mines.
Our other mainstay, Atty. Patricia A. O. Bunye, then discusses how Diwata-Women in Resource Development Inc. is planning an award to recognize the top Social Development and Management Programs (SDMP) of mining firms in the country.
Our journalist Marcelle P. Villegas also has several articles on the local mining and construction industry, from updates by the Philippine Mining and Exploration Association (PMEA) to the Asian Development Bank's support for the South Commuter Railway Project through a $4.3-billion loan.
Take a look inside today!