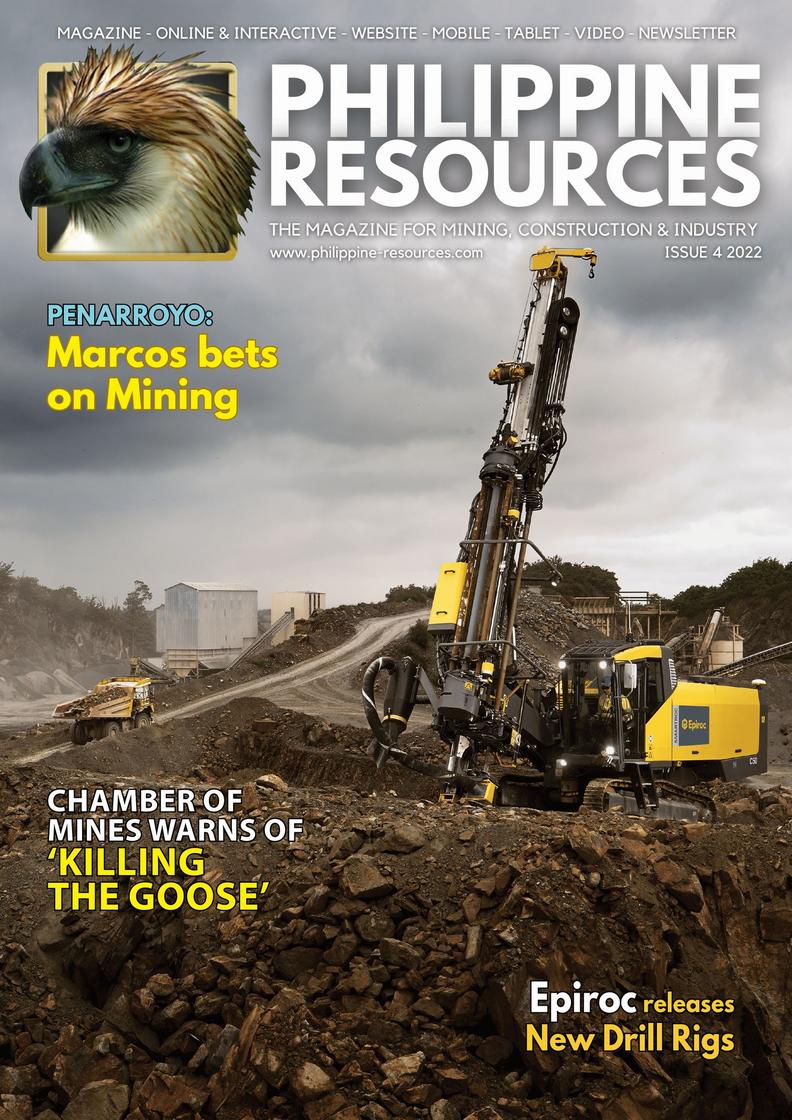 Issue 4
The yearend is upon us again, and with the "ber" months comes Issue 4 of your Philippine Resources Journal!
We kick things off again with our columnist Atty. Ronnie Penarroyo, who skilfully dissects how the current administration is turning to the mining industry to give the country a much-needed boost, not just in taxes but also in countryside development. The industry keenly awaits how President Ferdinand Marcos Jr. will direct the industry into a new golden era, or at the very least end the stagnation of the last few regimes before him.
Still, there are some who prefer killing the goose that lays the golden eggs, and there is where the Chamber of Mines of the Philippines is sounding the alarm by flagging proposed legislation to this effect. The industry group is calling for more realistic taxation for its members, especially considering the global pandemic that flattened businesses without prejudice.
We have our usual roundup of mining, construction, and industry news on our pages, including several new products like the debuting drill rigs from our long-time supporter Epiroc, featured on our cover.