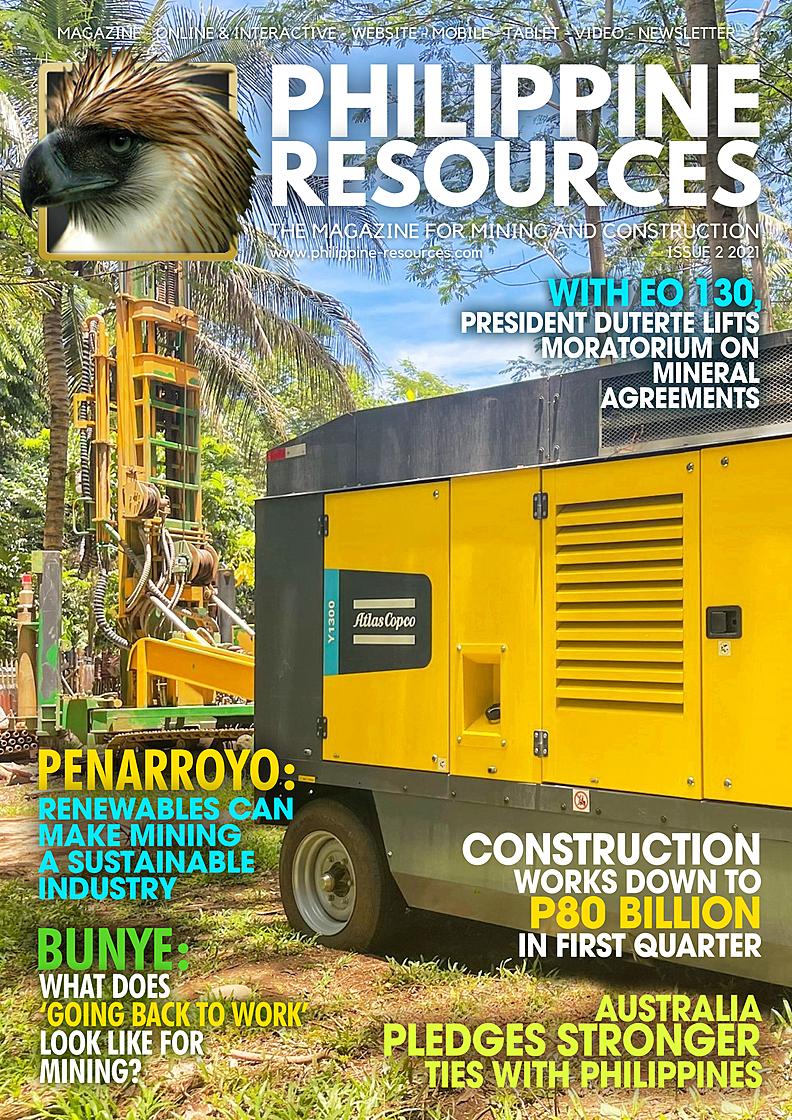 Issue 2
In Issue 2 2021 of Philippine Resources Journal, we have more mining news than we've had in recent months, as the country tries to look for more sources of income to combat the COVID-19 pandemic.
Our columnist Atty. Fernando Penarroyo kicks things off again with a look at how renewable energy projects can make mining a sustainable industry. Meanwhile, Atty. Patricia A. O. Bunye reports on the recent Consultative Meeting on the Implementing Rules and Regulations on Executive Order No. 130, which President Rodrigo Duterte signed recently to lift the nine-year moratorium on mineral agreements.
Our main writer Marcelle P. Villegas also reports on a presentation by Mines and Geosciences Bureau chief Atty. Wilfredo Moncano on recent industry developments, and another meeting that provided updates and revision on the Philippine Mineral Reporting Code. Marcelle also pens a story in our Construction section on how a company is helping save lives through excellence in infrastructure – in the form of COVID-19 isolation facilities.
The issue also carries the latest news and updates from our partners such as Atlas Copco, RDCL, Weir, Sandvik, DKSH, FLSmidth, Paramina and others. This and other big mining, construction, and industry news are inside Issue 2 2021 of your Philippine Resources Journal.