New 'Coal in Asia' segment to be launched at the 6th Mining Investment Asia Conference in Singapore
by Philippine Resources - November 05, 2019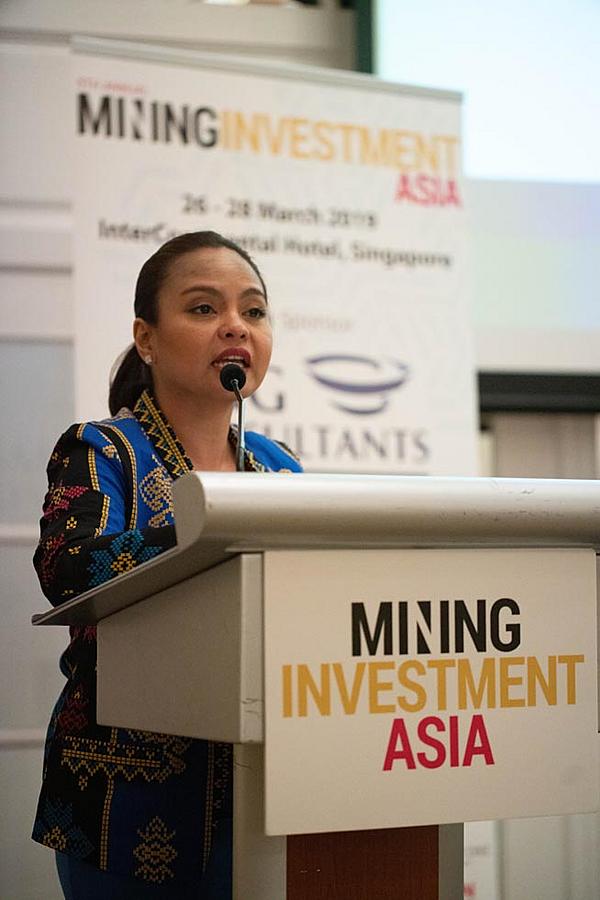 Mining Investment Asia (https://www.mininginvestmentasia.com/), South East Asia's largest mining conference and exhibition showcasing South East Asia's mining sector to an international audience of investors and various mining stakeholders, is scheduled to return to Singapore from 17 - 19 March 2020.
For this 6th edition, a brand new full day segment entitled 'Coal in Asia' will be launched on 17 March to complement the event's current focus on mining financing, technology and gender diversity.
Why Coal in Asia?
Coal is a dominant fuel in the rapidly growing economies of South East Asia even amidst a global move towards clean energy. Within the Asian region, India, China and Indonesia play major roles both as consumers and producers of coal. Hence, 'Coal in Asia' seeks to focus on what lies ahead for coal in the region and the key drivers for transformation. Major national and private coal mining companies are confirming their participation, with key stakeholders such as Indonesia Coal Mining Association (APBI-ICMA) already supporting this event.
Latest speakers
Speakers who have come onboard to be a part of Mining Investment Asia 2020 include:
Robin Lee, CEO & Founder, Hello Gold (Malaysia) (First time speaker at this event)
Raymond Liu, Founding Partner, Havelock Mining Investment (China) (First time speaker at this event)
Thao Dh Ngo, Group Executive Chairman, First Indochina Group (Vietnam)
Edward Gustely, Managing Director, Penida Capital (Indonesia)
Michel Labrousse, Managing Partner, Mazarin Capital (Hong Kong)
Hendra Sinadia, Executive Director, Indonesia Coal Mining Association (Indonesia)
Cindy Teoh, Associate Editor - Investments, Golden Equator Capital (Singapore)
Thomas Puppendahl, Chief Investment Officer, Chancery Asset Management (Singapore)
Jayant Bhandari, Mining and Institutional Investor Expert, Anarcho Capital Inc (Canada)
Over the past 5 years, the high quality of the speakers assembled at this event has provided insightful regional and international perspectives, leading to Mining Investment Asia being recognised as the leading event in the region for global companies and individuals who wish to understand what makes South East Asia mining industry tick and to meet the key players in this region.
Testimonials from past participants
Feedback from past attendees have consistently highlighted both the high quality of the speakers and the attendees.
In addition, what makes Mining Investment Asia special to them include:
Great networking opportunities
High level discussions
Opportunity to understand and meet the relevant decision makers from the South East Asia mining industry.
Constance Tan, Principal Consultant, Alvito Capital Holding (Singapore) opined that 'When I speak to other delegates here, they agree that it has been a useful forum for them to ask questions and meet like-minded people in the same industry over meals and networking drinks. Overall Mining Investment Asia is a formal yet informal event with plenty of interaction for future collaboration'.
Charmaine Olea Capili, Executive Director, Philippine Nickel Mining Association said that 'It is a big leap for us coming here as an Association as it is the first we are coming out here in South East Asia. We are very excited as it is an opportunity for us to share globally what we have done in our country and our best practices'.
Dato Aminudin Hashim, CEO of Menteri Besar Inc, a government body tasked to drive growth in the Malaysian state of Perak, highlighted that 'Mining Investment Asia is a great event. A good event depends not only on the content but the quality of the attendees. I got to meet many senior players in the industry, from the mining, policy and the financing industry.
It is a great meeting of minds from the mining sector here in Singapore'.
Spaces are still available for sponsors, exhibitors and delegates who wish to be a part of Mining Investment Asia. Enquiries can be sent to Jarred via email at jarred.lau@spire-events.com or phone at +65 6717 6017. More information can be found at the event website: https://www.mininginvestmentasia.com/
Background on Spire Events
Spire Events is a Singapore based events company specialising in mining & energy conferences and expos. Mining Investment Asia is part of the global Mining Investment Conference Series that spans across various locations in Asia, Africa, Europe, Latin and North America and the Middle East.
Spire Events also organises the MiningTech Conference Series which focuses on technology in mining and they are held in Chile, South Africa and Brazil. Besides conferences, Spire Events also organises large scale mining and energy expos in Africa, namely Mauritania, DRC, Sierra Leone and Botswana.
The full calendar of events can be found at www.spire-events.com
---