Mining The Unmineable: Breaking Silos with Mine Digitalization
by Philippine Resources - September 24, 2020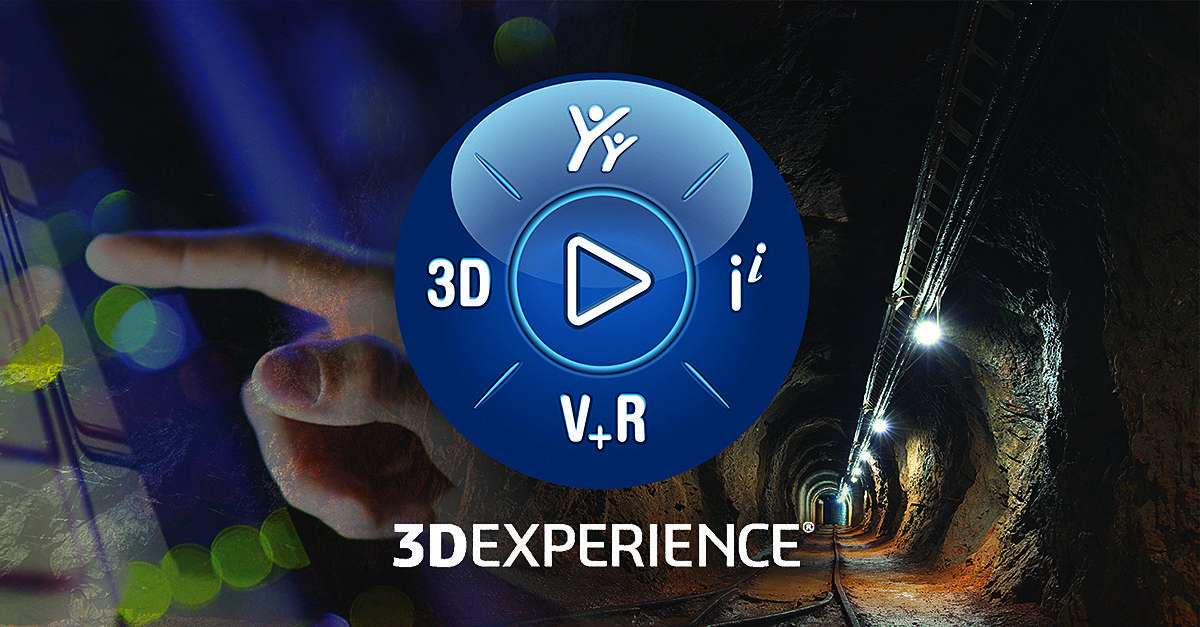 In the article we wrote from the previous issue, we challenged the Philippine mining industry to pave way for the workforce of the future. They will be spearheading the utilization of the major trends disrupting the industry - namely: electrification; digitalization; and automation.
Experts revealed that among various sectors and industries, the mining industry was the most conservative in embracing these innovations – lagging far behind in harnessing the added values that come along with these new technologies. Albeit the late adaptation, the journey to this transformational shift is well on track. The Philippine mining industry just needs to follow suit.
ARE WE MINING SMARTER?
According to research conducted by McKinsey & Co., out of all the data collected by mining companies, only less than 1% is being utilized1. The giants in the industry perfectly understand that their potential operational breakthroughs lie in the untapped 99% of data. Therefore, they progressively rethink how mining works. They want to mine smarter.
Electrification, digitalization, and automation – when individually utilized, potentially solves specific mine problems. Combined, they pose an abrupt improvement in the overall operation of the mine - thereby unlocking added values in the entire mining value chain we have never witnessed before.
A FULLY-DATA DRIVEN MINE
This is the "autonomous mine vision" of French software company Dassault Systèmes® through its market-leading GEOVIA applications: to consolidate and maximize the benefits from the major trends in mining and make it fully-data driven across the entire mining value chain. The 3DEXPERIENCE® Platform makes this a reality for the mining industry. It is the go-to solution which will support the industry's electrification, digitalization, and automation needs - under a proven, unified, and sophisticated platform. With the introduction of GEOVIA POWER'BY and its enterprise collaboration capabilities, your data gets added value and potential.
GEOVIA POWER'BY, 3DPLAY:
Valuable mine data from Surpac™, Whittle™, and MineSched™ can now be viewed and inspected natively from the 3DEXPERIENCE® Platform to access surface and underground mine planning data. This enables geologists and engineers to access and leverage the full collaborative capabilities that include data lifecycle management, specialized mining workflows and approvals.
MINING'S MISSING LINK: ENABLING ZERO DISTANCE
Quality data is a result of effective collaboration. Enterprise Collaboration breaks down silos and improves knowledge-sharing for all stakeholders, establishing a single source of truth. Whether you are fielded in the mine site, at the main office or on an official business trip, you can work on your projects thru the 3DEXPERIENCE® Platform - anytime and anywhere on desktop, laptop, tablet or even in your mobile phone.
Managers can delegate and monitor tasks, issues, and risks real-time thru the ENOVIA™ application. Likewise, employees can collaborate online naturally with a familiar user interface design. They may like, comment and post on your newsfeed about a project, be updated real-time thru notifications, use the chat box for direct messages, send and receive e-mails, and create groups – all within a user-friendly interface.
NEVER LOSE YOUR MINE DATA
Have you ever experienced accidentally overwriting a block model and ended up editing weeks' worth of work from scratch? With 3DDRIVE, file sharing and recovery makes your work easier. It runs and syncs just like popular file sharing apps – but with added functionalities exclusively designed for the mine setting. Once your data is synced into the cloud, you can access file version histories and restore it as desired.
DATA GOVERNANCE AND SECURITY
We understand that your data is one of the mine's most valuable assets and we intend to keep it that way. With the 3DEXPERIENCE® Platform, you have the power of centralized control and viewing of mining data baked into the platform. People, ideas, data, and solutions are all connected in real-time with complete traceability across the entire mining value chain.
We use Open Web Application Security Project (OWASP) for authentication, access control, encryption, injection detection and prevention, auditing and server hardening to protect the confidentiality, integrity, and availability of your data.
PREDICTING THE MINE, MINING THE PREDICTED: DIGITAL TWIN AND NEXT GENERATION MINING ANALYTICS
The 3DEXPERIENCE® Platform also allows you to reuse, share, and migrate the new global standard Open Mining Format (.OMF) seamlessly. This paves the way for the integration of collected data from third-party automated, digital, and electrified equipment into the platform such as robotic drills and trucks, smart wearables, and sensors. With the platform consolidating your mine data, the industry can expect to reach new milestones through next generation mining analytics as the platform continues to evolve and mature. This truly creates an accurate digital twin of your mine – enabling you to simulate important and risky decisions digitally before doing it in the real world.
From the resources we mine up to the harsh weather conditions, mining has always been clouded by uncertainties that affect the industry's operational performance. To future-proof mines and harness the potential of unused mine data, they should recognize that major changes on how we work is inevitable. Those who recognize this and reimagine how mining works can navigate through these uncertainties steadily that will surely benefit them in the long run. Let Paramina Earth Technologies, Inc. be your partner by immersing you to the 3DEXPERIENCE® transformation. Contact us at paramina_solutions@paramina.com or visit www.paramina.com for more information.
1 McKinsey & Co., How Digital Innovation Can Improve Mining Productivity, November 2015, https://www.mckinsey.com/~/media/McKinsey/Industries/Chemicals/Our%20Insights/How%20digital%20innovation%20can%20improve%20mining%20productivity/How_digital_innovation_can_improve_mining_productivity.pdf
---