HMC Support to College Scholars During Pandemic
by Philippine Resources - June 30, 2021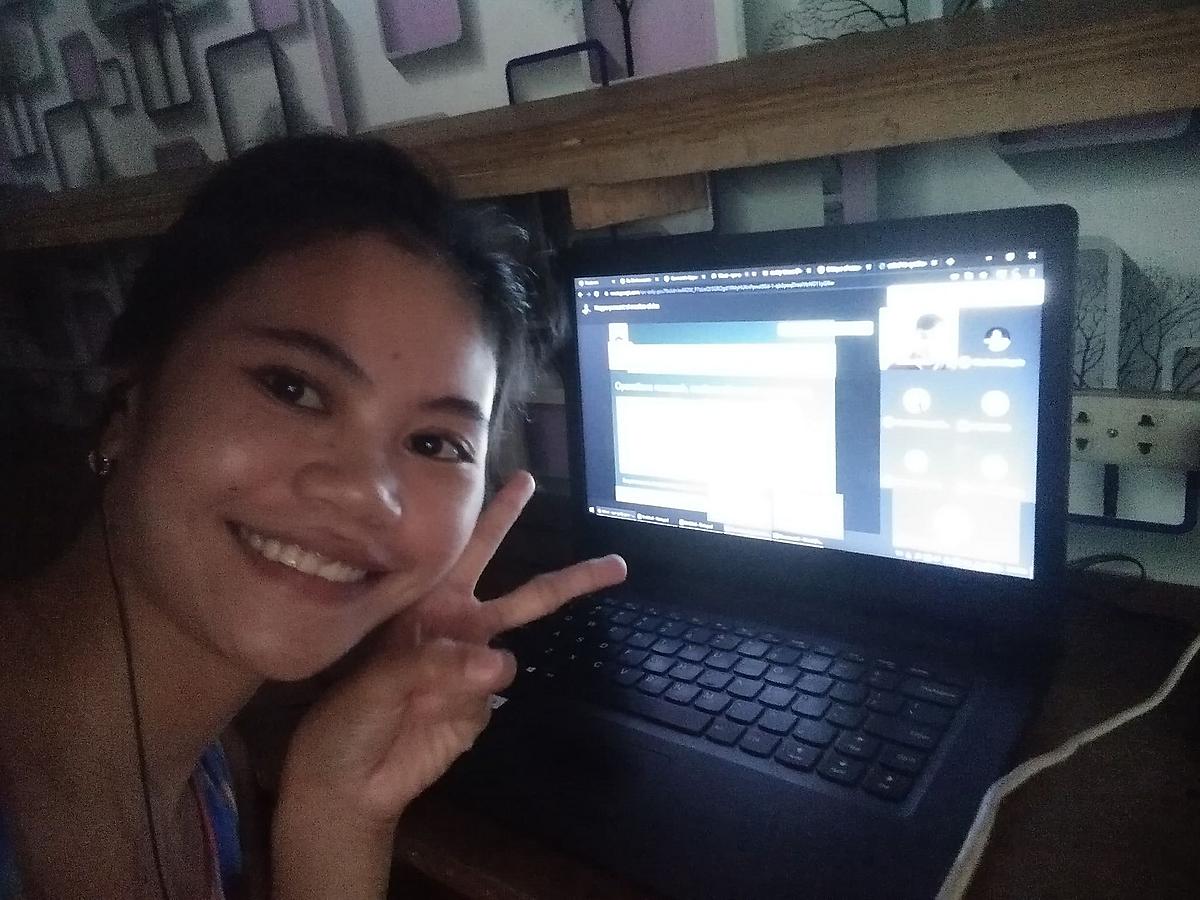 Contributing to a brighter future for its communities is one of the commitments of Hinatuan Mining Corporation-Tagana-an Nickel Project (HMC), a subsidiary of Nickel Asia Corp. (NAC). One way to uphold this commitment is by providing investments to support education programs.
"The commitment to provide support to education is not hindered by the current pandemic, HMC continues to provide assistance to education programs such as: provision of basic school supplies, basic school fees and matriculation, monthly subsidy to day care workers and teachers and support for college students continue", said Ms. Myline G. Becera, NAC-HMC Community Development Coordinator.
"To date, HMC has a total of 19 college scholars. 16 are funded by the Social Development and Management Program (SDMP) of HMC and 3 are funded by Corporate Social Responsibility (CSR)", said Ms. Becera.
Educational Support to College Scholars
For Shaina G. Gemparo, 2nd year student taking BS Fishery at Surigao State College of Technology (SSCT) Malimono Campus, the support given by HMC to her education is important. "There are many benefits I get as a college scholar from HMC. First of all, the monthly allowance I receive is crucial for me as a fisheries student studying in Malimono since we have school projects which require me to spend.
"Secondly, I am thankful for the boarding house allowance since we need a place to stay in Malimono. Our mode of learning is not entirely remote, from time to time, we are required to meet at school for assignments and projects that require face to face interaction. The support provided by HMC has lessen the burden shouldered by my parents. They no longer need to spend money on my education", she further added.
Debbie G. Gemparo, a teacher by profession, is also thankful for the educational assistance provided by HMC to her daughters. Aside from Shaina, her other daughter Nikki also studies at SSCT Malimono taking up Bachelor of Elementary Education (BEED) is also a scholar of HMC. "I am grateful to HMC for supporting the tertiary education of 2 of my daughters. This is a very big help to our family. Our expenses are lessened since we no longer have to spend much for the educational needs of my daughters since they are scholars of HMC. All they need in school such as basic school fees, place to stay, and food are provided for by HMC".
Support to Remote Learning
"As a student during this pandemic, the support provided by HMC is crucial since majority of our classes are conducted online. I use the monthly allowance I receive from HMC to buy WIFI and internet load. Our classes are mostly online, though there are some which require us to meet face to face. I am also thankful for the boarding house allowance of HMC, we do not have to worry where we will stay in Surigao City for classes that we are required to be present physically", said Angelica P. Laspoña, 1st year student taking up Bachelor of Secondary Education (BSED)at SSCT Main Campus in Surigao City.
Jessa R. Gemparo, 1st year student taking up BEED at SSCT Malimono Campus, also expressed her gratitude for the support provided by HMC to her as a scholar. "We use the monthly allowance we receive as scholars for internet to participate in online classes. Some of the allowance we also use as expenses when we need to attend classes in school since not all of our classes are conducted online. Our study is a mix of online and module learning. As of now, the lockdown imposed in Malimono restricts our movement as students, but does not hinder us from improving our knowledge through online learning."
"I am thankful for the opportunity provided by HMC for having me as their scholar. I do not need to ask for assistance from my family to spend for internet connection since HMC provides me with a monthly allowance. Our classes are fully online, we only go to our campus when there are projects and assignments that cannot be sent online", said Rynelyn Diaz, a 2nd year student of Bachelor of Arts in English Language at SSCT Main Campus in Surigao City.
Rodofo Diaz, a fisherman by profession and father of Rynelyn is also grateful to HMC for the scholarship given to her daughter, "The support given by HMC is a big help not only to my daughter but also to my family, Rynelyn is one of my 5 children and she is the only one studying in college."
Lester Plaza, 2nd year student taking BS Fishery at SSCT Malimono Campus, is also appreciative of the support provided by HMC. "Being a scholar of HMC has a lot of benefits, specially financially which is important in remote learning for internet connection to stay online. The monthly allowance I receive from HMC is not only advantageous to me but also to my family. I remember in the past when there was a lockdown imposed in our community as part of the Modified Enhanced Community Quarantine (MECQ) due to local transmission of CoVID-19, we were able to buy food using the monthly college scholar allowance I saved"
"I am thankful to HMC for their support, they are always there. They are our guide to help us reach our dreams", he added.
---