ADB SUPPORTS DPWH CONSTRUCTION OF 3 MARIKINA BRIDGES
by Philippine Resources - April 06, 2022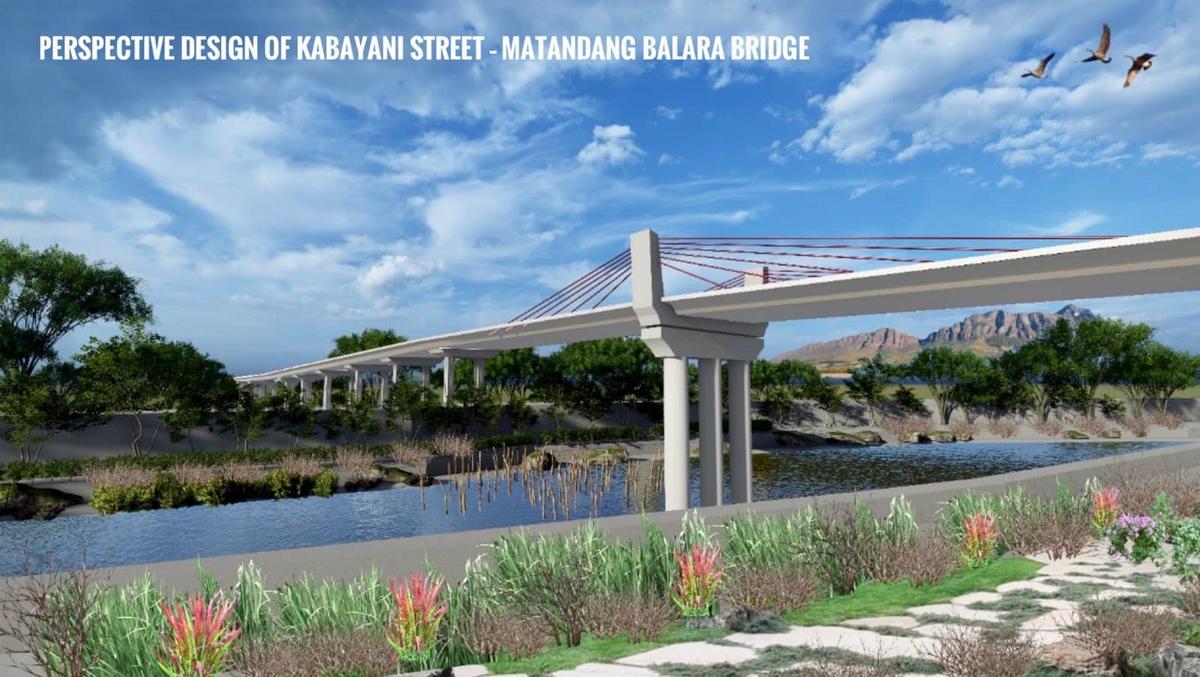 Photo credit: Department of Public Works and Highways
The Philippine Government and Asian Development Bank (ADB) have reaffirmed their strong partnership for long-term economic growth through infrastructure projects to accelerate economic recovery by improving connectivity.
Department of Public Works and Highways (DPWH) Secretary Roger G. Mercado announced that ADB will co-financed the construction of three (3) new bridges to help solve the increasingly severe traffic problem in Metro Manila.
"A loan agreement with ADB is an exciting assurance of the construction of three (3) new climate and disaster resilient bridges as well as added training program to strengthen DPWH institutional capacity in bridge operation and maintenance", said Secretary Mercado.
The ceremonial exchange of the financing agreements between ADB and the Department of Finance (DOF) representing the Government of the Republic of the Philippines for the DPWH Metro Manila Bridges Project was held on Wednesday, March 30, 2022.
Receiving the loan documents on behalf of the Philippine Government is Finance Secretary Carlos G. Dominguez while receiving on behalf of the Asian Development Bank is Managing Director General Woochung Um.
The exchange of documents was witnessed by DPWH Secretary Mercado; DOF Undersecretary Maria Edita Z. Tan; ADB Philippine Country Office Director Kelly Bird; and ADB Deputy Director General Winfried Wicklein.
Also in attendance in the event held at DOF Podium Conference Room, BSP Complex, Roxas Boulevard, Manila were DPWH Undersecretary for Unified Project Management Office (UPMO) Operations and Build Build Build Chief Implementer Emil K. Sadain; Project Director Rodrigo I. Delos Reyes of DPWH UPMO - Bridges Management Cluster; ADB Alternate Executive Director Paul G. Dominguez; DOF Undersecretary Mark Dennis Y.C. Joven and Assistant Secretary Neil Cables; ADB Advisor to the Executive Director Ms. Tuya Darinchuluun; and other DOF, DPWH, and ADB officials.
Loan Agreement 4168-PHI between the Philippine government and ADB amounting to 175 million-dollar will be utilized exclusively for the financing of the Metro Manila Bridges Project. The loan was approved by the ADB Board of Directors and signed by ADB and DOF last December 2021.
As part of the overall Metro Manila Logistics Network with a total of 12 bridges being eyed over Pasig River, Marikina River, and the Manggahan Floodway, the ADB-assisted Metro Manila Bridges Project involves the construction of three (3) new bridges which is aimed at improving efficiency of road travel crossing Marikina River.
These bridges are the Marcos Highway-Saint Mary Bridge (Formerly J.P. Rizal-St. Mary Bridge) with a total length of 1,582.6 meters including the main bridge length of 325 meters; Homeowners Drive-A. Bonifacio Ave. Bridge (Formerly J.P. Rizal-Lopez Jaena Bridge) with a total length of 691 meters including the main bridge length of 461.5 meters; and Kabayani-Matandang Balara Bridge (Formerly Marikina-Vista Real Bridge) with a total length of 723.2 meters including the main bridge length of 364 meters.
To achieve seamless travel and connectivity, three (3) of the bridges in the Metro Manila Logistics Improvement were completed with one (1) due for opening on April 5, 2022, two (2) are in the procurement stage, and three (3) under financing negotiation. Completed across Pasig River are the Bonifacio Global City – Ortigas Center Link Road Project that involves the construction of a 4-lane Sta Monica to Lawton Bridge or Kalayaan Bridge, Estrella - Pantaleon Bridge, and Binondo - Intramuros Bridge.
Secretary Mercado expressed confidence that the construction of new bridges in Marikina City will be effectively and expeditiously implemented by the team of Undersecretary Sadain in the UPMO Operations.
According to Undersecretary Sadain, ADB is involved in other flagship infrastructure projects of DPWH such as the technical and financial assistance for the on-going detailed engineering design of Bataan – Cavite Interlink Bridge and Laguna Lakeshore Road Network Project, and the on-going civil works construction of Improving Growth Network – Mindanao Sector Improvement Project.
These ADB-assisted big-ticket projects will ensure the sustainability of infrastructure development under Build, Build, Build Program even beyond the term of President Rodrigo Roa Duterte, Undersecretary Sadain said.
Article courtesy of The Department of Public Works and Highways
---