CTPCMC Allocates 7.7M for COVID-19 Initiatives
by Philippine Resources - May 25, 2022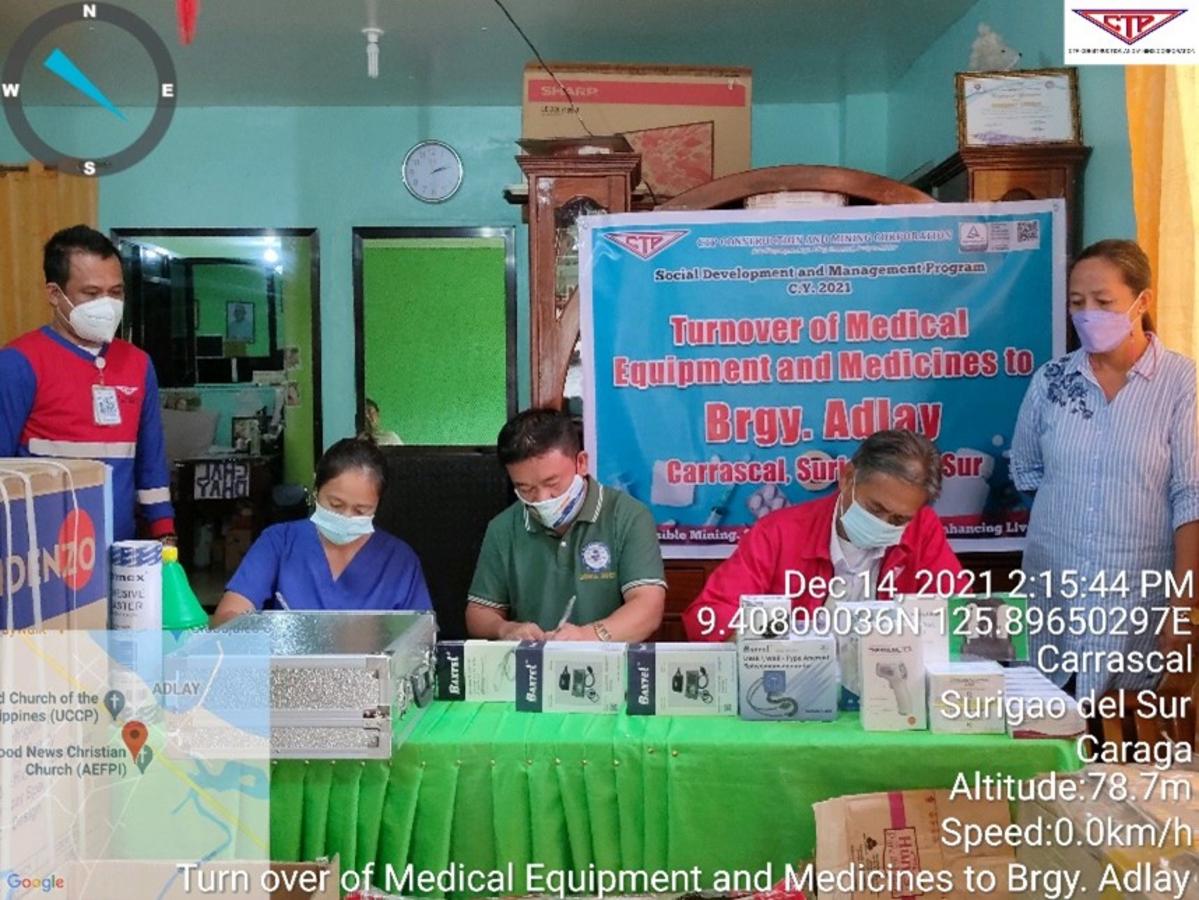 Article by: Roniel R. Arguillas - CTPCMC ICE Officer
BAYANIHAN AMIDST THE COVID-19 BATTLE
In order to protect and improve the lives of the people within the host and neighboring communities pursuant to Republic Act (RA) No. 11469 or the "Bayanihan to Heal as One Act", CTP Construction and Mining Corporation or CTPCMC allocated 7.7 million pesos intended for the implementation of projects, programs, and activities (PPAs) on COVID-19 prevention. Through its Social Development and Management Program (SDMP) under Adlay Mining Project (AMP) and Dahican Nickel Project (DNP) the company implemented essential PPAs in the year 2021. The beneficiaries of PPAs were from the Host and Neighboring communities specifically Barangay Adlay, Barangay Dahican and Municipality of Carrascal.
With an allocated budget of P2,060,803.78, a Covid-19 Assistance Center was put up to be the second line of support to the host communities if their existing Isolation Rooms have been fully occupied. The company's employees and their dependents are to be prioritized in the center. The center is offering services which include free isolation room for those who are identified and confirmed as covid-19 patients, free vitamins, and over-the-counter drugs, 24/7 monitoring by health personnel and stand-by oxygen concentrators.
Another PPA was the provision of 59 medical equipment and kits to Barangay Adlay. The provision included pulse oximeter, thermal scanner, LCD full digital ultrasound machine, hospital bed and refrigerator as vaccine storage. The turnover was done on December 14, 2021, held at Barangay Hall of Adlay. It was attended by Engr. Charlo R. Basadre CTPCMC Resident Mine Manager, Charid O. Cuadrillero ComRel Manager, Hon. Norberto O. Rubi Jr. Barangay Captain, and Raquel Bungcaras assigned nurse. "These are very essential and a huge help to the key front liners and to the people within the community." Hon. Rubi said during the turnover. The company also provided two SDMP Emergency Response Vehicles for health-related emergencies.
---