ESCO® mining buckets and tooth systems together with ShovelMetrics can increase mine site productivity. ShovelMetrics Gen 3, the most advanced shovel monitoring service on the market, uses artificial intelligence (AI) and computer vision to provide industry-leading bucket G.E.T., rock and shovel monitoring. Providing 3D imaging technology and support for all excavators, backhoes and shovels. Our flagship shovel monitoring solution is a fully managed service that includes accurate and reliable missing tooth and lip shroud detection. These features mitigate the risk of crusher obstructions in order to safeguard your employees and prevent hundreds of thousands of dollars in lost production. ShovelMetrics pays for itself by increasing productivity and reducing operational downtime.
In order to detect missing teeth, the ShovelMetrics™ Gen 3 bucket camera needs a clear view of the shovel or excavator bucket. This can be difficult at mines in extreme latitudes where mines receive very little sunlight during the winter, or at mines where sticky material can obscure the bucket teeth. To overcome these challenges, our engineers have developed a rugged stereoscopic 3D camera system with powerful LED lighting, capable of capturing high-resolution image data in all operating conditions.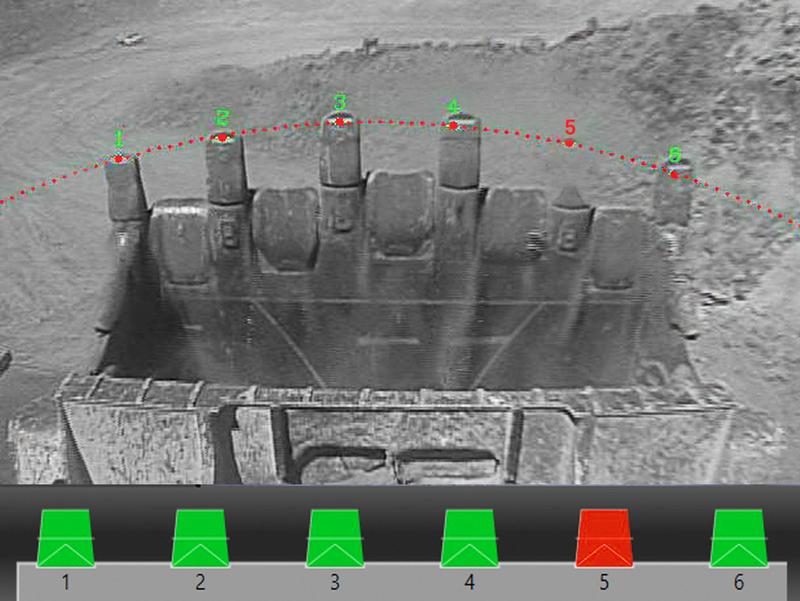 Mining shovel teeth wear down unevenly over time, causing reduced digging efficiency, increased cutting forces and fill times as well as potential bucket damage and tooth breakage. Conventional tooth wear monitoring requires personnel to manually measure each bucket tooth, which is time-consuming and requires shovel downtime. Sensor-based systems are prone to failure as the sensors are damaged, lost, or improperly installed. ShovelMetrics continuous monitoring using a rugged shovel-mounted camera and AI based image processing optimizes the change-out procedure and reduces crusher jam incidents while achieving or exceeding conventional levels of accuracy.
Through bucket camera video frame processing and AI algorithms, clear images of the bucket are sent to secure cloud servers where tooth length, wear rate, wear patterns, and change-out predictions are computed – eliminating the need for periodic visits or visual inspection of the shovel teeth. The status of each tooth is logged regularly, and change-outs can be predicted and planned ahead of time. When downtime is scheduled, maintenance tasks can be performed simultaneously to reduce overall downtime.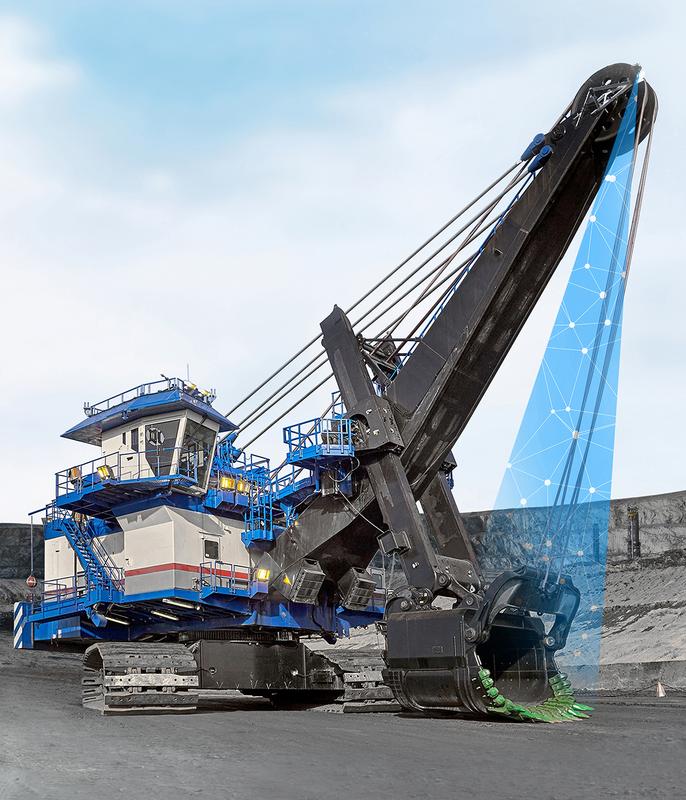 To monitor the wear rate of each tooth, we use an image-based technique to calculate tooth length at regular intervals; these measurements are expressed in pixels and must be converted via reference to a known measurable object, (such as bucket width), in the image to find the physical length of the tooth. We define the length of a tooth from the tooth tip to a landmark on the tooth or bucket that does not wear out; this landmark can be a tooth lip (lip shroud), lifting eyes, cast lip, or bucket line.
Like all Motion Metrics products, ShovelMetrics interfaces with our centralized data analysis platform, MetricsManager Pro. Users with authorized credentials can receive automated SMS and email event notifications, in-depth performance reports, equipment activity logs, and particle size data from anywhere.