Green Acres System: New Challenges Creating Exciting Opportunities
by Philippine Resources - November 06, 2019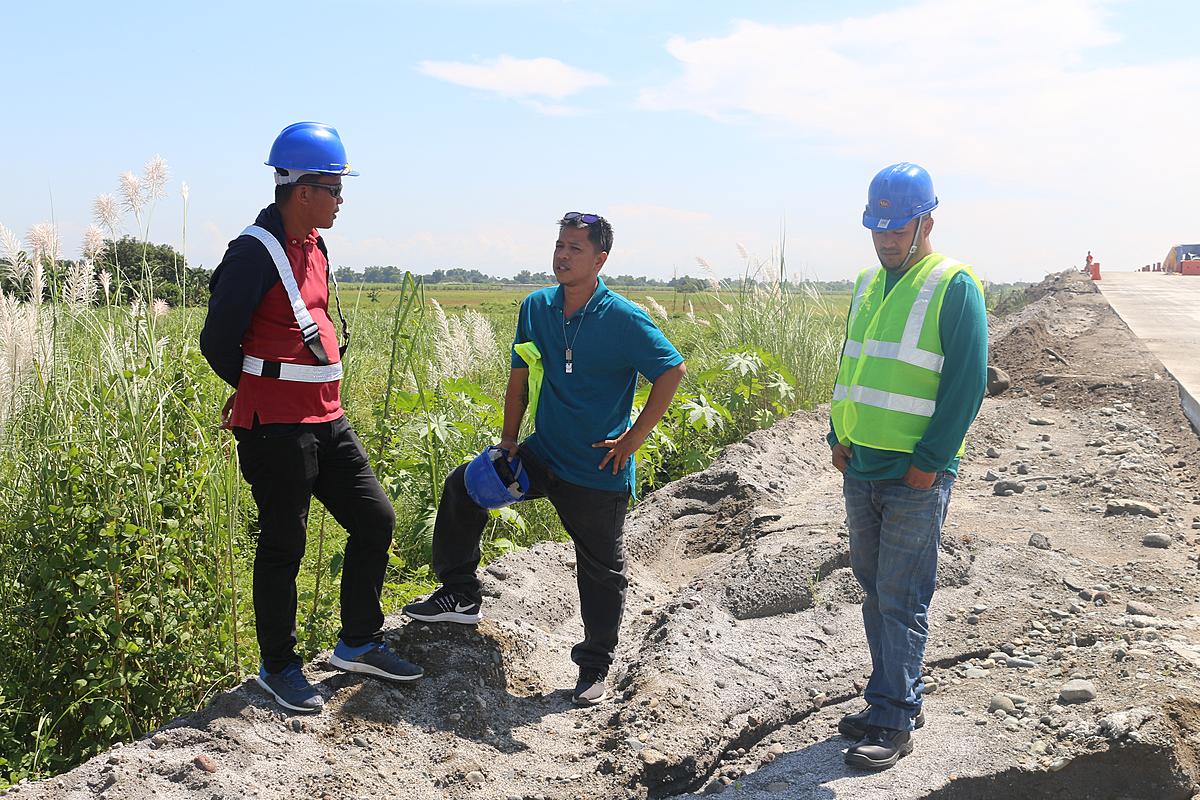 Green Acres Hydroseeding Inc. has been hard at work again in the third quarter of the year. With local projects some which have been in process for many months are now coming to fruition imminently.
Breaking into the Landscaping Sector with Makati Development Corporation (MDC)
Green Acres was officially awarded the recreational park and multi-purpose field project by MDC in late September. A project around 7,800 Sq.m located at Arca South, Taguig City.
Green Acres will be supplying all materials, equipment, labor and supervision for the installation of the hydroseeded grassing works. The project has an ambitious timeline with required completion before the end of October. With earthworks still ongoing it's surprising to see Green Acres so relaxed about it. However, the company works on a by design efficient system and the entire initial installation is expected to be completed within only 10 days.
Additionally, Green Acres will be responsible for the maintenance and watering of the site for a further 6 months post initial installation, to carefully monitor and maintain the site until complete establishment. Something the company is happy to do, as they are able to keep a close eye on the sites development and step in immediately if any unexpected problems arise, ensuring the faultless finish required for this project is delivered.
Turf grass is not something Green Acres has focused on previously, having targeted primarily the mine rehabilitation and slope protection projects. However, this project has certainly opened the door for them to the vast opportunities this sector of the market offers, allowing them to demonstrate the impressive versatile nature of their products and services.
Modernizing and Actively Searching for Client Cost Savings
The company certainly is still passionate about the DPWH projects they work on. Having assisted the government agency update their "Item 520 - Hydroseeding" specifications, something the company takes great pride in. They are currently putting the logistics together for a 5,000 Sq.m road development project in Mindoro. Having consulted on this project for many months, assisting the client in their geo-textile selections to ensure the maximum effectivity. Here again, Green Acres is supplying all materials, equipment, labor, supervision and installation of the hydroseeded vegetation/grassing works. Forecasting an impressively short timeline of less than 9 days for the complete installation of 5,000 Sq.m of vegetation/grassing works. On this project, the company will not be responsible for the post installation watering maintenance. However, will be remotely supporting and doing follow up site visits to ensure the project successfully reaches maturity.
Unusually, they are also not handling the mobilization/de-mobilization of the materials or equipment. They have actually worked with their client to reduce costs by allowing them to use their own hauling equipment. With Green Acres allowing this, it's considerably reduced the expenses of the client on this project. As unusual as it might seem, it certainly makes sense for companies to work with their clients to reduce their costs where possible. This is a real demonstration of the message Green Acres has been pushing since conception, that they're committed to remaining flexible and actively seeking out cost savings for their clients where ever possible.
Breaking into the International Market
Despite being busy in their home market of the Philippines, Green Acres has been pushing forward into other areas of their region also. With a consistent stream of international inquiries the company has pushed through the usual initial worries of stepping out into the international market and is excited to offer their products to a wider audience.
With several large mining operations within Vietnam and Laos, which in turn comes with large rehabilitation requirements. It comes as no surprise Green Acres has had several customers reaching out from this area to find out more about the 'Green Acres System' and how it could integrate into their operation. With HydroStraws versatile range of hydroseeding mulches, there is rarely a situation Green Acres can't assist, particularly with their key product 'HydroStraw - All In 1 (BFM)' which is versatile and incredibly user friendly, ideal for these customers Green Acres is helping take control of their own rehabilitation requirements.
There is a steady flow of equipment inquires coming in from this market also. Customers wanting to ensure they're getting what they need with the advice of someone trust while additionally having the continued support Green Acres has built its brand on. With close ties to both U.S. and Chinese manufacturers the company is in a good place to guide their customers to the right equipment choices to fit their needs.
Taking on Large Scale Projects While Simultaneously Setting up Customers to Take Control of Their own Hydroseeding and Erosion Control Work
With the huge amounts of construction and roadway development currently happening in the Philippines it was inevitable hydroseeding was going to become the logical solution for re-greening disturbed soil areas that come with these development projects.
Green Acres is currently working with the main contractor of the 'SCTEX - New Clark Access Road' development project. Currently their preparing to tackle the 20,000 Sq.m of the project that is already prepared for vegetation/grassing works installation. The main contractor has seen the benefits of the 'Green Acres System' identifying how simple and effective it would be to incorporate into their operation. Resulting in them, alongside preparations for this project beginning the process of purchasing their own equipment and establishing the 'Green Acres System' within their infrastructure.
Exciting times are looming for Green Acres Hydroseeding Inc. an innovative company who has carefully selected it's product range and built its services to meet the real requirements of their customers.
---