LINE-X Industrial Coatings Modernize the Mining Industry for Enhanced Safety, Durability
by Philippine Resources - November 06, 2019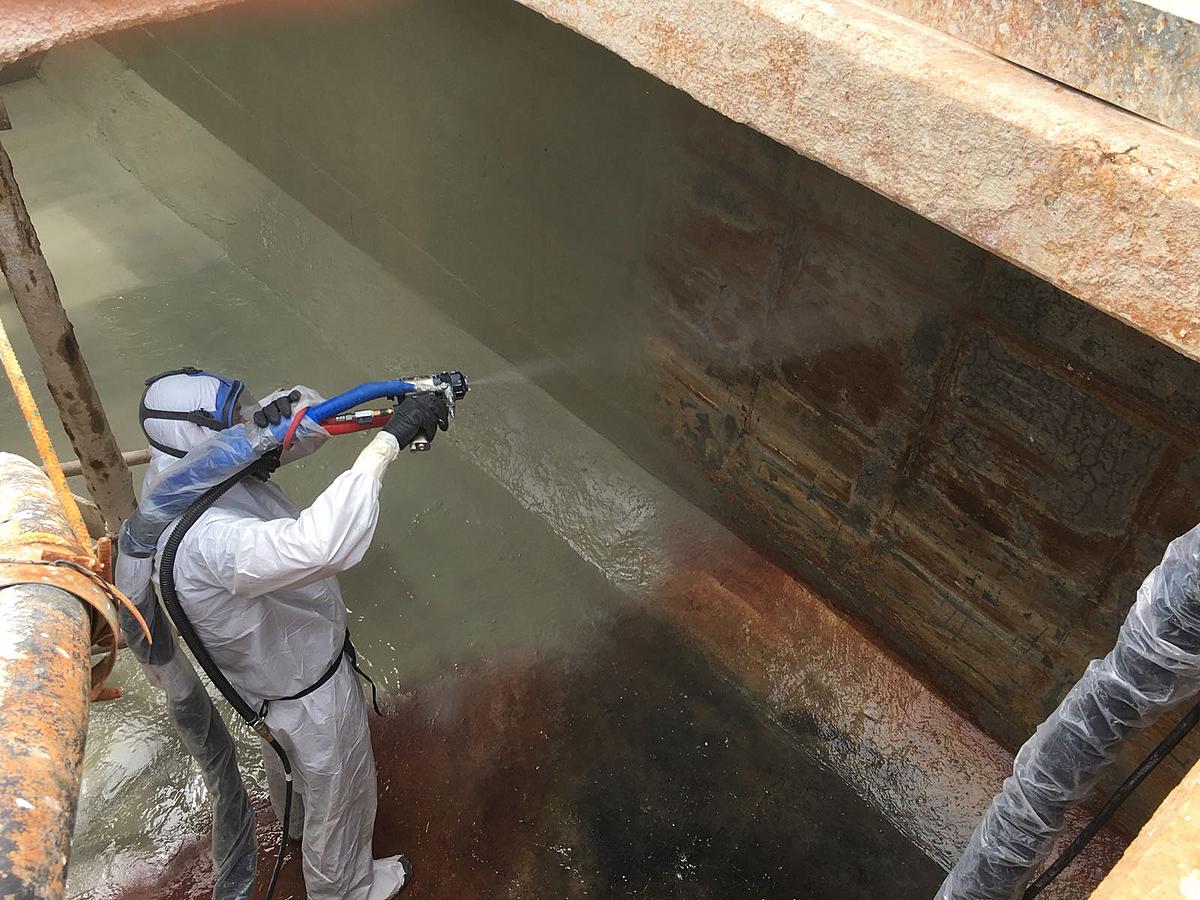 The global mining industry is on the rise with the help from pipeline activity, increases in mineral prices, changes to governmental mining policies and an increasing need for clean energy around the world. Strong output from some of the world's most productive mines has generated several new opportunities in the industry. However, this kind of growth comes with added costs and an increased emphasis on mine safety to ensure compliance with current regulations and to build confidence in the mining workforce. Fortunately, companies like LINE-X are helping improve the mining industry using mining-specific coatings that not only ensure compliance with specific safety regulations, but also by helping lower operating expenses by increasing the sustainability of mining equipment.
Challenges Facing the Mining Industry
There is no doubt, mining is a dangerous job with several risks associated with poisonous and explosive gases and the use of dangerous explosives during blasting operations. Because of these hazards, mines rely on quality ventilation sealants like LINE-X, which have become critical to the safe operations of mines.
For years, mining companies have used various sealant materials that are effective but can deteriorate over time. These sealants prevent methane gases from escaping into working areas where it can mix with oxygen, causing it to become combustible and a potential deadly hazard to miners.
LINE-X Durability Solves Problems
Several years ago, mining engineers began looking at different materials that could be used to help seal ventilation systems and, in their research, they discovered that LINE-X's spray-on polyurethane/polyurea hybrid coatings made excellent sealants for ventilation systems.
LINE-X then went on to develop LINE-X a polyurethane/polyurea hybrid spray-on coating with fire-retardant properties that forms a monolithic membrane to minimize the effluent gaseous migration in working areas. This unique coating from LINE-X is designed specifically for the mining industry with fire-retardant properties; therefore, it can be used on all Mining Safety and Health Administration (MSHA) underground ventilation controls of all shapes and sizes. Solidifying its fire-retardant properties, the MSHA has accepted this coating under its Standard Application Procedures for Acceptance of Flame-Resistant Solid Products. Because of its polyurethane/polyurea hybrid construction, this one-of-a-kind coating from LINE-X was the first of its variety to receive its acceptance.
Prior to the MSHA certification, LINE-X met, and exceeded, the specifications for the British Flame Spread Standard BS 476 (Part 7). This is a method for classification of the surface spread of flame to products when tested by Bodycote, an independent material testing company. The coating was found to have satisfied the requirements for a Class 1 rating per the BS 476 (Part 7). Furthermore, LINE-X was also tested per ASTM E-162's "Surface Flammability of Materials Using a Radiant Heat Energy Source" and was found to exhibit an impressive flame-spread index. Naturally, this is extremely difficult and is one of the most challenging flame-spread tests in the industry.
LINE-X – A New Standard in the Mining Industry
Word has quickly spread that LINE-X's polyurea coatings are becoming the new standard in protection in the mining industry. Not only are they designed to protect against impacts, abrasion, corrosion and other hazards found in mining operations; they also feature fire-retardant properties. How does LINE-X accomplish this? Simple — the mining-specific coating is self-extinguishable, thanks to its high-performance elastomeric polyurethane construction. Like many other LINE-X products, it can be applied to any type of underground equipment, no matter the shape or size. Additionally, LINE-X can prolong the life cycle of mining equipment by protecting the equipment from unwanted damages; resulting in less downtime and reduced maintenance costs.
Throughout the global mining industry, LINE-X's polyurethane/polyurea spray-on coatings are used on a variety of materials and applications. For mine seals, a low-pressure castable polyurea adhesive is used. Its chemistry is formulated to provide extremely high tensile and tear strength properties possessing 100% solid and containing zero VOC's (volatile organic compound). This product is ideal for providing adhesion between concrete blocks when constructing a mine seal.
Example 1: Since 2010, LINE-X has been used as a battery box insulation for use in underground mines to prevent the spread of fire due to worn or damaged battery systems that can either self-ignite, or spark, increasing the possibility of the combustion of methane or coal dust.
Example 2: In the processing industry, LINE-X coatings are used for internal tank linings. These massive tanks are used to shred iron ore and over time, abrasions from metal-processing can break down the tanks, causing corrosion and degradation and ultimately shortening their lifespan. The solution was LINE-X – its resistance to abrasions and chemicals created an incredibly durable barrier that prolonged the life of the tanks allowing them to endure the continual movement of the iron ore.
Example 3: To increase the durability of mining equipment, chutes, hoppers, tools, sand- and gravel-equipment, LINE-X is being used as sacrificial liners in these types of environments to help increase the durability and service lifecycle of these types of equipment.
Real-World Results When LINE-X is Put to the Test
In a recent case study, a vermiculite mining company's shaker tables had become very degraded due to the severe abrasion issues caused by regular mining operations. These 8x25-inch shaking tables needed effective and durable protection from the irreversible corrosion and degradation caused by the harsh abrasions that occur from continual exposure to rock and slurry.
The first solution was a paint-like plastic product which failed quickly after regular use. So instead of continually replacing the plastic product when it failed, the company determined a protective coating that would permanently adhere to the surfaces was the only solution that could protect against constant corrosion, abrasion and impact.
To start the process, the company delivered all its shaking tables to its local LINE-X shop, where LINE-X immediately got to work disassembling, sanding and prepping substrates to removing any foreign substances and previous paint work. Next, the tables were completely encapsulated with one of LINE-X's most durable polyurethane/polyurea hybrid spray-on protective coatings.
After allowing for a compete cure time, the results speak for themselves. LINE-X's superior spray-on protective coatings provide excellent resistance to the impacts and abrasion against rock and slurry damage during the shaking process. One of many benefits of LINE-X includes an extended lifecycle of the shaker tables that includes reduced downtime and overall better cost effectiveness.
Historically, mining has been one of the most dangerous and harsh industries in the world but through the use of scientifically-engineered coatings from one of the world's leading pioneers of polyurethane/polyurea coatings, miners and mining companies are able to operate safer and more efficient mines.
---