The PH Mining Club Celebrates its 50th Luncheon Anniversary
by Philippine Resources - August 20, 2019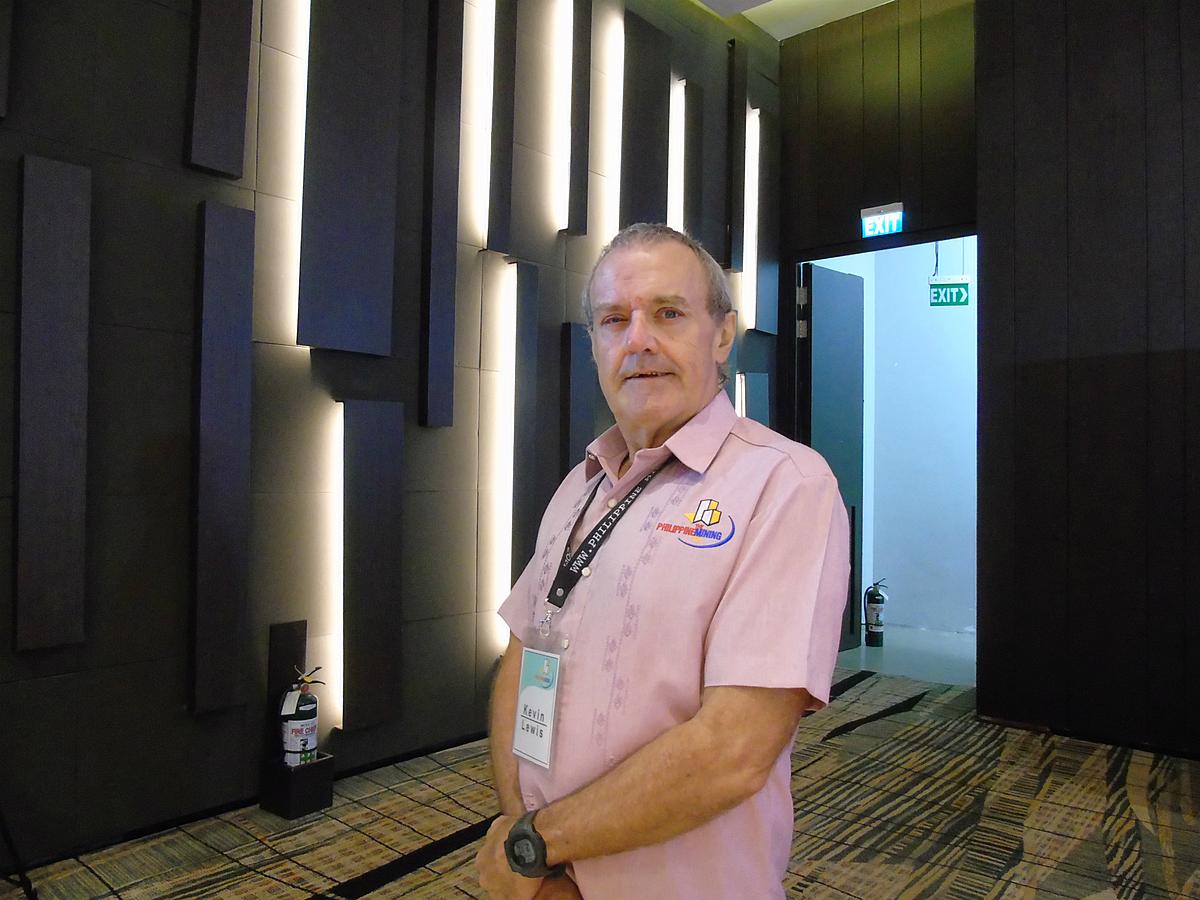 By Marcelle P. Villegas
Since April 2011, the Philippine Mining Club has been a professional networking forum that brings industries together and creating opportunities. The club was established to form better relationships across all areas of the Philippine mining industry. Moreover, the Philippine Mining Club is affiliated with the globally-recognised Melbourne Mining Club.
Their goal is "to uphold a professional networking environment in order to promote the mineral industry for those with an interest in the sector."
In celebration of the club's milestone 50th luncheon event, Philippine Resources Journal has this exclusive interview with Mr Kevin Lewis and Mr Alexander Gilles, two important people behind the Philipine Mining Club.
Creating a mining club in the Philippines that was patterned after the Melbourne Mining Club had its share of challenges and rewards. As a platform for communication among the industry's experts, executives, investors, government officials, media and students, the Philippine Mining Club has an interesting story behind its origin.
Mr Kevin Lewis, General Manager of Philippine Mining Club, hails from Australia and has been living in the Philippines for almost 20 years now. In 2009, Mr Lewis and a partner decided to start a new venture called "World Resources Events and Consultancy Inc." which catered as a consultancy to the resources services industry with business development planning. [1]
Due to many requests from people in the industry, the event side started with the concept of "Philippine Mining Club" which has brought to the lunchtime networking circuit many of the Philippine and international industry leaders as guest speakers, all under the banner of responsible mining. [1]
PRJ: When you first established the Philippine Mining Club, what was your goal or motivation for the events? Could you share with us how it all started?
Mr Lewis: "The motivation was, at that time... I personally was at a loose end with my career at that time. It was also because my previous job included being part of a service area to mining and oil and gas. I identified the mining industry and oil and gas sectors as the ideal customers because they really didn't mince their words. They knew what they wanted. They knew when they wanted it, and they would tell you that. And most of all, the best thing was when it came to being paid, they always paid you. So I identified them as a group of people that we could always rely on as being good, A-class customers."
"Because I've been dealing with the miners and mining groups and the oil and gas for so long, the relationship developed from being client to friends. And when they found out that I was leaving my previous job, they asked me what I was going to do next. At that time, I said I'm not too sure. Then, some of them asked me to see if I wanted to start a club for them -- a mining club."
"And one of those gentlemen was Gavan Collery from Indophil at that time and he was a founding director of the Melbourne Mining Club. When he heard the others saying that they want a 'mining club', he said, 'Well the Melbourne Mining Club could use the Philippines as an affiliate.' So then we developed our relationship with the Melbourne Mining Club. We were lucky because, of course, Melbourne Mining Club is globally recognised and is the largest mining club globally, so we're quite privileged to be part of that."
"So my motivation was the people that developed from clients to friends and with the support of the Melbourne Mining Club."
PRJ: During the early days of the Philippine Mining Club, what were some of the challenges or difficulties that you and your team have encountered?
Mr Lewis: "Some of the difficulties was doing it in the Philippines. At first, the Filipino people really did not understand what it was. They thought a club involved membership fees and all of those things that you would normally associate with a club. However, like the Melbourne Mining Club, the word 'club' is used loosely. It means that becoming a member simply meant that you want to be listed our mailing list. There are no fees to be a member. It is totally free. That was one challenge."
PRJ: Tell us about your first ever mining luncheon event.
Mr Lewis: "For our first mining luncheon ever on 8th of April 2011, we had Fernando Moya who was the Country Manager of Vale Exploration Philippines at that time. He was our first speaker and we had a full house! I think we had 180 to 200 people at the venue. We did have quite a few months lead after that particular event."
"Once that event was finished, we had several companies come up to us who said that they wanted to be our marketing partners and sponsors. Therefore, we started there. We had a little bit more money in the bank to keep developing it and to develop our website. The Mining Club has never made a profit, so it is the support from the industry and the sponsors that make it happen. Without them, we have a short fall because we have students and CSR programs to support. We couldn't support the idea of the club without the help of the sponsors."
PRJ: Could you mention some memorable moments or notable guest from the past luncheon events?
Mr Lewis: "Yes, I can say we've had some speakers who really gripped the audience. One in particular was a gentleman called Mitch Hooke who was at the time the Chairman of the Minerals Council of Australia. He came all the way from Melbourne to speak and he had a clear cut view on the mining industry as it is in Australia. As you might know, Australia is one of the leading mining countries in the world. The mining industry in Australia is pretty much black and white. It is pretty clear."
"When he was introduced to the challenges that we face in the Philippines, he could not believe some of the hurdles facing the industry. So he actually opened up and said his mind about some of these hurdles and how he would have dealt with them. While he was talking, you could have heard a pin drop! The audience was mesmerized by his words."
"I consider all of our speakers notable. Some of the others were Gerry Brimo from Nickel Asia Corporation. He gave his initial rebuttal to Gina Lopez that was prior to Lopez being the DENR Secretary, so that was quite a few years before that. That was an interesting talk."
"Mick Wilkes has always been a good talker from OceanaGold, with the Didipio Project being their blue ribbon mine in there. He is always very happy to be here in the Philippines and he talked about how much he loves the Philippines. But he also talked about how much he thinks the Philippines misses out due to some of the regulations and some of the attitudes toward mining."
"Another one is Mr Walter Brown who has spoken twice here. He is a good man and an intelligent man. Walter doesn't mince his words either. He is very clear cut on how he thinks things should be."
Finally, Mr Lewis shares his special message about Philippine Mining Club and its media partner, Philippine Resources Journal.
"I believe that literally the Philippines is sitting on a gold mine. I also believe that eventually they are going to discover that again. I said 'again' because it has in the past, but there will be a rebirth of the industry. For those people who continually support the Philippine Mining Club, they all know something is going to happen. The ones that will win are the people that believe that things will change in the Philippines and stick with it. Now, with respect to the Philipine Mining Club, I think the more people, the merrier. The more friendships they make, the more business I will be doing in the future."
"We have always supported Philippine Resources Journal since the beginning. I think the journal has been on as long as Philippine Mining Club has been going... The magazine, Philippine Resources Journal, has been able to sustain itself during this period -- very tough time. And it is still the magazine of choice and it is still here."
On our next edition, part 2 of the Philippine Mining Club 50th Luncheon Anniversary series, we shall feature stock market expert, Mr Alexander Gilles.
Reference:
[1] Retrieved from Philippine Mining Club website - http://www.philippineminingclub.com/
---