How to Overcome "Pandemic Fatigue"
by Philippine Resources - December 16, 2020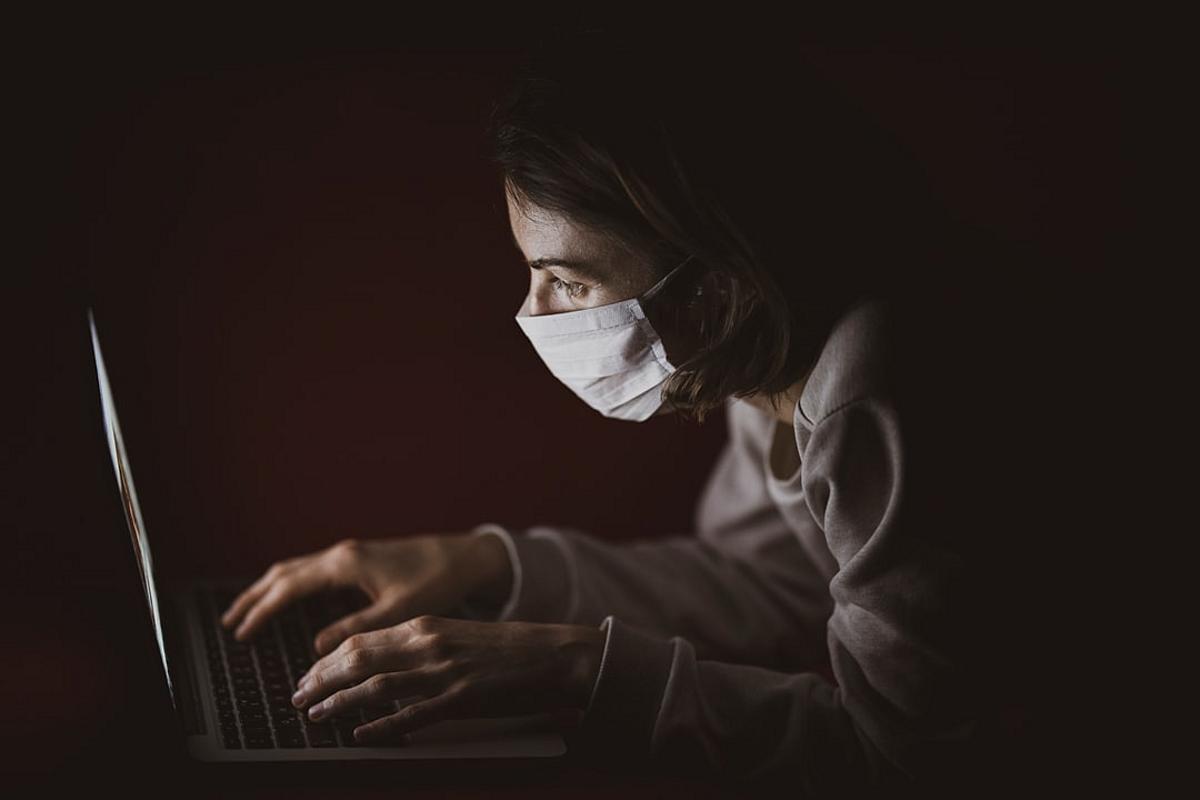 By: Dr Carrianne Ewe, Medical Director, International SOS Philippines
The Philippines is approaching its eight-month into the COVID-19 lockdown that began in March. While it feels that we have made it through the more restrictive Enhanced Community Quarantine (ECQ) to General Community Quarantine (GCQ), it is important to note that this 'unseen enemy' is likely to be around for some time.
We have adapted to our situation by the wearing of masks and face shields, limiting social gatherings and finding creative ways to connect with others in order to keep safe during this time. It is important to acknowledge that others may be finding this part of the pandemic much harder than the initial stages and may be experiencing "pandemic fatigue".
Pandemic fatigue, as defined by the World Health Organisation (WHO), is a natural expected reaction to sustained and unresolved adversity in people's lives. It expresses itself as demotivation to engage in protective behaviours and to seek out information, as well as in feelings of complacency, alienation and hopelessness. The institution argues that this evolves gradually over time and is affected by the cultural, social, structural and legislative environment.
The uncertainty of how long the pandemic will last and the struggle to remain resilient is a common sentiment experienced by many at this time. "Pandemic fatigue" can affect one's mental health and motivation to adhere to protective measures and increase risky behaviours. Supporting the workforce's mental health and wellbeing has been a key concern for many employers in addition to the response to this public health crisis. It is widely acknowledged that an employee's job performance and productivity can be severely affected by health issues and impact an organizations' business resilience.
Addressing "pandemic fatigue"
Occupational Psychologist, Dr. Rachael Lewis from Birkbeck University, London has observed that while many countries have passed the "peak" of the pandemic, people have not recovered from the "pain" of the whole experience. She shared that many employees at this time may be experiencing higher levels of irritation and frustration with others than during the initial lockdown period.
In the Philippines, while the "peak" of the pandemic is yet to be determined, many employees can relate to these heightened emotions and behavioural changes. Employees had to adapt quickly to a new environment, shifting gears to work from home where communications and logistics infrastructure are not always conducive to productivity. Those who reported to work had to navigate a very limited transportation network at exorbitant prices, further adding to the stress of the situation.
The Philippines National Center for Mental Health (NCMH) revealed a significant increase in monthly hotline calls regarding depression. Numbers rose from 80 calls pre-lockdown to nearly 400 calls as documented in an article by the WHO.
Many are also worried about losing their jobs due to employee layoffs, pay cuts and closure of businesses. Employers have had to step up efforts in an unprecedented manner to support the workforce in a holistic manner.
It is critical for business leaders and employees to adopt a shared responsibility to address these challenges and ensure that the workforce stays flexible and resilient through the pandemic and beyond.
Facing the challenges of "pandemic fatigue" and building workforce resilience
Organisations who value their employees need to build a holistic workforce resilience programme where an employee's health, safety and wellbeing are prioritised.
International SOS has been working closely with clients throughout the year from the Taal Volcano eruption to the current COVID-19 pandemic. We have provided holistic workforce resilience solutions with tailored advice for the safe return to operations, navigation of the complex COVID-19 testing environment and mental health & wellness programmes.
We have developed a range of tools like the COVID-19 website which is accessible to the public. Our International SOS Assistance App provides clients with the latest health and security situational updates in each country and is available round the clock. Our Medical & Security Directors have led webinars on practical measures and organizational best practices to tackle the ever-evolving challenges faced in this pandemic.
During the early stages of lockdown, we supported an international offshore client to ensure that their 26 employees based in the Philippines were fit to work and COVID-free before embarking on a vessel.
Our Manila Assistance Centre coordinated the polymerase chain reaction (PCR) testing and medical support with a dedicated medic to ensure 24-hour care and attention to the crew. Counselling and medical direction was provided when 7 crew members tested positive. They were fully supported until local health authorities were able to advise next steps.
Clients in the high tech and financial industries have been helped to implement sustainable, medically led support systems for their entire workforce. This involved providing managers with regular situation updates, employee webinars on health topics and proactive outreach to employees of concern, especially those in quarantine or unwell at home.
"Pandemic fatigue" caused by various concerns affecting our personal and professional lives can be overcome with the right support structure in place. It is more important than ever before to acknowledge that successful business continuity is enabled by a healthy and resilient workforce.
Organisations are increasingly seeing the value of implementing a holistic workforce resilience programme that provides access to 24/7 health, safety and psychological support. This contributes to the stability and resilience of employees in these dynamic times, enabling them to remain productive and creative.
Simple steps to address "pandemic fatigue":
1. Accepting negative emotions
Being honest about pent-up emotions like anxiety and uncertainty opens one up to find ways to address these reactions effectively.
2. Creating new goals
Setting achievable and enjoyable personal goals such as exercise or learning a new skill can give a positive sense of accomplishment.
3. Conserving emotional resources
Employees should take time out from work to prioritise self-care. Small breaks even if just to relax at home or spend time with loved ones is beneficial. Managers need to lead by example and encourage a delineation of on and off duty schedules.
4. Being kind to themselves
Employees should recognise that it is okay to have both good and bad days. Instead of focusing on the negatives, acknowledge and celebrate achievements.
5. Asking for help
Almost everyone has experienced some level of stress during this period. Seek support from mental health professionals via the Employee Assistance Programme (EAP) or clinic and recognize the benefits of reaching out early before burn out.
Author
Dr Carrianne Ewe
Medical Director, International SOS Philippines
Dr Carrianne Ewe is the Medical Director of International SOS Philippines where she oversees Medical Services and Health Consulting projects. She works closely with the Manila Assistance Centre to address the medical concerns of clients and their employees as they navigate the complex COVID-19 environment.
About the International SOS Group of Companies
The International SOS Group of Companies is in the business of saving lives, protecting your global workforce from health and security threats. Wherever you are, we deliver customised health, security risk management and wellbeing solutions to fuel your growth and productivity. In the event of extreme weather, an epidemic or a security incident, we provide an immediate response providing peace of mind. Our innovative technology and medical and security expertise focus on prevention, offering real-time, actionable insights and on-the-ground quality delivery. We help you meet compliance reporting needs for good governance. By partnering with us, organisations can fulfil their Duty of Care responsibilities, while empowering business resilience, continuity and sustainability.
Founded in 1985, the International SOS Group is trusted by 12,000 organisations, including the majority of the Fortune Global 500, multi-national corporate clients and mid-size enterprises, governments, educational institutions and NGOs. 10,000 multi-cultural medical, security and logistics experts stand with you to provide support & assistance from over 1,000 locations in 85 countries, 24/7, 365 days.
To protect your workforce, we are at your fingertips: www.internationalsos.com
---