Zooming (and more) in the Pandemic
by Patricia A. O. Bunye - December 01, 2020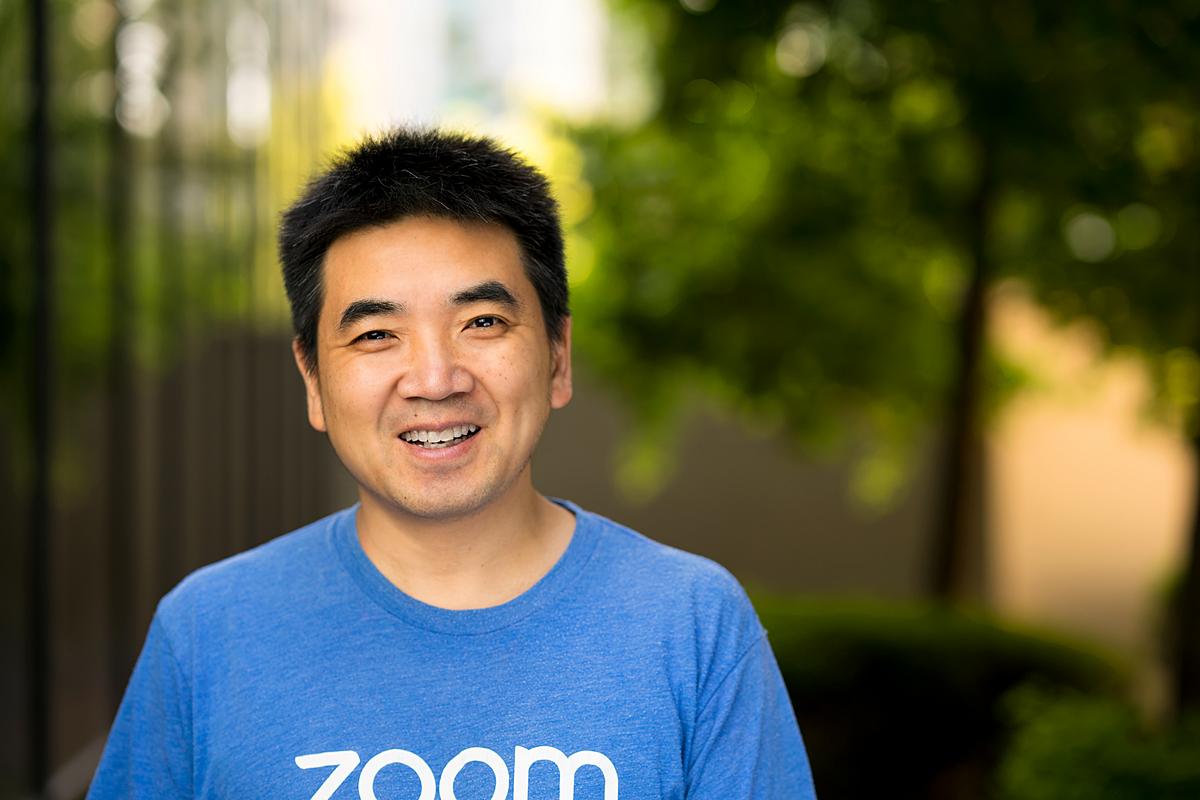 I have always wondered how the founder of Zoom, Eric Yuan, feels about making over USD12 billion since March 2020, when the pandemic began and practically everyone on the planet has been 'Zoom-ing' for work or play. With its simple features, Zoom has left competitors like Skype in the dust.
Yuan is now ranked No. 85 on Bloomberg's list of the 500 richest people in the world. Before 2020, he wasn't even on the list. He is also number 43 in the Forbes 400, the magazine's annual ranking of the 400 wealthiest people in America, for the first time in 2020. He also made it to Time's 100 Most Influential this year.
It is not a fortune built overnight or by taking advantage of Covid 19, as some may wrongly assume. Yuan says he got the idea for Zoom while trying to find a way to connect with his long-distance girlfriend (now his wife) as a student. He was one of the original hires of WebEx, a videoconferencing startup, when he first moved to the US. When WebEx was acquired by Cisco Systems, Yuan pitched a new smartphone-friendly video conferencing system to Cisco management, but it was rejected. Cisco apparently preferred to concentrate on enterprise systems which was not the direction Yuan wanted to take, so Yuan left to establish his own company, Zoom Video Communications.
It is not widely known that Yuan has a connection to the mining industry: his parents are mining engineers and Yuan himself has a master's degree in geology engineering from the China University of Mining and Technology in Beijing.
Thanks to Zoom, there a semblance of normalcy in our lives as it enables us to hold meetings, teleconferences, classes, negotiations, and lectures. I have attended masses, Holy Week services, a wedding, a wake, and reunions. This Christmas, I will likely see friends and family online there as well. Not a day has passed since the declaration of the lockdown in March that I have not connected with others via Zoom.
The silver lining of the pandemic, if you could call it that, is that it has opened many opportunities for online learning. Students are not the only ones who have classes to attend online. There is a wide array of webinars pertaining to my areas of practice available at the click of a mouse, as well as many other topics such as politics (starting with the US elections), economics and finance, as well as a number of my (nerdy) pursuits. In fact, it has developed in me FOMO: a fear of missing out on the sheer variety of offerings.
The Financial Times, for example, ran "The Commodities Mining Summit" online in October with the theme "A New Narrative for Mining". With the 17 sessions featuring the CEOs of BHP, Anglo American, Glencore and Vale, among others, still available on demand, it is an unparalleled resource.
In his opening keynote, BHP's CEO Mike Henry underscored that mining remains an essential industry, something that we know too well, but the larger population still fails to appreciate. He says that Covid 19 has given the industry an opportunity to demonstrate its capabilities: how quickly it can mobilize, particularly in safeguarding the health of the companies' workforces, to support the communities and business partners. According to him, the value created is not just for direct stakeholders, but the resources produced, the ability to generate employment, taxes, royalties, and dividends in a time of crisis is a "positive differentiator" relative to other industries, which produces economic development and an improvement in living standards throughout the world. He further stressed that there is little choice as to whether mining happens or not, but the choice is as to how it happens and who does it.
In this regard, Mike Henry highlighted the role that commodities play in "rebuilding a better world", particularly in addressing climate change and de-carbonization. He also emphasized the "build back better" (BBB) approach in relation to recovering after Covid 19, i.e., continuing to ensure sustainability as the mining industry bounces back.
That commodities are essential was seconded by Glencore's Ivan Glasenberg in a succeeding panel. He said that "new generation companies" like Tesla all depend on mining for the commodities that they require for batteries, solar panels, windmills and like. Unfortunately, he said, mining companies "get it wrong" by building new mines and underestimating the cost.
Mark Cutifani of Anglo American, for his part, said that it is time for mining companies to stop thinking in terms of B2B (business to business) and start thinking in terms of B2C (business to consumer) so that the dialogue around mining shifts, i.e., when people talk about the provenance of products, they will become more comfortable with the idea that when they drive a car, build a house, use electrical power, or even drink water, the mining industry is involved in everything.
Apart from this outstanding series of the FT, I have enjoyed the Wall Street Journal's Women in the Workplace Forum where Facebook's Sheryl Sandberg was one of the many speakers. It was also an occasion to launch "Women in the Workplace 2020" LeanIn.org's comprehensive study on women in corporate America in collaboration with McKinsey & Co. What struck me in the study was that, notwithstanding the many gains made by women, Covid 19 has presented more challenges or demands on them in terms of additional child care or home schooling responsibilties, the health/illnesses of family members, mental issues/burnout, and other unique issues brought by the pandemic.
One of the best online engagements I've had so far was a networking evening where the participants received cocktail making kits at home prior to the event and a bartender demonstrated how to mix drinks via Zoom.
Next May, a conference that I attend annually may possibly be held 24/7 by Zoom to enable its members worldwide to participate from different timezones in 6 hour shifts. A radical idea, but with the world turned upside down by Covid 19, anything is possible these days.
Patricia A. O. Bunye is a Senior Partner at Cruz Marcelo & Tenefrancia where she heads its Mining & Natural Resources Department and Energy practice group. She is also the Founding President of Diwata-Women in Resource Development, Inc., a non-government organization advocating the responsible development of the Philippines' wealth in resources, principally, through industries such as mining, oil and gas, quarrying, and other mineral resources from the earth for processing.
---