PLAN YOUR DEFINITION OF SUCCESS: Aligning Mining Projects in the Age of Digitalization
by Philippine Resources - April 20, 2021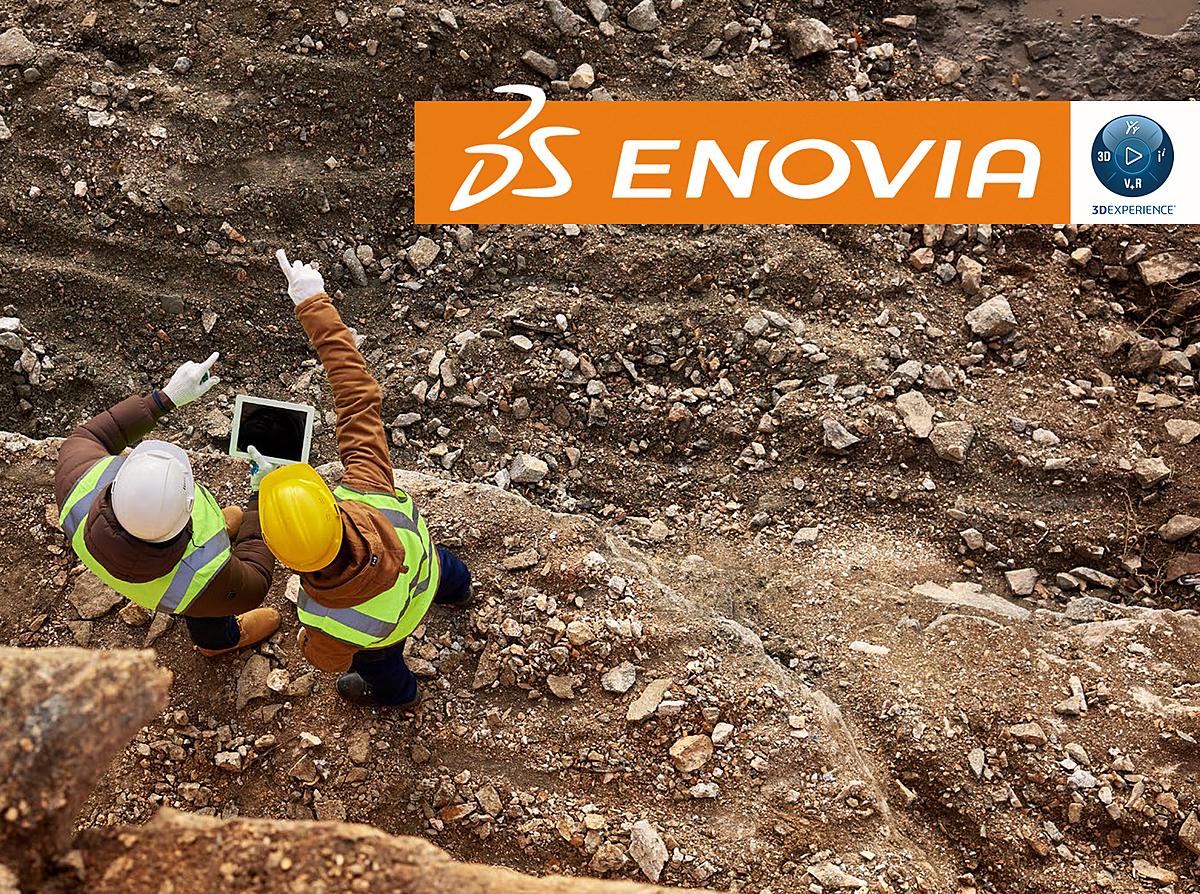 Bringing the best out of your mine requires tight coordination and collaboration across all the departments in your company – from the moment you prospect it and even up to the rehabilitation stage. That is why it is very important for managers and planners to establish key milestones, track tasks, and ultimately deliver their projects in alignment with the goals of the company.
In attaining responsible mining and as well as efficiently maximizing gains, a transformative approach to project management is key. Whether you are working in the main office or in the mine site, managers and planners require the ability to provide the right information in real-time to the right stakeholders.
COMPLEXITIES
There are various complexities that impact a mining company's ability to execute projects successfully. One of the most common things that should be addressed is that mine data is scattered across several silos. As an industry heavily reliant on data, imagine managing this gathered information from different departments with varying disciplines who produce diverse sets of data – keeping in mind that this comes from multiple numbers of people in dispersed locations.
In addition, there may be times when managers tend to over-allocate resources and team members work on activities which has lower value or priority. With conflicts in scheduling, reporting, and waiting times involved, an increase in non-value activities inevitably come into play.
As a result, all the complexities mentioned lead to higher operating costs, get more prone to data errors, and a decrease in the overall productivity of the mine. The Standish Group (CHAOS REPORT 2020) reports that, only 31% of projects are executed on time and on budget. The remaining 69% are either challenged or have failed altogether.
THE CURRENT TRENDS
With evolving standards in mining, modern strategic tools in project management definition and execution must now be able to support:
Projects becoming more complex due to geological, environmental, and legal factors; and as well as increased pressure from a socio-political-cultural perspective.
Teams requiring more data transparency so they can respond quickly and accurately.
Collaboration via digital platforms, which will disrupt the traditional approach to project management solutions.
This paves the way for Paramina Earth Technologies, Inc. to offer a unique opportunity for the Philippine mining industry to address all the problems mentioned above.
THE SOLUTION
With Dassault Systèmes' ENOVIA™ powered by the 3DEXPERIENCE® Platform, the challenges of mine project management can be addressed by providing a digital approach to connecting people, data and processes. This makes your projects be in "full alignment" with the goals of your mine by making it:
More collaborative
More productive
Faster
More agile
More visible
COLLABORATIVE APPROACH
Key to the success of any mining project is the ability to share and utilize relevant data and content in a seamless and accurate manner. Nobody wants to screw up mine feasibility figures such as drillhole data or mineral grades. These pertinent information are spread and used across multiple departments, resulting in projects being late or even disastrously failing altogether.
With the nature of mining business having its personnel working across different locations and spread across varying business units and departments, ENOVIA™ Project Management on the 3DEXPERIENCE® platform improves collaboration by removing silos and connecting all stakeholders in the mining blockchain, fostering project success. This is not possible in an offline electronic solution but can only be done in an online data-driven software.
INCREASED PRODUCTIVITY
Approximately 30% of an engineer's time can be spent performing non-value-added activities like updating project schedules, looking for the latest version of mining files, reporting status, attending meetings and other activities not directly related to the focus of their role.
ENOVIA™ Project Management on the 3DEXPERIENCE® platform eliminates non-value added activities by connecting data directly as deliverables on project tasks in a single platform. With a single drag-and-drop, ENOVIA™ enables employees to better focus on project deliverables since project status are translated into trackable tasks, both for the manager and the team members, which will improve the overall productivity of the mine.
SPEEDING UP THE PROCESS
In today's global economy, the competitive landscape critically pushes to have a project management system that is adaptive to the needs of the mine – rather than a standalone tool. ENOVIA™ Project Management on the 3DEXPERIENCE® platform brings together people, processes, and data on one platform allowing companies to execute mining projects with the same resources as a single source of truth. Projects are executed faster thus maximizing the potential of the mine.
MAKING MINES MORE AGILE
Traditional project management solutions do not tie tasks directly to the requirements of the mine. As these requirements change, departments involved are oftentimes unaware of those changes and deliver reports that do not meet the new requirements set.
ENOVIA™ Project Management on the 3DEXPERIENCE® platform improves agility by connecting project requirements directly to project tasks, allowing changes to be managed across multiple mining departments with ease. It helps mining companies to allow a much more effective collaboration among different departments – making them be able to sail flawlessly with changes during the project execution versus reacting to changes down the line.
VISIBLE SINGLE SOURCE OF TRUTH
Many industries today have the perception that implementing electronic reporting improves the ability to communicate project status. However, this is just partially true. The reality is that projects still require manual consolidation of information, which can be prone to errors and most likely already be outdated by the time the report is generated.
ENOVIA™ Project Management on the 3DEXPERIENCE® platform improves visibility with data-driven real-time project dashboards and analytics, allowing mine managers to make faster and more informed decisions. It is now possible to see the most accurate and up-to-date status of projects in context of deliverables. This allows for more informed decisions quicker, leading to successful project execution.
TAKING THE OPPORTUNITY
With ENOVIA™ Project Management on the 3DEXPERIENCE® platform, all stakeholders in the mining blockchain are aligned with the project goals and status – and work well together in achieving and defining your mine's success. Let Paramina Earth Technologies, Inc. be your driver in your mine's digital path to sustainable growth. Contact us at paramina_solutions@paramina.com or reach us through our website www.paramina.com for more information.
---