Accurate Ground Investigations Saves Projects
by Philippine Resources - April 20, 2021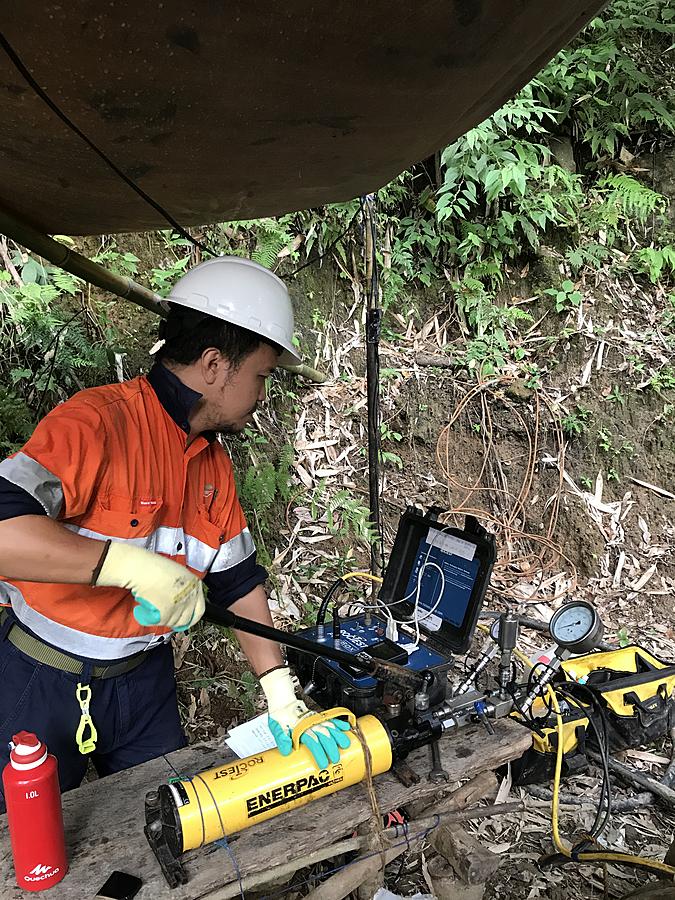 Ground is the biggest unforeseen risk in large infrastructure projects particularly in the Philippines with tunnels, dams, transport corridors, urban development and flood protection a major part of the nationwide growth. Proven, repeatable, accurate, digitally based technologies change the game to improve understanding of ground that results in safer, sustainable, and appropriate design as well as contract price and schedule.
Many Philippine infrastructure projects are hamstrung by poor quality ground investigation driven low price drilling. Contractors and owners appear deeply reluctant to allocate funds for ground investigations with engineers slow to embrace more modern proven techniques. In our view many projects essential to the Philippines' development remain unbuilt due to large costs which are in part based on perceived contract risk or over ground engineering.
The Rights Tools for the Job
Modern ground investigation techniques are available in the Philippines to greatly improve project outcomes.
For 15 years, RDCL staff have worked on some of the largest mining and infrastructure projects in the country. We partner with traditional contractors (drillers) and engineers to measure geotechnical parameters insitu in the ground, using techniques that do not rely on the difficulties of core sampling, and are integrated into large digital datasets in the same way as BIM systems.
Downhole geophysical tools measure geological features and geotechnical parameters insitu to accurately characterise rock conditions including defect orientation, RQD measurements and rock strength. This is proven technology, which reduces the reliance on core samples and is preferred in mining and oil and gas for many years. This game changing technology should be applied regularly to the civil sector. Measurements are repeatable, high resolution and the data sets integrate with geo-modelling software world-wide.
There are many occasions when drilling operations can induce stress on the samples creating drilling induced fractures. Downhole geophysical tools, like televiewers, measure in-situ rock fractures, not core fractures, and televiewers scan the entire drillhole there is no core recovery issues, there are results from top-to-bottom again reducing the unknown.
As an engineer if you are trying to define fracture zones, accurately map orientation and dip from core and need reliable Rock Quality Designation (RQD) then use televiewers, it makes your job easier.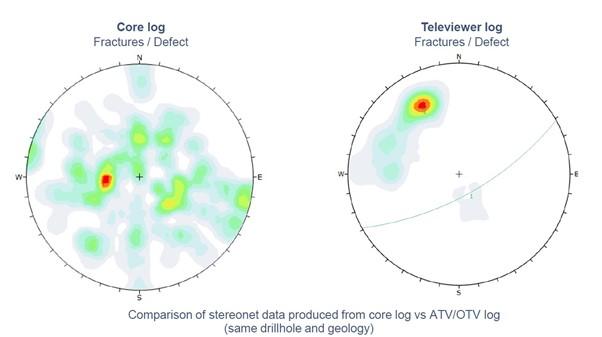 There are many other tools and techniques that offer more insight and allow better understanding of geotechnical and geological conditions.
Surface seismic geophysics produces fast large-scale images and datasets of the upper geological sequence across a site, and links intrusive testing together to form models with greater understanding. Test testing relying on single points (drillholes) requires inferring through unknown ground surface seismic can bridge the unknown with 2D profiles linking drill hole data.
If you require to develop Sub-soil site class assessments conduct seismic shear wave velocity testing. This can work with surface equipment, such as Micro-Tremor Arrays or large seismic cabled arrays. Or if the site has a drill hole, then conduct downhole in-site seismic testing. Both are proven methods worldwide with accurate results.
Cone Penetrometer Testing (CPT) for soft sediments and tailings is leading technology widely deployed in the rest of the world, and available through RDCL in the Philippines. CPT is very fast, accurate and repeatable. CPT is the most versatile in-situ soil test available. The data aids many geotechnical assessments including liquefaction, bearing capacity (foundations) and settlement.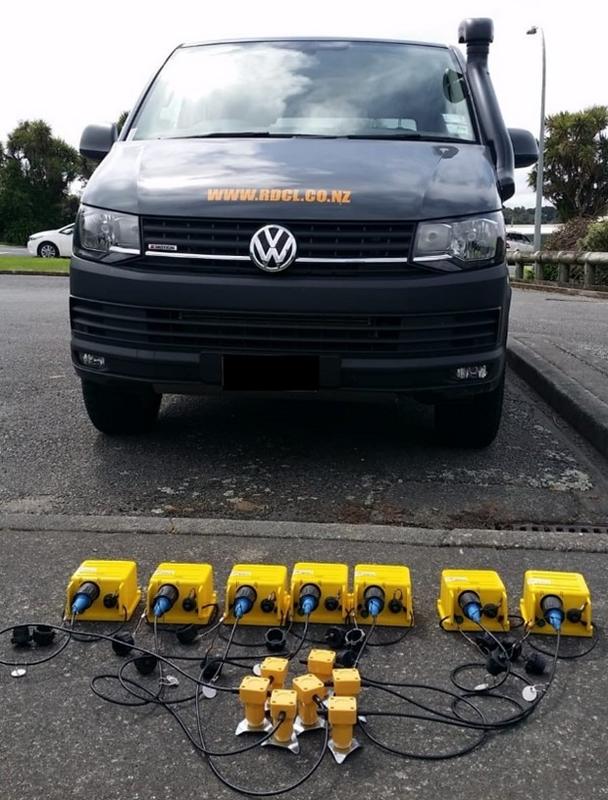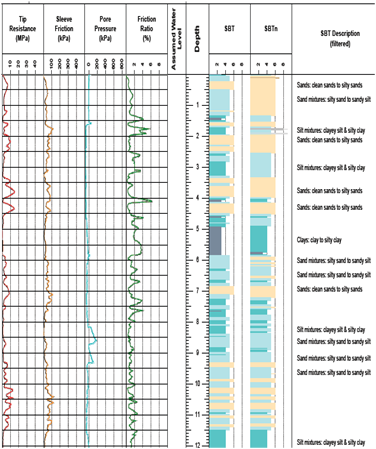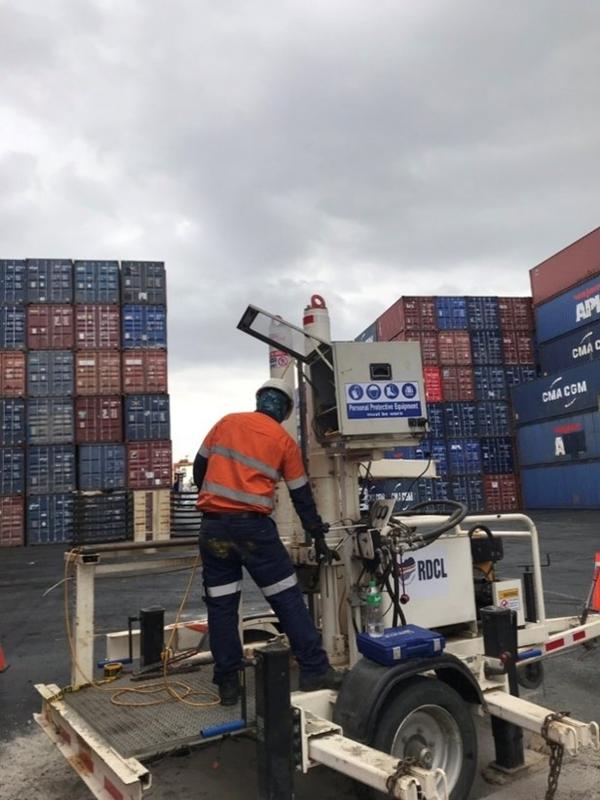 At RDCL it's all about the people, we have the best tools and we match them with the greatest team. It's Malasakit, family and caring. That is how we engage with clients. When you join with us you engage as a family to come out better as a result. With a focus on people, we deliver and have a successful track record of delivery in the Philippines since 1994.
RDCL's philosophy is Don't Gamble with the Ground why risk the project when answers can be found if the right tools and the right people work together.
Talk to us first, there are many ways to tackle geotechnical investigations, and the cheapest way is often not the best way. There is strong correlation between a 'lowest cost' approach to ground investigations resulting in project delays, inflated contract price and expensive project cost overruns.
We welcome all inquiries and work best when we engage closely with you to understand your job. That's what Malasakit means. We invite you to join with us as we take our professional journey towards bigger goals.
---