PH, JAPAN EXPERTS STRENGTHEN CLIMATE CHANGE RESILIENCY IN THE PHILIPPINES
by Philippine Resources - December 07, 2022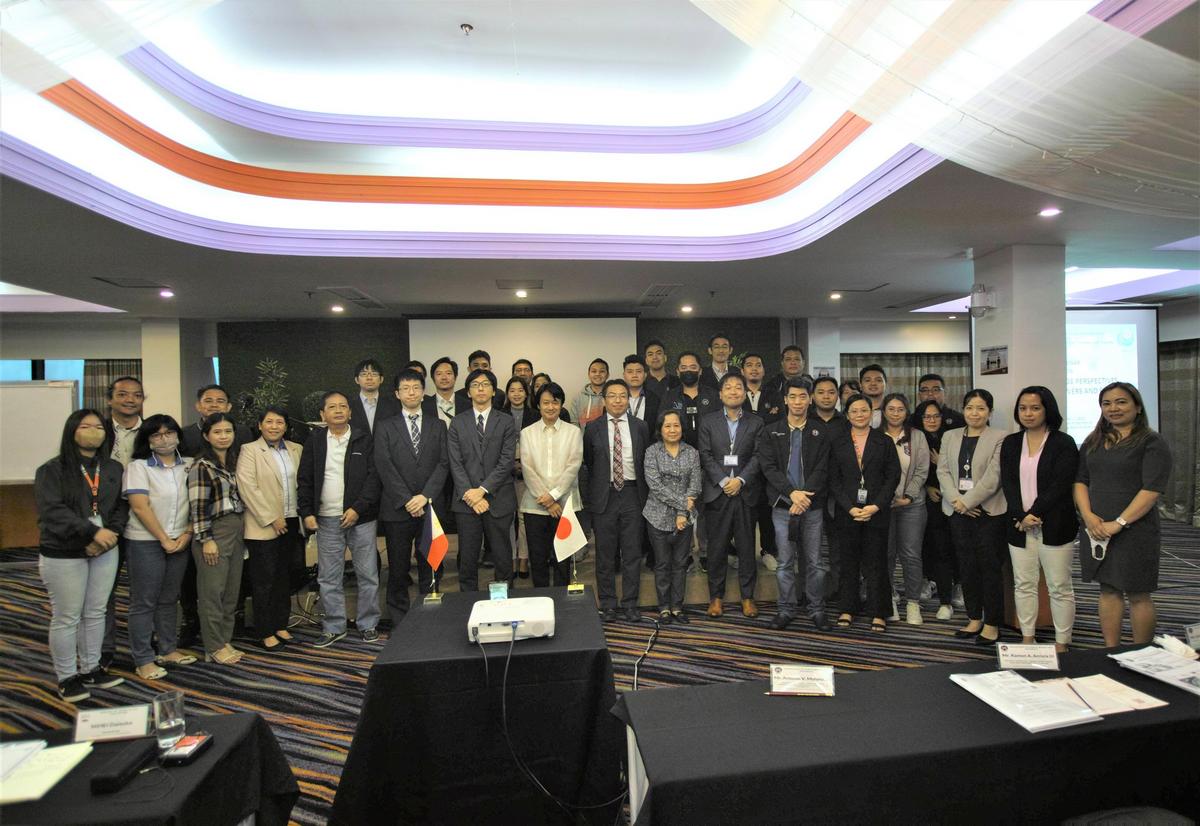 Photo credit: Department of Public Works and Highways
Filipino and Japanese experts are working to better prepare the Philippines from threats of climate change by discussing strategies on how to mitigate the adverse effects of flooding.
The Department of Public Works and Highways (DPWH), through its Unified Project Management Office – Flood Control Management Cluster (UPMO – FCMC) headed by Project Director Ramon A. Arriola III, partnered with Japan's Ministry of Land, Infrastructure, Transport and Tourism – Water and Disaster Management Bureau (MLIT – WDMB) in organizing a seminar titled "Seminar on Climate Change Perspectives in Managing Rivers and Floods".
Aside from MLIT and DPWH, also present during the seminar were representatives from the Department of Environment and Natural Resources – Forest Management Bureau (DENR – FMB); DENR - National Mapping and Resource Information Authority (DENR – NAMRIA); Department of Science and Technology – Philippine Atmospheric, Geophysical and Astronomical Services Administration (DOST – PAGASA); Climate Change Commission (CCC); National Economic and Development Authority (NEDA); and National Irrigation Administration (NIA).
DPWH Assistant Secretary Antonio V. Molano, Jr., in his opening remarks, urged the participants to reflect on how to capitalize the diversity of functions and mandates of their respective agencies to assess and improve current climate change adaptation strategies of the Philippines.
The seminar at Bayview Park Hotel Manila served as a venue for participating Philippine agencies to further hone their existing knowledge in addressing climate change by learning from Japan's experience and success in river and flood management as pointed out by the Embassy of Japan Minister Daisuke Nihei in his speech.
According to Minister Nihei, Japan's achievements in climate change management are visible and integrated into ongoing disaster prevention projects and initiatives with the Philippines which includes the Pasig-Marikina River Channel Improvement Project Phase IV; Coastal Engineering Capacity Development for DPWH personnel; flood risk management projects in Cavite Industrial Area and Cagayan De Oro City; flood control master plan study in Davao City; and the feasibility study for the Parañaque Spillway Project.
The MLIT also outlined the extract of the Kumamoto Initiative for Water which is a joint statement and declaration to address water challenges and transformation towards a quality-oriented society avowed by 18 heads of states from Asia and the Pacific during the 4th Asia-Pacific Water Summit (APWS) last April 2022.
For its part, DPWH UPMO – FCMC presented its Flood Risk Management Master Plans while the DPWH Bureau of Design (DPWH – BOD) detailed its flood control planning design responsive to climate change.
Other topics discussed at the seminar included the "Observed Climate Trends and Projected Climate Change in the Philippines" by DOST – PAGASA; "Sea Level Rise: Is It Climate Change of Land Subsidence?" by DENR – NAMRIA; "Climate Change Programs and Policies in the Philippines" by CCC; and "National Greening Program Towards Climate Change Mitigation and Adaptation" by DENR – FMB.
Article courtesy of the Department of Public Works and Highways
---