Pursuit of nuclear energy to reduce PH oil dependency
by Philippine Resources - March 07, 2022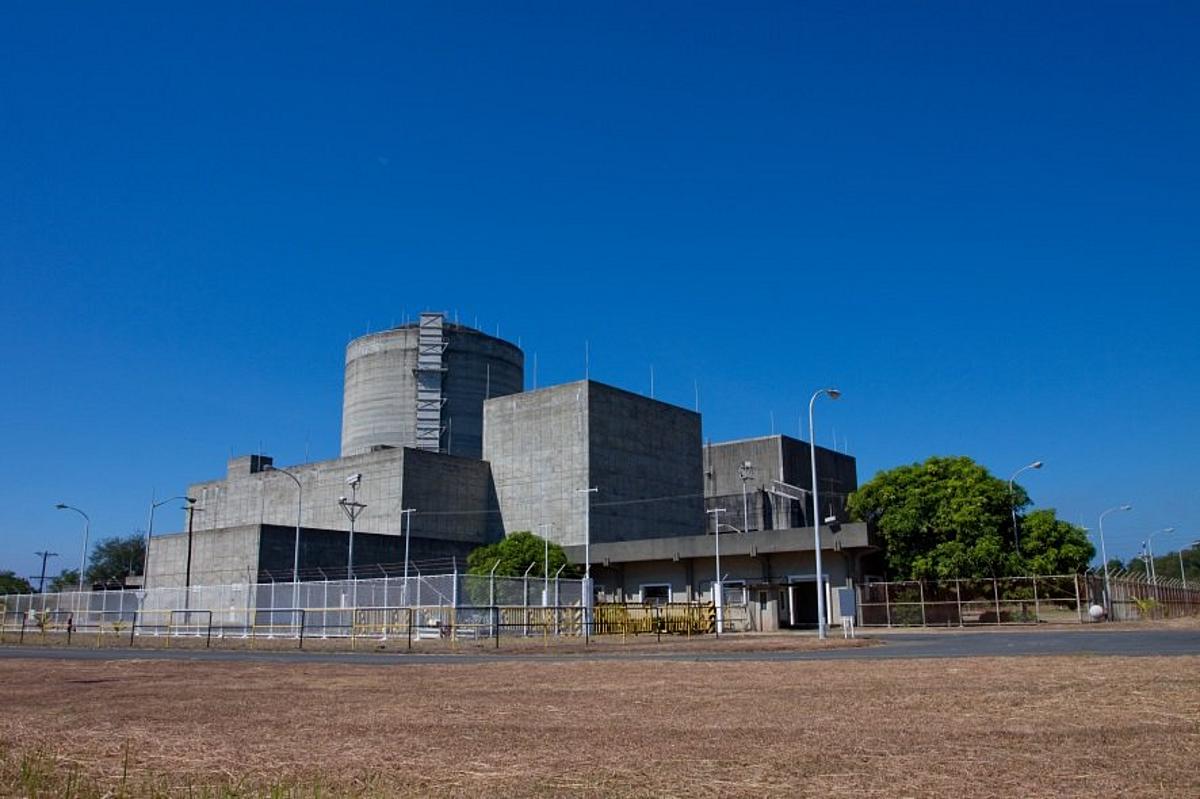 Photo: Bataan Nuclear Power Plant
The chairman of the House Ways and Means Committee on Thursday said President Rodrigo Roa Duterte's policy of pursuing safe and reliable nuclear energy would promote the country's national and economic security and also make it more energy-independent.
Albay Rep. Joey Salceda made the statement as he expressed strong support for Duterte's policy commitment towards nuclear energy as embodied in Executive Order No. 164, which was made public on Thursday.
"Let me make it very clear: I support the pursuit of safe and reliable nuclear energy. It is the most dependable energy source. The country's national and economic security would be stronger with nuclear energy. We would be more energy-independent with nuclear energy. We must approach nuclear energy with eyes and minds wide open, not with irrational, sentimental fear," he said.
He said energy sovereignty and the country's shift towards less pollutive energy sources require nuclear energy, since solar, wind, and other less stable energy sources require large tracts of land "that we do not have."
"Nuclear is also the most dependable source of energy, and it's not even close. Nuclear has the highest capacity factor, or the amount of times a power plant is producing at maximum capacity. The lowest is solar, which of course is dependent on sunny days," he said.
He said the problem with being overly dependent on fossil fuels, which accounts for as much as 75 percent of electricity in the country, is that when problems arise in oil-producing states like Russia or those in the Middle East, Filipino consumers suffer consequences "no matter how remote we are from the causes of such problems."
"It's a matter of national security as well. If, by any chance, our sea routes through the South China Sea were somehow hampered, we would suffer terribly from oil shortages," he said.
He expressed hope that the policy commitment from Duterte will eventually pave the way for serious policy and financial investment in nuclear research.
Salceda added that Duterte's instructions to review the viability of the Bataan Nuclear Power Plant "is also good fiscal housekeeping."
Duterte's EO directs an inter-agency panel to look into reopening the mothballed Bataan Nuclear Power Plant (BNPP).
"We spend around PHP40 million every year to maintain Bataan Nuclear. That means we're spending that much on a white elephant. I think part of the mandate of the EO, which is to review the BNPP, has to include whether we should already totally decommission the asset as scrap metal, if it's really dangerous and unsafe," Salceda said.
Salceda said Congress may consider a "franchise approach" to operating the BNPP.
"I think we should bid it out as a Public-Private Partnership and grant its operator a franchise. The thing with nuclear power plants is the gestation period for the investment requires several decades. So our private partner will need the political and legal security of a franchise from Congress. That is definitely on the table, and I will tell President Duterte to consider that approach as well," he said.
The EO states the country "shall ensure the peaceful use of nuclear technology anchored on critical tenets of public safety, national security, energy self-sufficiency, and environmental sustainability."
Duterte issued the policy following the recommendation of the Nuclear Energy Program Inter-Agency Committee (NEP-IAC), which conducted a pre-feasibility study and public consultation on the matter.
Through EO 164, the Chief Executive has recognized that nuclear power can be a reliable, cost-competitive, and environment-friendly source of energy based on the experience of highly developed countries.
"For the country to achieve its sustained growth targets, it must ensure that it has a reliable, secure, sustainable, quality and affordable electricity supply, including sufficient reserve to guarantee that there will be no disruptions in the power supply," the policy read.
It added that the use of nuclear energy will address the increasing demand for clean energy, rising by 4.4 percent annually, or an additional capacity of 68 gigawatts by 2040.
The BNPP was the only nuclear power plant in the region during the 1980s, as the Philippines was one of the first Southeast Asian countries to embark on a nuclear energy program.
The project, however, was mothballed because of corruption allegations and safety concerns on the use of nuclear energy.
A study conducted by Russia State Atomic Energy Corporation (ROSATOM) in 2017 said the rehabilitation of BNPP will require around USD3 billion to USD4 billion. By Filane Mikee Cervantes
Article courtesy of the Philippine News Agency
---