Ritchie Bros Providing the Philippines a World of Choice
by Philippine Resources - March 10, 2022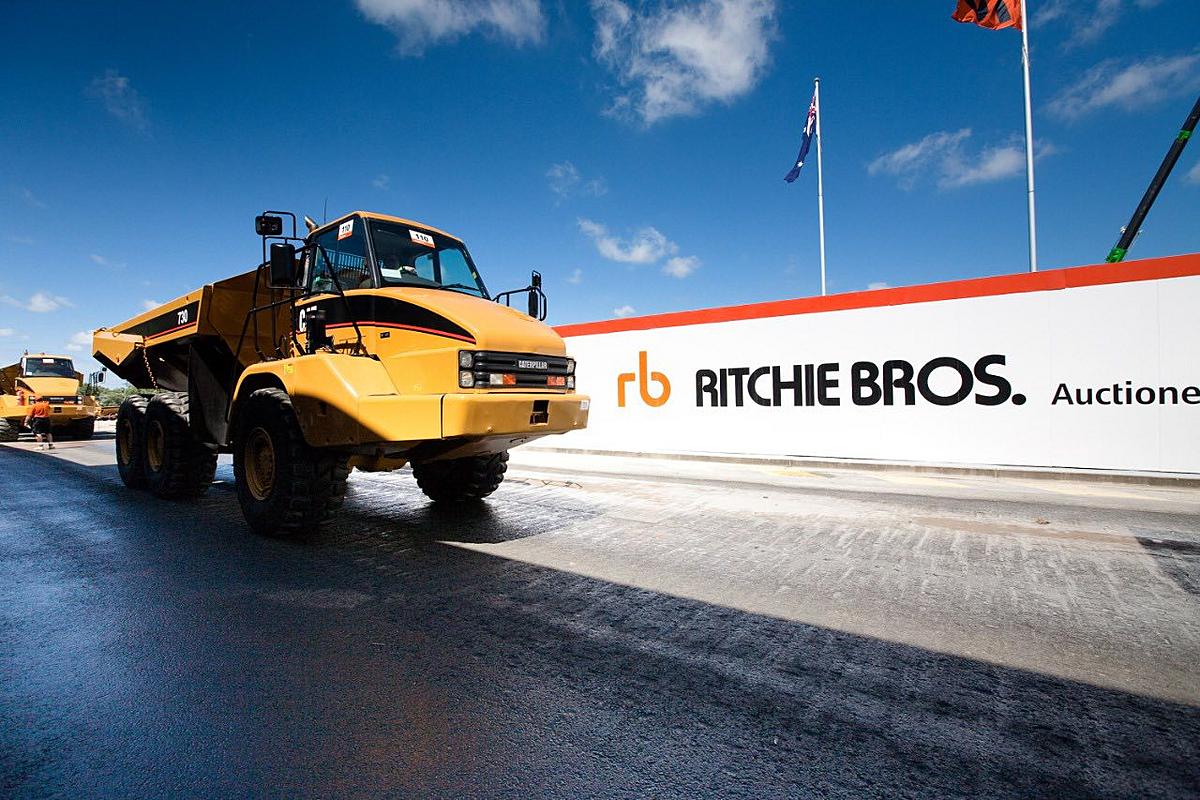 Photo credit: Ritchie Bros.
Driven by long term infrastructure growth, the expansion of mining activity and post COVID-19 recovery plans, the demand for construction and mining equipment in the Philippines for the medium to long term is strong. Coupled with global supply chain constraints and long lead times for buying new equipment from OEMs and their dealers, equipment users in the Philippines are now, more than ever, looking around the globe for quality used equipment.
Ritchie Bros., the global marketplace of choice in the used machinery industry, has more channels and opportunities for Filipino customers to buy and sell equipment in the global marketplace.
Ritchie Bros. pioneered live public unreserved auctions in the Philippines when they conducted auctions for the benefit of Pinoys equipment owner in the mid to late 1990s in Subic Bay. Live public unreserved auctions is how Ritchie Bros. has secured its unparalleled reputation over the past 60 years. Scheduling an auction date, marshaling hundreds if not thousands of late model quality used equipment into one auction yard, and inviting the public to bid. All assets in our unreserved auctions are sold, regardless of the final sale price, benefiting both buyer and seller.
Ritchie Bros. has replicated this model around the globe, with over 50 permanent auction facilities located in 14 counties around the world (North America, Europe, Asia, the Middle East, and Australia).
But as the needs of the market change and technology advances, Ritchie Bros. provides sales channels and offerings that meet the dynamic needs of our customers. Our live public unreserved auction, with thousands of assets, is still the backbone of our business. However, to match the needs of our customers, we have also developed other sales and buying channels. IronPlanet is our online only auction platform, our 24/7 marketplace, Marketplace E, allows customers to buy equipment through offer and negotiation, while Ritchie Bros. Private Treaty, provides the ability to buy and sell assets discretely with Ritchie Bros.
Each of these unique channels allows our customers more choice and timely opportunities to buy and sell equipment. Each one is uniquely formulated to provide our customers with solutions for every situation they may face. Online only platforms make it easy and convenient to purchase equipment from anywhere in the world.
Ritchie Bros. comprehensive sales solutions give you a choice of selling channels through our global network.
Our unreserved online auctions
Ritchie Bros.' unreserved auctions help you sell heavy equipment and machinery for the best price. Since we shifted to online auctions through our Timed Auction system, we've seen record-breaking bidder participation and sales results.
Our reserved online auctions
IronPlanet offers a convenient way to sell equipment quickly from your yard to a global buyer base. With the sale and transaction all taking place online, it's a service designed to work with your schedule and location.
Our 24/7 marketplace
With Marketplace-E, our 24/7 online marketplace, you can set a minimum price and let us take care of finding the buyer. You can decide to sell from your own location or at one of Ritchie Bros. yards.
Our Ritchie Bros. Private Treaty
Ritchie Bros. facilitates private treaty negotiations for a wide variety of specialized and high-value heavy equipment and industrial assets. Buying is easy: just contact us to arrange an inspection and make an offer. We will handle confidential negotiations between you and the seller, and manage the settlement of transactions.
Ritchie Bros. in the Philippines
With the vision to serve the needs of our customers in the Philippines, Ritchie Bros. has set up a Philippine Country Representative based in Manila. Chris Edwards has more than 20 years' experience in the equipment trading business in the Asia Pacific region and conveniently located in Manila to serve your needs. Have assets to sell? Need to find quality equipment for your project? Reach out to Mr. Edwards for a no-obligation consultation on how Ritchie Bros. and its many sales and distribution channels would be best for you and your situation.
---