The mantra of Taganito HPAL Nickel Corporation (THPAL) in its pursuit to protect and manage the areas around it is "adding value to the environment," as evidenced by its strict implementation of air, noise, and water quality monitoring.
The company has successfully implemented an Integrated Farming System, which could be considered a best practice in the industry and can be replicated in assisted communities, thereby aiding the host municipality in addressing its food security concerns.
THPAL was able to plant 118,295 trees in 28.59 hectares within and outside the plant site from July 2022 to June 2023. Of these, 104,461 were donated to different agencies in support of their environmental initiatives, and 153,149 seedlings were produced from its own nursery and made available to all stakeholders, who are actively participating in the reforestation activities.
All these initiatives are supported by the company's approved Environmental Protection and Enhancement Program and are in accordance with the company's approved Final Plant Rehabilitation and/or Decommissioning Plan.
The company spent a total of Php 2,566,761,016.84, or 111% of its total allocated budget for the fiscal year July 2022 to June 2023.
Different environmental activities and initiatives are done through the MEPEO Section of Taganito HPAL Nickel Corporation to ensure and continuously uplift its mantra.
Last June 2023, the MEPEO section, in partnership with the COMREL Department, had its simultaneous activities for the whole month of June in celebration of Environment Month.
The Kick-Off Ceremony was conducted last June 5, 2023, with a motorcade across the entire barangay in the municipality of Claver, and fruit-bearing trees were distributed during the parade to encourage the residents to take part in being the bearers of positive change.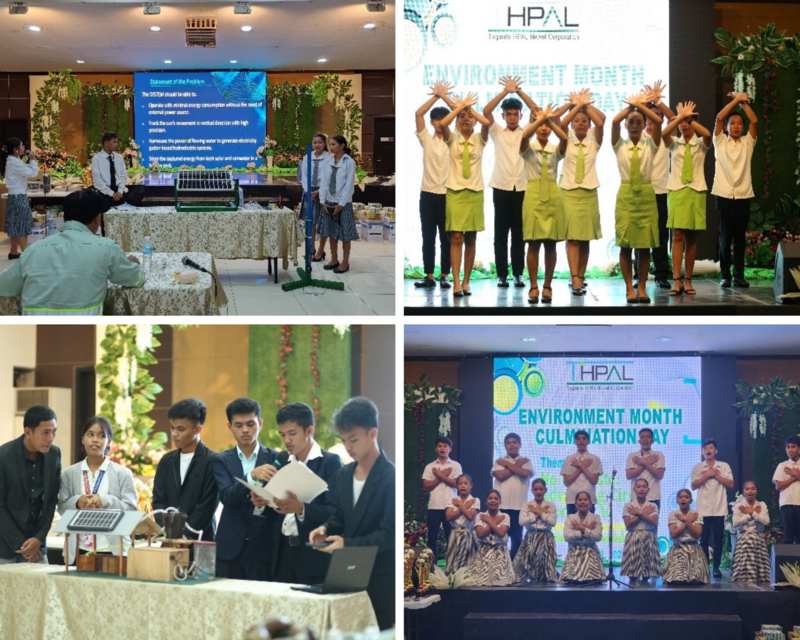 Taganito HPAL Nickel Corporation has demonstrated its commitment to environmental protection and preservation by adopting the National Greening Program and entering into an agreement with the Department of Environment and Natural Resources on Project TRANSFORM (Transdisciplinary Approach for Resilience and Environmental Sustainability through Multistakeholder Engagement).
THPAL has 53 hectares of vegetation in Pili, Malimono, Surigao del Norte. The company provides seedlings to be planted in support of the government's priority program, which aims to reduce poverty and promote food security, and environmental stability. As a result, it is more than just a reforestation effort; it is part of a larger program aimed at achieving other important national goals as well.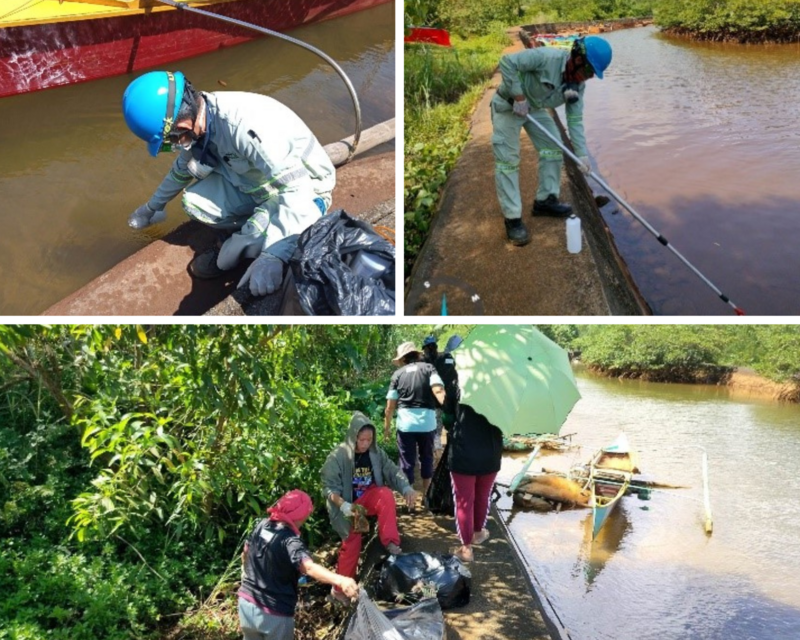 The Environment Management Bureau (EMB), the Hayanggabon Local Government Unit, and Taganito HPAL Nickel Corporation came together and signed a Memorandum of Agreement for the Adopt Hayanggabon River project.
The primary goal of the project is to clean, restore, and protect the river, which includes programs and activities such as river clean-up and collecting, sorting, and disposing of solid waste along the river. The company purchased a Water Master designed specifically for mechanical dredging operations. The riparian vegetation was improved by planting endemic species along the riverbanks to stabilize and prevent further erosion.
The Adopt Hayanggabon River initiative does not end with the completion of its physical transformation. THPAL continuously and closely monitors this program through the MEPEO section. Furthermore, water quality is monitored on a regular basis to ensure that it meets DENR standards.
As we consume the earth's irreplaceable bounty for today's needs, we must also rehabilitate and preserve the environment in order to create a safe and sustainable community. THPAL has established integrated efforts and implemented programs to achieve all of these goals over the years.