Get to know Epiroc better
by Philippine Resources - November 06, 2019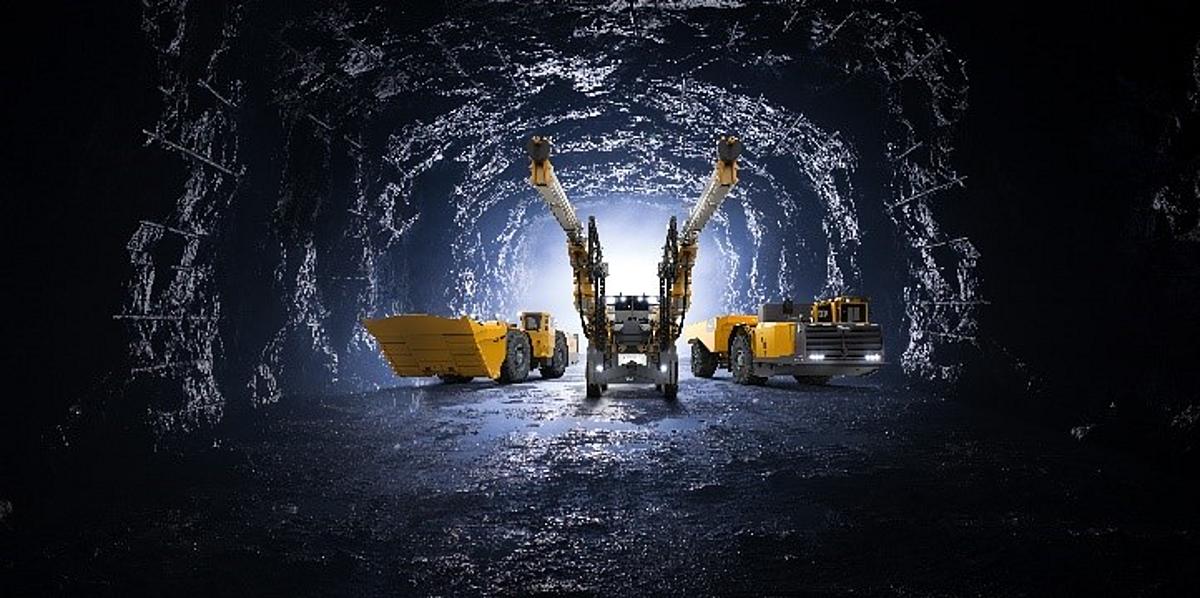 Epiroc is your partner for both mining equipment and infrastructure equipment.
Epiroc is a leading global productivity partner for the mining and infrastructure industries. With cutting-edge technology, Epiroc develops and produces innovative, safe and sustainable drill rigs, rock excavation and construction equipment and tools. The company also provides world-class service and solutions for automation and interoperability. The company was founded in Stockholm, Sweden and has passionate people supporting and collaborating with customers in more than 150 countries.
Our innovations
Our solutions aim to solve our customers; key issues – including requirements to reduce operating costs, increase productivity, increase utilization of equipment, reduce environmental impact, and enhance health and safety conditions.
Industries we serve
Mining and quarrying. Underground mining, surface mining, exploration, quarrying, well drilling, oil and gas.
Infrastrcture Underground. Civil engineering, surface civil engineering and urban development, deconstruction and recycling
At Epiroc we are fast to recognize new trends and discover new ideas. We quickly get new solutions to market and adapt to changes in customers' needs. We love to work with advanced technology and highly efficient products. Our world is changing and we have the ambition to become the leader in automation. We boldly drive a vision for a future of digital automation, as this will enhance productivity, energy efficiency and safety for the customers. As such, we are investing in making mining smarter.
Powerbit Underground - Packed with power
Epiroc is unleashing a new power in the underground drilling industry – a drill bit designed to match the capacity of the latest technology in drill rigs. The new Powerbit for underground drilling offers a higher penetration rate, longer service life and more drill meters per day. It will boost the productivity of both new and older rigs – allowing customers to capitalize more on their rig investment.
Powerbit Underground has by far outperformed all standard bits during substantial testing carried out around the world, resulting in remarkable productivity improvement.
"The new bit averaged 37 percent more drill meters before being discarded, peaking at a whopping 82 percent in one test round! No doubt, we're setting a new productivity standard for underground mining," says Johan Thenór, Product Line Manager for Tophammer products at Epiroc.
The tests show a higher penetration rate and longer intervals between regrinds, so miners will benefit from a more trouble-free, uninterrupted drilling.
Powerbit Underground is a firm response to market demand for a bit that matches the high drilling speeds enabled by ever-stronger rigs and rock drills. With that said, it will prove just as game-changing for customers using older rigs with lower water pressure, if not more.
Every miner can look forward to a bit with a higher penetration rate and longer service life. This will improve their productivity and reduce their cost per meter drilled.
The excellent productivity is partly explained by the bit's optimized flushing capacity:
"The hole configuration maximizes flushing efficiency, which is key to the high penetration rate"
Robert Arnoldsson, Senior Product Specialist, Tophammer products at Epiroc
More innovative features combine to give the bit the leading position in underground drilling today:
"We used our hardest steel ever and we configured the bit's face in such a way that it removes cuttings faster than ever before. Therefore, drillers can make the most out of their rigs and achieve a whole new penetration capability," Robert Arnoldsson continues.
Customers will also be making their acquaintance with Trubbnos, Epiroc's new and innovative trapezoid-shaped buttons, which increase penetration rate and service life compared to conventional, semi-ballistic buttons.
"Since the bit's performance is crucial to the rig's ability to penetrate rock fast, customers can look forward to a new product that will greatly improve drilling efficiency," concludes Johan Thenór.
The first launch of Powerbit Underground is the 45 mm dimension, followed by 48 mm and 51 mm and then gradually several more dimensions.
Epiroc launches new generation battery-driven machines for sustainable mining
The battery-driven underground loaders, trucks and drill rigs launched creates a number of benefits for mining companies globally, including improved health and safety, reduced greenhouse gas emissions and lower operating costs.
"We at Epiroc want to help our customers boost productivity, enhance safety and cut emissions – all while lowering the total cost of operation," said Per Lindberg, Epiroc's President and CEO. "Our second generation battery vehicles takes us towards a sustainable future with less dependency on fossil fuels. We are proud to lead the charge toward sustainability in mining."
The battery-run products launched today at a customer event in Örebro, Sweden, are 14 and 18-ton loaders, a 42-ton truck and a mid-sized drilling family including face drilling, production drilling and rock reinforcement rigs.
Customers using Epiroc's first-generation battery-driven machines, launched in 2016, include for example Brazilian mining company Nexa Resources, which is using the Scooptram ST7 Battery in Peru. Other customers going electric include LKAB, the Swedish state-owned mining company, which plans to use Epiroc's zero-emission vehicles as it expands its mining operation in northern Sweden in a sustainable way.
---