PARAMINA: Nailing projects 'because nobody wants a screw-up'
by Philippine Resources - November 06, 2019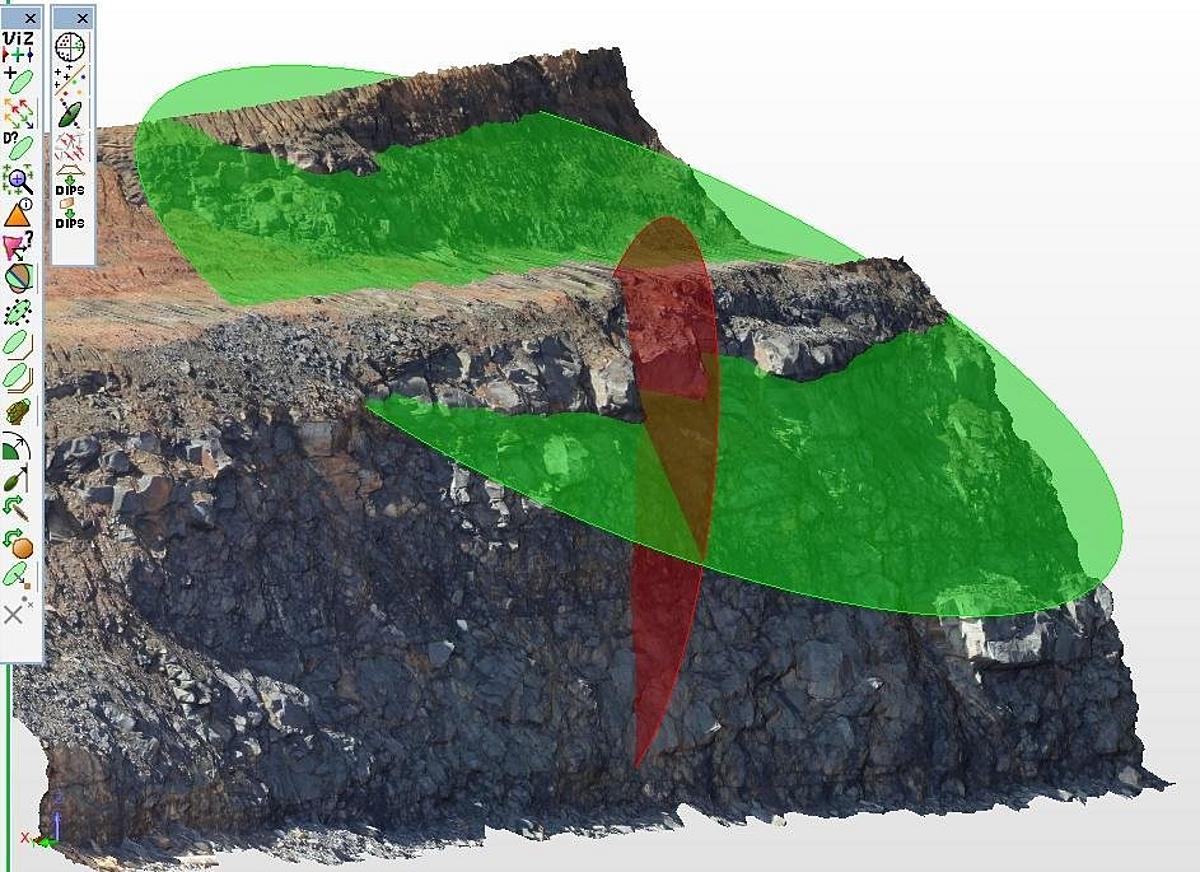 PARAMINA Earth Technologies, Inc., is a service provider related to mine technical services, technological mining solutions in the minerals and civil construction industries including mine and tunnel designs, operations, project management, technical consultancy and most importantly in conducting training on mining software. It is manned by expert, experienced and motivated technical men and women with varied experiences in their own fields of exploit in the mineral and civil construction industries and in the use and training of mining softwares.
PARAMINA is a duly registered corporation with the Philippines Securities and Exchange Commission [SEC], the Department of Trade & Industry [DTI], the Department of Labor and Employment [DOLE] and is also accredited by the Department of Environment and Natural Resources and the Mines and Geo-Sciences Bureau [DENR-MGB], the Philippine Contractors Accreditation Board [PCAB] and the Technical Education and Skills Development Authority [TESDA].
PARAMINA is a pioneer in the mining contracting services in the domestic market having a manpower pool of skilled workers including but not limited to mine underground and surface mining equipment operators, Engineers, Geologists, Metallurgists and Project Managers and Supervisors related to mine development and production operations, such as but not limited to long hole drilling and draw-point loading, tunneling, quarrying, drilling and blasting, muck handling, bulk handling, slope stabilization, equipment servicing, spare parts supply and equipment maintenance, mine and mill consulting, distribution of mining software applications, training and value solutions who can be deployed to any domestic or international project within short time notices. Paramina has for the past twenty years also rebuilt various types of surface, mine underground and tunneling equipment like to hydraulic jumbo drill rigs; LHDs (low profile loaders), LPTs (low profile trucks); shotcrete and grouting equipment and utility vehicles and trucks.
PARAMINA Solutions also offer a wide variety of mining software training courses for beginners, intermediate and advanced users of the GEOVIA software. Courses are available on both a scheduled and request basis and can be tailored to suit the Geovia software purchased. Site Geovia software training may also be arranged at the mining sites using actual data.
Want to increase mine productivity? In Partnership with Dassault Systèmes, Paramina provides the natural resources industries in the Philippines access to the latest software applications and technologies. When mining companies seek to increase mine productivity, they turn to mining software GEOVIA for technology and services. The Company is home to world-renowned mining solutions like GEMS, SURPAC, Minex, Whittle and InSite and to industry thought leaders who are pushing the boundaries of what is possible in mining. Paramina through Geovia, delivers with a great deal of efficiency and accuracy the ease on the use of powerful 3D graphics and workflow automation best to aid the work of Geologists, Surveyors, Civil and Mining Engineers.
Why take training from Paramina? As the technical consultant of the Geovia software, Paramina can recommend time-saving workflows and provide latest innovations to be able to unleash the full potential of the software. Paramina offers a training path which allows adding new software skills as the operational requirements increase and grow. Globally, Dassault Systèmes has mining professionals with knowledge in local language, cultural understanding and expertise encompassing modelling, design, scheduling, data management, automated workflows, system configuration, and points in between.
PARAMINA EARTH TECHNOLOGIES, INC., is now over twenty three (23) years since it pioneered surface and mine underground contract mining in the Philippines and which later expanded to tunneling and ground and slope stabilization in civil construction. In the past years, Paramina had mining contracts with almost all major mining companies in the Philippines. It also started new underground gold mines in Papua New Guinea, Vietnam and in Indonesia. Since 2009, Paramina has had mine technical services contract with Teknomin Construction Limited a major contractor of Hindustan Zinc Limited, the biggest supplier of zinc ore in the world. It also was part among the contractors who constructed the new Hongkong Chek Lap Kok airport as the drill and blast sub-contractor.
As Engineers, Paramina's Technical Consultants are available to support every geology, engineering and operation's needs. Paramina' Engineers also provide knowledge, techniques and tools to increase mine productivity. The Paramina Engineers' expertise goes beyond mine modelling, design, optimization, scheduling, data management, automated workflows, system configuration and all points in between.
To help increase productivity, Paramina's professional Technical Consultants work with the mine's own technical team to lend operational assistance in the short to medium to long term basis. They can also assist the mine in their grade control, planning, blast design and mine management reporting. Finally, the Technical Consultants ensure that the mine's systems will be functioning at their optimal level of performance. PARAMINA can automate and document workflows and may centralize and manage data more effectively.
As Contractors, Paramina is a Team of individuals having strong technical orientation and expertise in project management and execution of contracts as proven by its successful mine start-up and through to mine production and has already established a name in managing medium to large scale projects both local and abroad in its 23-years of existence.
PARAMINA recognizes the importance of its people in the organization. It believes that its employees and staff are the prime resources and partners not only in the successful and profitable business venture but also for its contribution to the development of nation building in the form of employment.
---