The Digital Path to Sustainable Growth in Mining
by Philippine Resources - December 02, 2020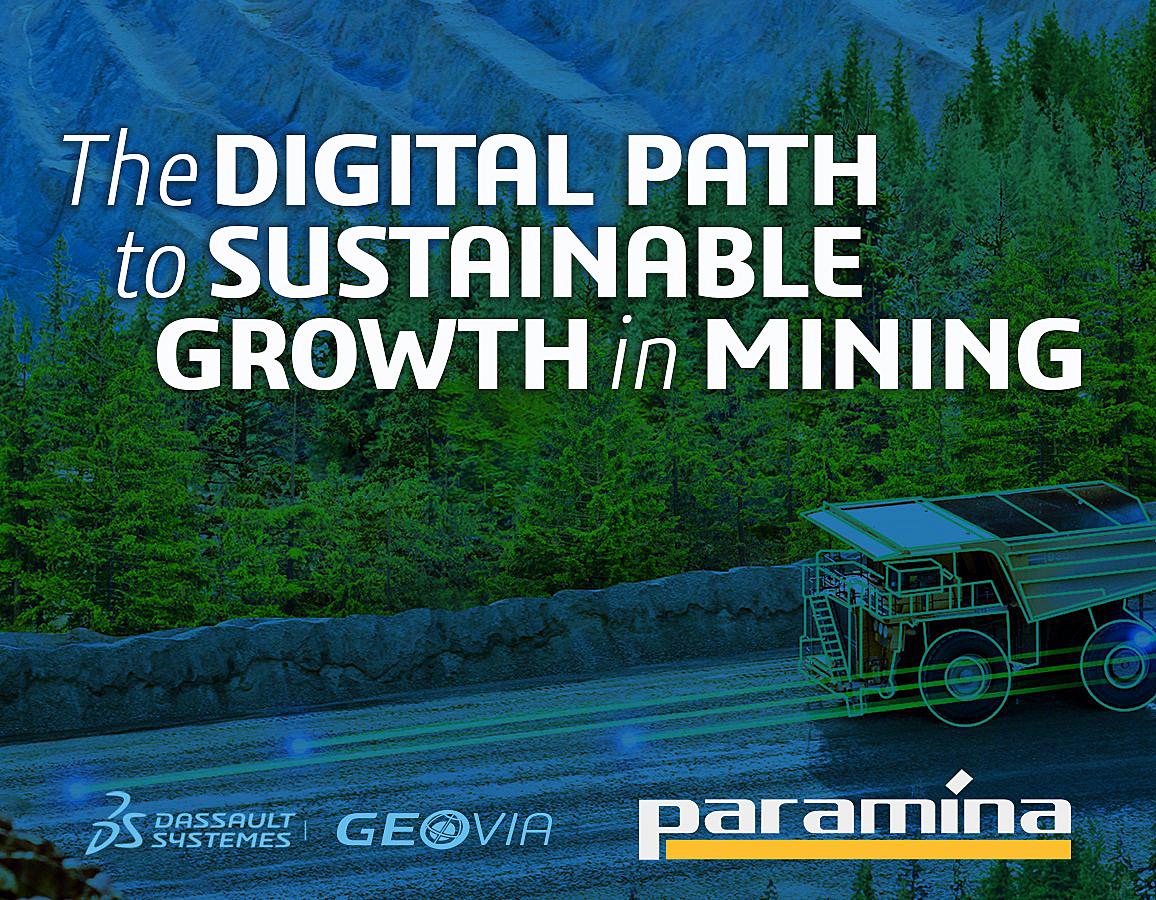 Without a question of doubt, the mining industry nowadays is becoming even more complex. It deals with natural resources that are harder and more complicated to access, stricter regulations for both safety and environment, and a redefinition of what "profitable" means with a growing focus on sustainability and quality of life.
last October, the country's leading mining contractor Paramina Earth Technologies, Inc. joined the virtual "MINING LIVE EVENT 2020" spearheaded by Dassault Systèmes. Executive panelists from the likes of GEOVIA, Barrick Gold, BHP, and BSR tackled practical proof points on several topics. Here are the key takeaways from the event:
How resilient are mining companies during the COVID-19 pandemic and its impacts?
Michelle Ash, CEO of the largest global supplier of mining software GEOVIA, reported that the top 50 mining companies in the world suffered a 30% reduction in market capitalization due to the pandemic - thereby making investors wary. However, we could expect mining production rates to normalize back to 95% capacity by the end of 2020.
Ash believes that the mining industry has always been resilient in response to the pandemic. Continuous reorientations of their safe work practices and rethinking on how to continue their work are implemented by trying to limit people on site. She added, "Many countries understood the criticality of the mining industry especially as it underpins so many economies. I think you know during this period - it really has shown how important mining is to us all especially as we seek to divert funds into medical aid and other aid in different countries."
Indeed, Ms. Ash has pointed out very interesting matters. In these trying times, do you think the Philippines should follow in the footsteps of other countries? How do you think the Philippine mining industry could step up for the country?
Making Strategic Mine Planning Decisions Confidently in Times of Uncertainty
Mining customers face difficult and rapidly evolving challenges to their business more than ever. In planning for this future, it is important to evaluate all possible scenarios, especially at the long- term strategic mine planning horizon. With the ambition to shape a sustainable future of mining, the capabilities and key benefits of business processes that make up Strategic Mine Planning on the3DEXPERIENCE® platform were presented and demonstrated which can enable companies to:
Maximize strategic KPIs, such as NPV and ore recovery
Generate robust Life of Mine plans
Run many scenarios to test various projections on mining costs, commodity prices, and other influencing factors
Have confidence in all inputs and your final strategic plan
Reduce rework and analysis time
Reduce reserve loss, mining delays, and critical infrastructure risks
Allow better collaboration, communication, and visibility to all stakeholders
Sustainable and Efficient Mine Execution
For mining operations, one of the greatest barriers to improving sustainability and profitability is inefficiency caused by a lack of control over mining operations in real-time. Mining productivity had declined an average of 30% over the past decade, as mining executives recognize "increasing productivity" as their greatest challenge. A solution for Integrated Mine Operations Management was presented thru DELMIA™ powered by the 3DEXPERIENCE® platform. The audience were able to peek on how to:
Apply real-time monitoring for all mine activities, improving visibility, control and synchronization of the mine production
Ensure alignment between all activities by dynamically executing tasks and work orders
Monitor the progress and status of the scheduled execution
Reconcile material movements and equipment performance
Report to stakeholders across the organization
Perform lean mine operations through lean manufacturing concepts
Efficiently Plan and Schedule Your Mining Operations
As the mining industry moves towards an advanced future, automated and optimized schedules are key to guiding execution, responding quickly and efficiently to predicted or actual event outcomes as they occur. This process integrates execution, where events are accepted, propagated, and measured against various deviation thresholds before triggering the re-planning or re-scheduling process.
DELMIA Ortems™ provides enhanced 3D-based visual support for plan/schedule validation, along with dynamic event propagation and deviation management. This solution enables mining companies to:
Perform efficient planning and scheduling to reduce time to production Improve visibility of mine operations and data accuracy
Synchronize support activities with production tasks to ensure that mine extraction can be performed comprehensively
Maximize asset utilization to allow for a greater return on investment
Handle unexpected events and complex scenarios through automated decision support
Allow better collaboration, communication, and visibility to all stakeholders
Protecting the Mining Value Chain by Understanding Geomechanics Risks and Hazards
Safety plays a crucial role in the mining industry. Equipping mines with a "digital twin" to mitigate risks through proper safety evaluations prior to implementation leads to a safer technologically advanced future for the industry.
With Process Automation from SIMULIA™ and the 3DEXPERIENCE® platform, potential Geomechanics risks and hazards can be eradicated by advanced Geomechanics Simulation. This enables us to:
Gain better technical ability over your production using realistic cave growth Understand the Importance of cave propagation mechanisms
Prepare block cave plans and scheduling with advanced flow modeling, featuring Cellular Automaton using GEOVIA PCBC™
Run high-performance geomechanics simulations and forecasting using SIMULIA Abaqus™, a leading non-linear 3D Finite Element Analysis
Design space exploration and optimization solutions for simulation process automation using SIMULIAISIGHT™
Collaborate with all mining stakeholders by breaking down silos, all the while improving transparency and confidence with model assumptions and reduced limitations
Through semantic federation of multi-disciplinary and other Industrial Internet of Things (IIOT) data, Operation Driven Intelligence and skill association realize the power of connecting the dots and breaking silos to achieve a 360-degree view of asset efficiency.
Performance Driven Capital Facilities Intelligence
Performance Driven Capital Facilities Intelligence utilizes contextualized data and physics-based simulation to predict asset performance. On the other hand, CapitalFacilities Intelligence enables miners to not only better predict, but also extend the remaining useful life of various plant equipment, increasing asset value by reducing unplanned maintenance and overall turnaround time.
With ENOVIA™ and EXALEAD™ powered by the 3DEXPERIENCE® platform, take advantage of:
Driving change and collaboration among all disciplines
Capitalizing knowledge and know-how across domains
Leveraging collaborative data intelligence to make more informed and faster decisions
Enabling sustainability through machine-learning and physics-based simulation
These key insights and solutions have demonstrated how the mining industry can traverse to digital transformation. The journey is accelerating, spurred by capital risk, resource depletion, and disrupted by the current pandemic. However, new technology and solutions are responding to build a sustainable and resilient industry.
The path to digital transformation has already been laid out and the journey is inevitable. The only question remaining is when will you buckle up and enjoy the ride. Let Paramina Earth Technologies, Inc. be your driver in your mine's digital path to sustainable growth. Contact us at paramina_solutions@paramina.com or reach us through our website www.paramina.com for more information.
---