Hope Amidst the Challenges in the Time of Corona
by Philippine Resources - April 27, 2020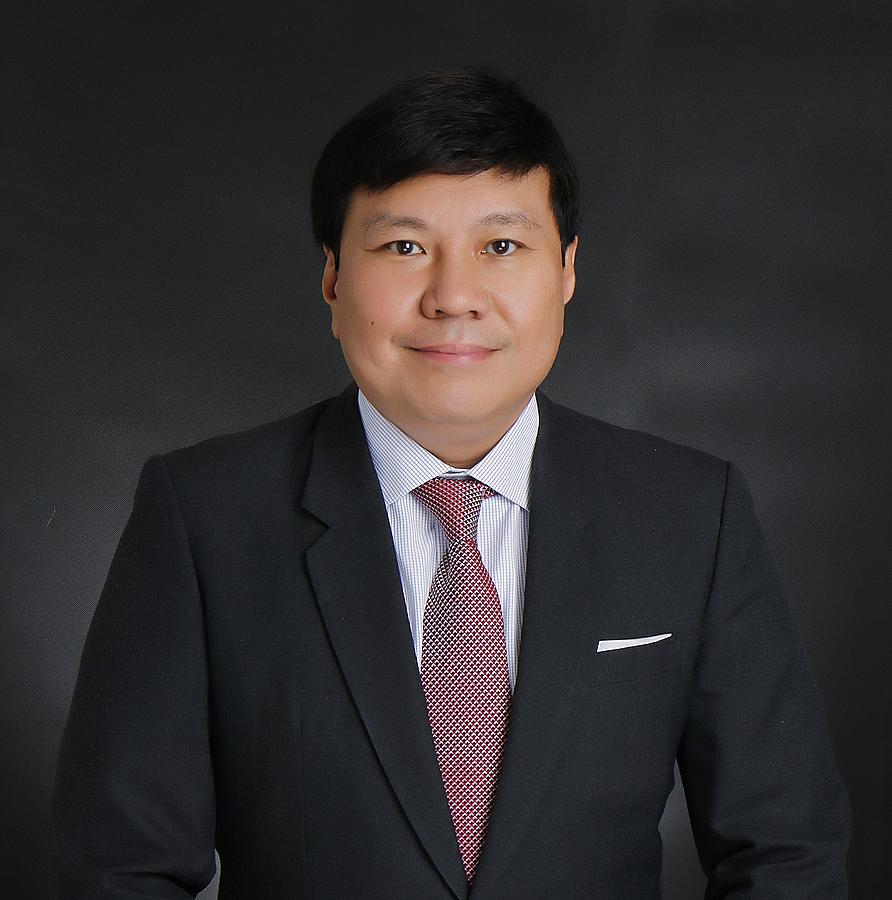 The Philippines is currently facing one of the greatest challenges to its economy with the implementation of containment measures brought about by the Covid-19 pandemic. The enhanced community quarantine (ECQ) imposed by President Duterte was extended to May 15 on areas deemed still at high risk that includes the National Capital Region and nearby provinces in central and southern Luzon, considered the major business hubs of the country. There is no definite date in sight yet for the lifting of the lockdown and opening up the economy, as the government focuses on containing the virus and bringing the infection rate to lower levels. Premature lifting of the lockdown may have dire consequences as a second wave of infections could lead to a bigger toll on the economy.
THE ASEAN+3 Macroeconomic Research Office slashed its 2020 gross domestic product growth forecast for the Philippines to 0.2%, warning that containing the virus should be the country's top priority. Meanwhile, the National Economic and Development Agency said they are still "calculating" the economic impact of the 15-day lockdown-extension for high risk areas.
Oil Markets in Turmoil
The outbreak also threw the oil market into turmoil and sent the sector into free fall. Wood Mackenzie reported that strategies to contain the spread of Covid-19, such as limiting people's movement, have directly lowered oil demand. Compounding these challenging conditions, the OPEC+ group, made up of OPEC and its leading allies including Russia, failed to agree on a concerted action to cut oil production to stabilize prices. Crude oil's recent collapse into negative prices was a clear indication of the scarcity of storage space for oil and the market's way of warning producers to stop pumping. Meanwhile, oil demand is set to fall even further as additional measures are put in place to limit the spread of Covid-19 putting strong downward pressure on prices. Major consumers like the shipping. aviation, and manufacturing industries are also facing challenges on their own contributing to the dampening demand for oil.
Revenues and cash flow will collapse for oil-producing companies and countries including Russia and many Middle East countries,. If low prices are sustained, high-cost producers will exit the market and one of them is the US shale oil industry. Less money will be available for investments and companies will delay new projects and cut expenditures at existing operations. While the Philippines may benefit from low oil prices because it is a major importer, upstream activities will see a downtrend because of high capital cost particularly exploration and development in the West Philippine Sea. Nevertheless, now is the best time to negotiate gas supply agreements for natural gas-fired power plants.
Long-term Shifts in Global Supply Chains
From national lockdowns to closed airspace and borders, Covid-19 has resulted in unprecedented disruption to the mechanics of most economies. Oxford Business Group said the erection of these barriers has placed a major strain on the world's supply chains, including essential linkages relating to food and medicines.
While shocks may result in short-term changes to supply chains, some evidence points to the likelihood that the current pandemic may lead to more long-lasting structural shifts. China could lose its central position in many global supply networks because of the pandemic shutdown and US-China trade war, to Brazil, Mexico and certain emerging markets in Southeast Asia. Oxford Business reported that Covid-19 has accelerated the trend of US companies looking to realign supply chains closer to home in countries such as Mexico, while also diversifying them to reduce future exposure risk by relocating to ASEAN states like Vietnam, Indonesia, Thailand and Malaysia. Japanese companies are also reported to be relocating their supply chains to southeast Asia. However, the Philippines is way below the list of preference because the of infrastructure issues and the high prices of utilities.
Cash Remittances Expected to Decline
Cash remittances are expected to decline this year, as Filipinos living and working abroad face massive layoffs due to the global economic slowdown caused by Covid-19. Filipino workers particularly from Europe, USA and the Middle East are expected to remit less if not return home because of the economic downturn in the countries where they are employed. Also Filipino seafarers working in transportation and cruise ships will also have limited employment opportunities because of the downturn in the transshipment of goods and travel. Nomura Global Research said that the Philippines, the world's fourth largest remittance recipient in 2018 according to World Bank data, is likely to suffer the most among remittance markets. Remittance inflows to the Philippines accounted for 9.9% of GDP in 2019. Historically, remittances had withstood previous economic crises and has continued to record growth despite challenging situations. Analysts have flagged that a drop in remittances could have a spillover effect on consumption, a key segment of the Philippine economy, accounting for 70% of its gross domestic product.
Build Build Build to Continue
As the government imposed a Luzon-wide ECQ, construction activities were also put to a halt. Originally, the government plans to spend over ₱1 trillion this year on various infrastructure construction projects to fill the country's needs for longer and wider roads, convenient train systems, and bigger airports and seaports. That plan may now be needed to be scaled down. President Duterte is open to dropping infrastructure projects scheduled this year to free up funds for Covid-19 response. Duterte is also thinking of selling government assets to generate more cash.
However, Finance Secretary Dominguez remarked that the Duterte administration's "Build, Build, Build" infrastructure program will push through despite the reallocation of around ₱30 billion of its budget towards COVID-19 facilities. He said that the program — which includes 100 big-ticket priority projects — will not be downgraded as it is being counted on as the "fuel" for the local economy to bounce back.
On his part, Sec. Mark Villar is confident that the Department of Public Works and Highways will still be able to complete its infrastructure projects despite the lockdown. Meanwhile, Department of Transportation (DOTr) Secretary Arthur Tugade said that construction will resume for the railway projects. Tugade explained that the Inter-Agency Task Force tasked to implement the ECQ has allowed the DOTr to continue work on several railway projects. He acknowledged, however that some airport, seaport, and terminal projects may be postponed or delayed, as the government has diverted funds to fight the Covid-19 threat.
The State of Real Estate
The Philippine Amusement and Gaming Corporation has suspended the operations of all Philippine Offshore Gaming Operators (POGOs) due to the ECQ imposed in Luzon. According to Colliers, the suspension of POGO operations and the imposition of travel restrictions on workers to and from China will likely result in delayed expansion among these companies and put a dent in office space take-up. Colliers however believes that the traditional and outsourcing firms could bridge the demand gap left by POGOs once market sentiment improves in the second half of 2020. According to Finance Secretary Carlos Dominguez III, the government is currently evaluating a proposal to allow POGOs to resume operations. However, the expansion of POGOs from 2020 to 2021 hinges also on the lifting of travel restrictions.
The Information Technology and Business Process Association of the Philippines has advised outsourcing companies to implement flexible work arrangements to prevent the further spread of Covid-19. Meanwhile, the Philippine Economic Zone Authority (PEZA) has allowed information technology enterprises to adopt work-from-home arrangements without prior approval from PEZA. Alternative work arrangements would embolden traditional and outsourcing companies to accelerate adoption of technology and further explore implementing flex-and-core strategies that comprise a mix of traditional office and flexible workspace. Colliers advised that firms should effectively communicate cloud computing strategies to their employees to minimize disruptions from the abrupt switch to remote working.
Colliers also sees residential demand in Metro Manila softening in 2020. If the virus is contained in the first half, we may see market sentiment improving starting the third quarter and a recovery in demand and supply in 2021. Among the major concerns for the residential sector are unemployment, business and consumer confidence, and OFW remittance inflows. On the supply side, the work stoppage due to ECQ will delay project completions.
Colliers also believes that social distancing will likely be part of the "new normal". A significant number of retail shops are still likely to be closed by the time the ECQ is lifted but these brick-and-mortar retailers may tap the demand by expanding their online presence. Retailers may create their own e-commerce sites, utilize existing sites of major mall operators, or use popular social media platforms such as Facebook and Instagram. Consumers may prefer to buy online than go to the mall.
Living in the "New Normal"
In an online seminar, Ateneo Center for Economic Research and Development Director Alvin P. Ang said that even with the lifting of the ECQ, the following "new normal" will continue to be observed: no gathering of more than 10 people, physical distancing, wearing protective accessories like masks and gloves when going out, waiting time in public places, and working from home. Financial, power, water, and Internet services will be in high demand. Basic mobility and online delivery services will also be needed to ensure that Filipinos will be able to get their basic food and non-food needs. Businesses that will boom post Covid-19 include digital marketing services such as website development and social-media presence, apps development, business-process outsourcing, video conferencing, digital consultation platforms, and basic skills and do-it-yourself learning services and webinars offered online. Online platforms for gaming and entertainment will also thrive. The pandemic has expedited the arrival of the app economy especially for online banking and money transfers. The World Health Organization, however, warned that hackers and cyber scammers are taking advantage of the Covid-19 pandemic by sending fraudulent emails and WhatsApp messages that attempt to trick people into clicking on malicious links or opening attachments.
Conclusion
The moment we realized the full catastrophic implications of the Covid-19 pandemic was the time our individual world stopped. We will not see the light at the end of the tunnel unless a vaccine is formulated. But even then, we may have to brace ourselves for another lethal viral outbreak. The good news is that while we are in the midst of our quarantine, there are dramatic changes in online technology developing at breakneck speed. We can adapt to and even flourish under the new normal if we can work out the right experience and business model. There is no turning back now.
Fernando "Ronnie" S. Penarroyo specializes in Energy and Resources Law, Project Finance and Business Development. He may be contacted at fspenarroyo@gmail.com for any matters or inquiries in relation to the Philippine resources industry. Feel free to follow Atty. Penarroyo on LinkedIn (https://www.linkedin.com/in/fernando-s-penarroyo-2b8a7312/)
---