Celsius obtains Social License to operate for the MCB Project
by Philippine Resources - November 15, 2022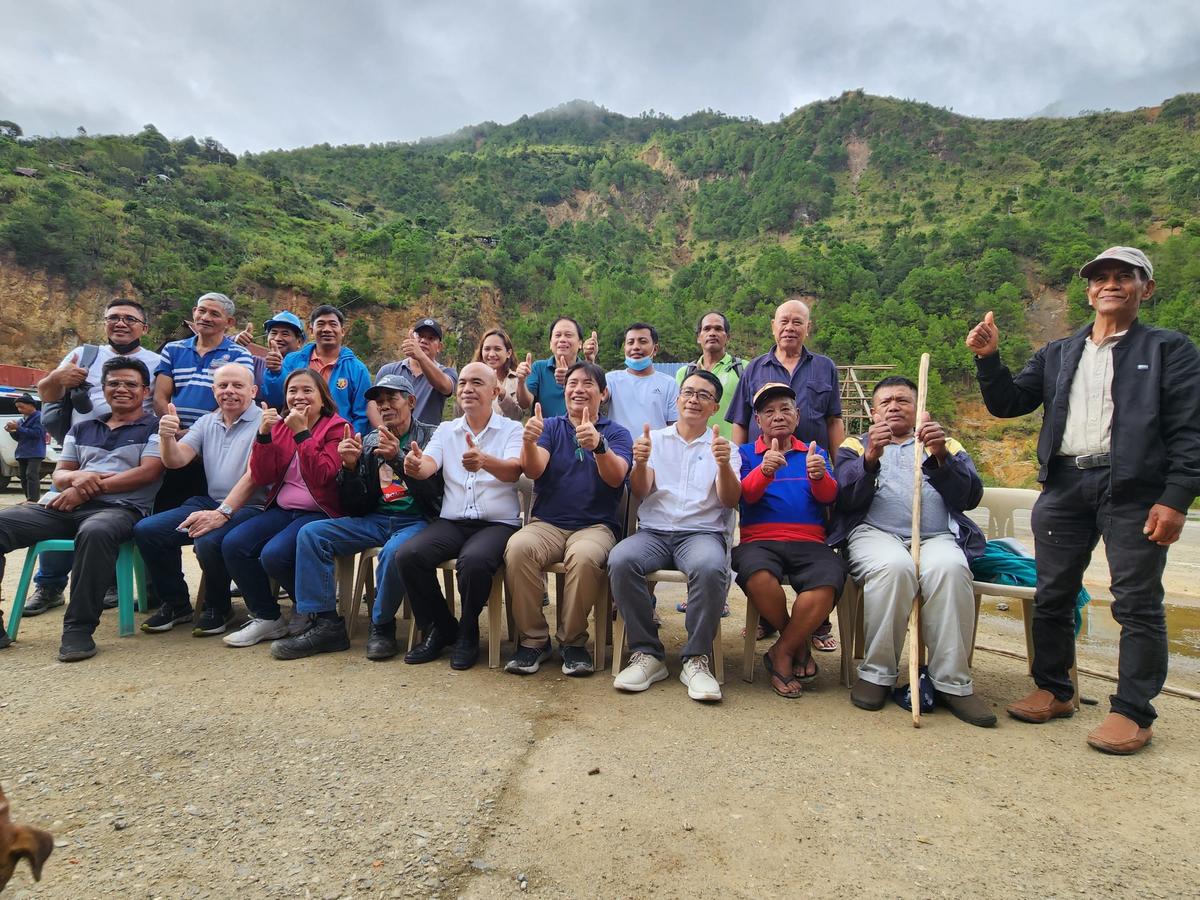 Photo credit: Celsius Resources Limited
Celsius Resources Limited is pleased to announce that one of its Philippine subsidiaries, Makilala Mining Company, Inc. ("MMCI") has obtained the consent of the Balatoc Indigenous Cultural Community (ICC) for the development of the Company's MaalinaoCaigutan-Biyog (MCB) Copper-Gold Project ("MCB" or "the Project").
After a series of consultations and negotiations, a Memorandum of Agreement (MOA) between MMCI, the Balatoc ICC, and the National Commission on Indigenous Peoples (NCIP) was officially signed on 14 November 2022. The MOA represents the collective decision of the Balatoc ICC for MMCI to carry out exploration, development, production, and operation activities at the MCB Project area. It also outlines the commitments and obligations of all parties to the agreement as well as the economic, social, environmental, and cultural benefits of the Project to the Balatoc ICC during the life of the mine.
Pasil Municipal Mayor Alfredo B. Malannag, Jr. was elated with the outcome and expressed: "This is a historical moment as it reflects the aspirations of the community for the future of the Balatoc Tribe. With MMCI at the forefront of development, our dreams of harnessing our natural resources without sacrificing our future and the environment will soon be realised. We have partnered with MMCI since their first exploration in the area in 2006 and the community has established a very good relationship with them."
Kalinga Provincial Governor James S. Edduba shared the same sentiment: "This is a happy occasion, and I am excited with the many possibilities that will happen to this community with the signing of the MOA. Growing up in the place, I can personally attest to life with and without a mining company. I was the Mayor of Pasil when Makilala Mining started their exploration. We have gone a long way and MMCI has been instrumental in the development of the community. I believe that this partnership will help develop the community further as this is such a big investment in terms of business and employment opportunities, overall progress and other benefits."
The Company considers obtaining the consent of the Balatoc ICC to be a crucial aspect for the development of the MCB Project, as it represents a social license to operate which is anchored on legitimacy, credibility, and trust.
MMCI President Atty. Julito R. Sarmiento expressed: "The signing of the agreement signifies the commitment of the Company to do right by the Balatoc ICC. We have always ensured that we abide and respect the customary laws and traditions of the community in all aspects of our engagements, to demonstrate our strict adherence to Environmental, Social and Governance (ESG) principles and best practices consistent with our firm commitment to Transformative Mining."
Article courtesy of Celsius Resources
---