an article by Mark Adrian D. Lenon ~
[Photo above: AMS Asset Monitor in the field (Photo credit: Emerson website)]
Mining is entering a new era. This phase, known as Mining 4.0, recognizes the role of digital transformation in sustainable mining operations. With more affordable and simpler solutions to monitor plant assets, it has become viable for mining companies to assert total control over their operations.
Emerson practises a "Human-Centred" approach to innovation. In this light, the company ensures that its solutions eliminate unnecessary work, reduce complexity, and embed knowledge for the benefit of less-experienced workers.¹ Hence, end-users of all skill levels can utilise an ever-changing technology landscape.
Human-Centred Design is applied in Emerson's AMS Asset Monitor. As an edge device, the AMS Asset Monitor utilises pervasive sensing (sensors) to determine asset condition and embedded prescriptive analytics (built-in analytics) to provide user-friendly results.² Combined, these features enable operators to make data-driven decisions without complication.
The benefits of automated monitoring using the AMS Asset Monitor far outweigh manual monitoring programs. Since field data is collected and diagnosed before prompt delivery, operators already receive actionable data.² Using these insights, asset reliability can be maximised. Furthermore, mining companies can take relief knowing that the AMS Asset Monitor is also a simple and cost-effective way to monitor balance of plant equipment.² When scaled properly, sustainable plant operations can be achieved.
Rotating machinery is one of the areas where the AMS Asset Monitor proves to be crucial. Since motors are used in various processes, predictive and planned maintenance are needed to avoid a potential downtime. Additionally, in-depth investigations can be done using the Emerson Peak View Plus software, which is capable of distinguishing between failure types and providing valuable insights.³
Data-driven decisions are vital to ensure reliability across plant assets. In partnering with Emerson, mining operators can utilise assets running at peak efficiency to achieve long-term sustainability goals.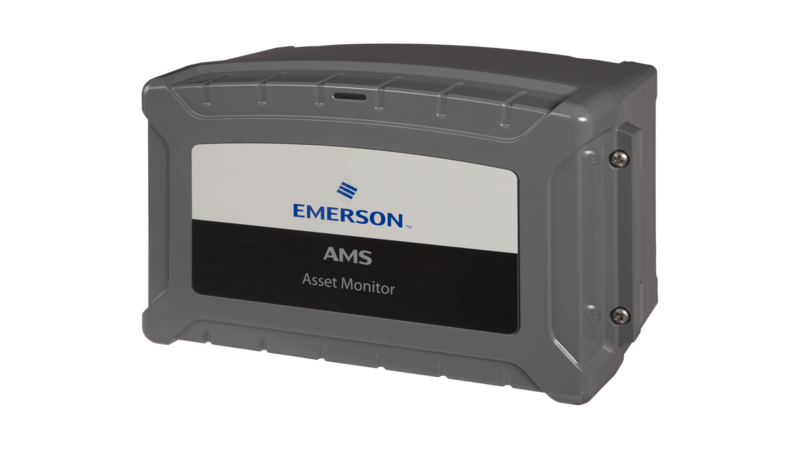 Emerson products are available through Integral. As a designated Local Business Partner of Emerson, Integral provides world-class solutions. Apart from connecting customers to Emerson's products and expertise, Integral also offers a variety of services for clients located in the Philippines.
For more information about Emerson and available local services, customers may contact Integral through the following: PLDT Landline (+632) 8696-3634, (+632) 7576-3716, and (+632) 7373-8453; GLOBE Mobile (+63) 917-851-7716; and SMART Mobile (+63) 939-907-0967 and (+63) 943-708-5400. Website access is available through https://www.integralindustrial.com.ph/.
-----
Reference:
Electronic Marshalling Overview - https://bit.ly/3CSKijP
Embedded Analytics Expand Monitoring, Improve Asset Reliability - https://bit.ly/3MtCKY7
Extract More from Your Mining Operations (Emerson E-Book) - https://bit.ly/3ECBQ9G
Photo credits:
1. AMS Asset Monitor in the field - https://bit.ly/3CTikV4
2. AMS Asset Monitor - https://bit.ly/3CTbUFu