20 Years of Integral: Celebrating Growth and Transformation
by Philippine Resources - March 23, 2023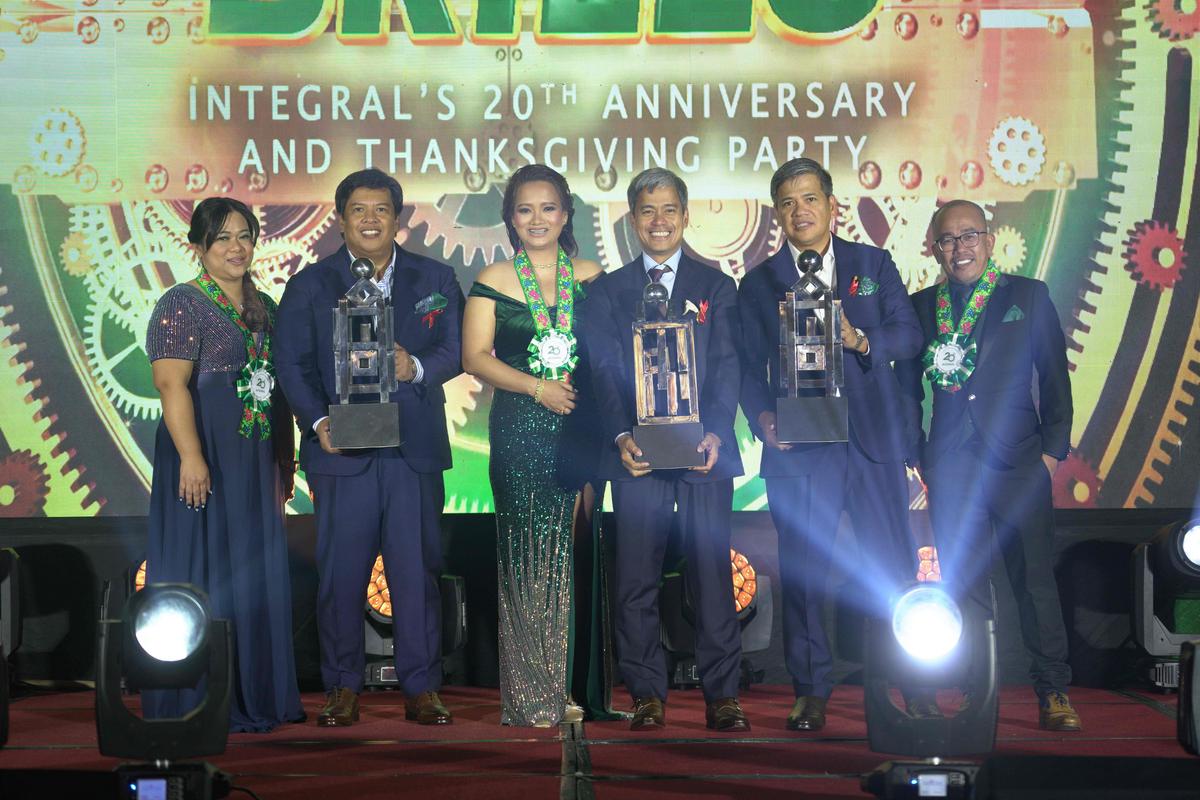 article by Mark Adrian D. Lenon
(Top photo: Integral's founders were awarded trophies sculpted by artist Nixxio Castrillo. From L-R: Admin & Finance Manager Cherry A. Lastimosa, Finance Vice President Gavino P. Junio, Sales Manager Rhea B. Dayao, President Henry B. Serraon, Operations Vice President Elmar V. Lenon, and Projects & Services Manager Joseph Arnel S. Bintad.)
Integral, a purveyor of market-leading process control solutions in the Philippines, celebrates its 20th anniversary this 2023. The event, held in EDSA Shangri-La, was attended by the company's employees, clients, and supply chain partners.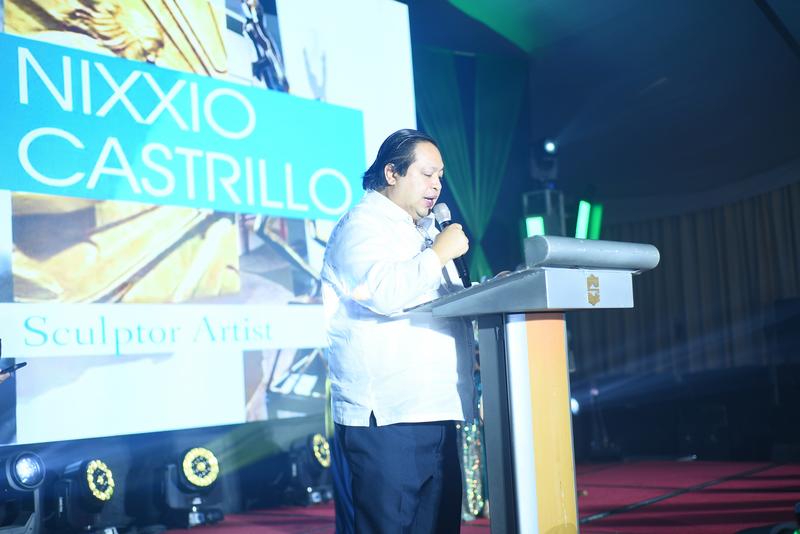 The celebration was a showcase of Integral's history. But more importantly, it highlighted lessons the company learned as keys to success over the past two decades. As told from the perspective of the founders and employees, the event delivered a playful yet heart-warming glimpse into Integral's journey.
1. Credibility grants opportunities
Stakeholder trust is one of the most valuable qualities businesses must develop, which is true for Integral. "A business without a product is not a business," Finance Vice President Gavino P. Junio said during his opening speech. He insists on the significance of this quote, especially when Integral was starting to make a name for itself. Principals such as Rotork, Crosby, and Yarway trusted and stood by Integral since its early days. These partnerships boosted Integral's credibility as it grew its client base. On a journey already spanning two decades, Integral continues to expand its network of local opportunities for the benefit of its stakeholders.
2. Continuous improvement is essential for growth
The path to success is long and uncomfortable, as expressed by Integral's Operations Vice President Elmar V. Lenon when he recounted the company's early struggles: from owning a single landline to lacking company vehicles. Still, its founders persevered to build the company into a professional organisation. Such that continuous improvement of company resources and processes stood vital. These efforts have been instrumental in providing a solid foundation for the company. While Integral currently holds Supplier Accreditations, ISO 9001 and 45001 Certifications, and a PCAB Specialty License for Electrical Works (Category B), the pursuit for progress is never-ending.
3. Investing in people is crucial to success
Company anniversaries would only be complete with a tribute to its employees. During the "Success Stories" segment, guests witnessed the vulnerable side of Integral's employees as they shared their success stories with the company. Altogether, the messages captured Integral's role in ensuring its employees' career growth and well-being. In support, President Henry B. Serraon added that Integral would share its gains with all employees. Indeed, a triumphant business shares success with its people, whom it identifies as its most valuable resource.
Preparing for the future
As Integral welcomes another decade, it strives to inspire confidence in its stakeholders through game-changing products and services. President Henry B. Serraon's closing speech revealed Digital Transformation as the latest offering to start in 2024. This branch covers software solutions for critical industries such as power generation, mining, and domestic water utilities. The announcement further strengthens the company's service capabilities which already cover Valves and Actuators, Instrumentation, Systems and Software Solutions, and Project Management.
Integral is a local business partner of Emerson (Pressure Management, Flow Controls, and Isolation Valves), Rotork Actuators, Erhard Valves, Bayard Valves, and LAD Contracts (Pipes, Fittings, and Coatings).
For more information about Integral and available products and services, customers may contact the following: PLDT Landline (+632) 8696-3634, (+632) 7576-3716, and (+632) 7373-8453; GLOBE Mobile (+63) 917-851-7716; and SMART Mobile (+63) 939-907-0967 and (+63) 943-708-5400. Website access is available at https://www.integralindustrial.com.ph/.
---