article by: Integral Industrial Management Corporation
(Photo: Installation, testing and commissioning of 600mm Emerson Keystone Butterfly Valve and IQ Model Rotork Electric Actuator)
How important are instrumentation and process control solutions in industries like in mining, water, oil and gas, energy, industrial and process industries?
Process control instrumentation are hardware equipment and software that are exceptionally developed over the years for precise measurement, control, and monitoring of process variables, pressure, flow, level, temperature and analytical applications. Its role in any manufacturing or processing plants' operation management is critical and essential to achieve production efficiency, reliability, safety and sustainability.
In the mining industry, mining companies need process instrument and control products that can help assure efficient tailings and wastewater management for environmental protection.
With such massive applications of instrument and control products like process valves (such as ball, knife gate and butterfly valves), pressure relief valves, pneumatic and electric actuators, the demand for high quality and technologically advanced instruments is essential in major industries like in mining.
There is a local company that has been serving these industries for almost two decades now, and is known as a trusted distributor of high-quality and diverse process instrumentation and control products. Established in 2003, Integral Industrial Management Corporation (or INTEGRAL), has been a known distributor and service provider of market-leading valves and actuators. Currently, INTEGRAL is the local business partner of Emerson Automation Solutions and Rotork PLC.
Everything Under One Roof
INTEGRAL has almost two decades of experience in the distribution of leading flow control instrument products and provision of related critical technical services.
The company has earned a proven track record of working with the petrochemical, energy, oil and gas, water, mining, food and beverage, cement, industrial and process industries in the Philippines. "Quality service and products are at the core of our business, and we continue to expand our brand portfolio and grow our expertise to remain ahead of the competition."[1]
More on their business profile, "As a partner of global-leading valves and actuators, we work hand-in-hand with a worldwide network of experts who possess a thorough understanding of industrial applications. Going beyond distribution and service, we help our clients find solutions to a wide-range of industrial problems. Together, we are not only partners in commerce but also stewards in the development of local industries."[1]
With a company slogan, "Your essential source of integrated solutions", INTEGRAL wishes to convey a direct and straightforward approach but still with a warm and welcoming impression to their clients and prospects. The slogan also refers to the company's products and services as a complete package that caters to just about everything their clients might need for their operations. Moreover, INTEGRAL products and services also serve as solutions to much of the common problems in the industries they serve – thus the phrase "integrated solutions".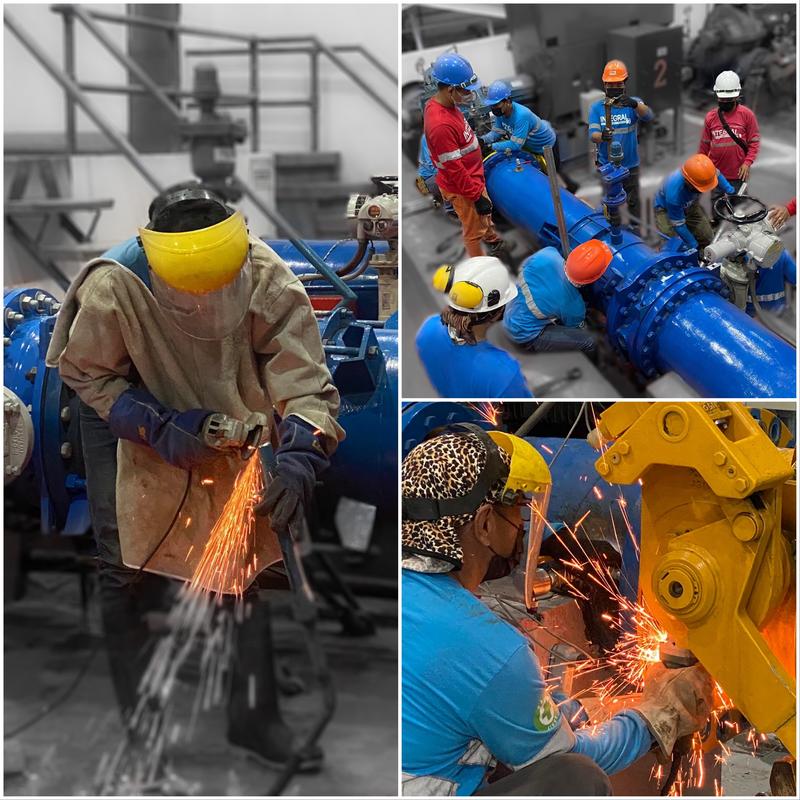 Best foot forward
With regard to strong capabilities, INTEGRAL considers the balance of technical expertise and comprehensive experience critical to their active daily operations nationwide. "More than technical knowledge, our collective experience in the industry helps us navigate through a multitude of industrial applications."[1]
Aside from being a supplier of diverse instrumentation and process control products, INTEGRAL also provides a wide-range of services that accommodate their product specifications. "Our field technicians and engineers are experienced and factory trained to inspect, install and dismantle, repair, overhaul, calibrate, maintain, commission, facilitate, and issue testing service certification of almost all types of process valves -- including pressure relief valves and actuators. Correspondingly, we have the full support of our foreign partners in the acquisition of after-sales parts."[1]
For added convenience to their clients, they have a nationwide presence at strategic locations in Luzon, Visayas and Mindanao, where INTEGRAL is able to provide sales and technical support across the local, regional, and factory scope.
Aside from INTEGRAL's existing Manila workshop that is dedicated to attend to clients' immediate technical concerns within the National Capital Region, they recently invested on a state-of-the-art Mobile Service Container. This is intended to provide sophisticated on-site service solutions primarily for Pressure Relief Valves in the south. The 20-foot container test rig is currently stationed at INTEGRAL's newly-built service facility in Batangas City. It is a large compound that was built in response to the growing technical service demand in the area.
INTEGRAL established their service workshop in Ormoc, Leyte in 2012. This allowed the company to swiftly cater to the rapidly growing technical requirements in the Visayas region, particularly in geothermal power plants. Geothermal power plants would greatly benefit from INTEGRAL's Triple Offset Valves, Pressure Relief Valves and Actuators.
INTEGRAL's sales office in Cagayan de Oro aims to determine Mindanao's potential need for service workshops in the future.
"Our in-house frontline service personnel undergo numerous factory trainings abroad. Immersion is crucial so that every service personnel is ready for any problem that may arise."[1]
The company has two ISO certifications awarded by QAS International for their excellence in their management systems, standards, and guidelines, namely ISO 9001:2015 and ISO 45001:2018.
For more information about INTEGRAL's products and services, please visit their website at https://www.integralindustrial.com.ph/.
-----
Reference:
[1] Company website - https://www.integralindustrial.com.ph/
---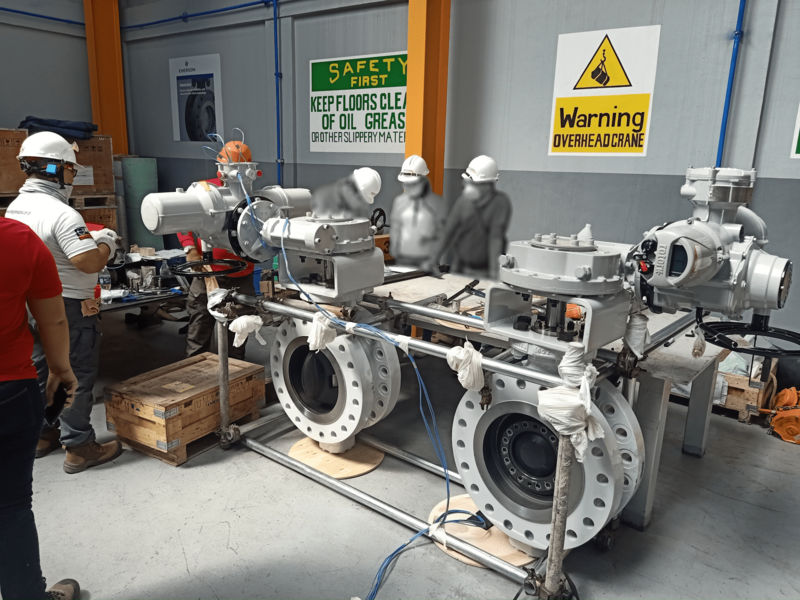 -----
Related article:
ROTORK: Intelligent Valve Actuators for Efficient Mining Operations - by Mark Adrian D. Lenon