Photo: In September 2022, Major Drilling Philippines teams reached 1,494,810.24 lost time injury-free hours at the Masbate Gold Project
When you arrive at a Major Drilling platform, the first thing you see is a two-meter gold and white safety sign with prominent blue icons. Each image depicts the specific Personal Protective Equipment drillers or visitors must wear to access the site.
Along with safety and operations managers, each member of the drilling team is in charge of knowing about critical risks and understanding that safety comes first. In 2022, Major Drilling Philippines celebrated three million hours of work lost time injury (LTI) free over a period of seven-plus years.
"Our Philippines branch continues their outstanding performance and contributes to our recent global milestone of 8 million hours LTI free spread over the past 10 months. It makes me proud to be part of the hard work and dedication our people commit to every day at the job site," JR Davies, Major Drilling VP Operations – Australasia & Africa, said.
The branch includes staff in Carmona, Cavite, and crews in Masbate, Surigao del Norte and Benguet. It has a diverse fleet of reliable surface and underground rigs including Sandvik's DE-710 and DE-740, Boart Longyear's LF90D, versatile Mancore Portables and the Geoprobe 8140 Sonic Drill. The safe operation of these rigs is continually "drilled" into the workers through extensive training programs, safety toolbox meetings and rigorous pre-operation inspections.
Beginnings in Safety
The branch started as Bradley Drilling Inc. in 2006. Major Drilling, operating as MGDII, acquired it in 2011, and introduced world-class safety programs. Today, drilling crews know how to "Take 5" to assess risk. They completely understand Major Drilling's "10 Lifesaving Rules." The company's Critical Risks Management program, which went global in 2020, is like a capstone course on advanced risk management, helping the more than 3,800-employee global workforce operate safely.
Does it work? It does, step by step. In October 2021, Major Drilling Philippines marked more than 1.4 million hours LTI free with Filminera Resources Corporation yielding 15,819.40 meters that year. It was part of a four-year LTI free recognition, a great honor from this valued, longstanding client.
Major Drilling through the years has shown exemplary performance in meeting both drill meter targets and safety performance targets on site," said Jane Kristine Teves, Exploration Manager of Filminera Resources Corporation. "Regular joint safety walkthroughs are done on a weekly basis with conscientious effort to prevent incident that post risk to our operations, our equipment and most importantly, our people."
Past partnerships with Manila Mining Corporation, Lepanto Consolidated Mining Company, Silangan Mindanao Mining Company, Inc., Philex Mining Corporation, Paraiso Consolidated Mining Corporation, Crescent Mining and Development Corporation, among many others, also contributed to the total LTI-free hours tally.
At the main office in Carmona, Daniel Paradis, Branch General Manager since 2021, commends his teams for their hard work. "Our everyday efforts to train, remind, repeat is how we rack up the injury-free hours and help our clients achieve results," he said.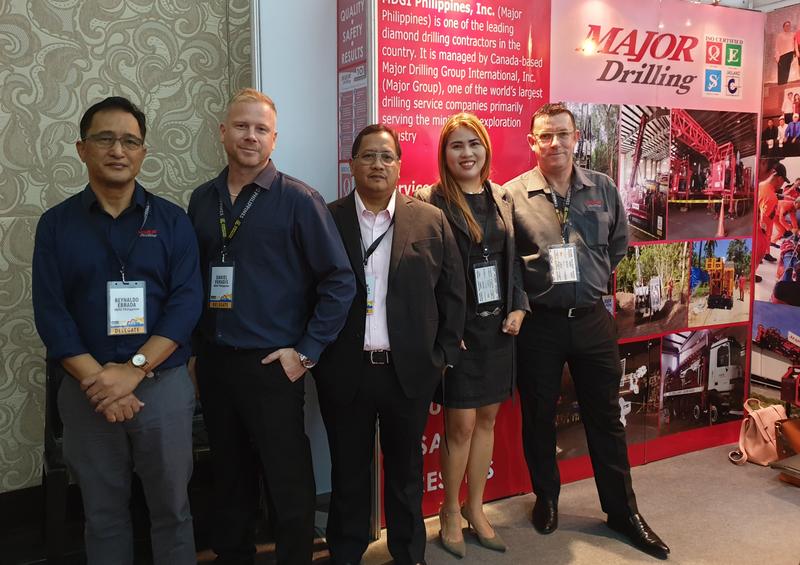 International Standards for Success
Successful certification in integrated management systems is another contributing factor to the success of the branch. Since August 2017, the team has undergone rigorous audits to prove their compliance with three ISO standards, namely Quality Management System (9001:2015), Environmental Management System (18001:2015), and OSH Management System (45001:2017).
Leomila (Bhing) Maglantay, who heads the team as the company's ISO management representative, said, "I am proud of the Major Philippines team and its top management for supporting this endeavor. ISO certification offers a sound framework for the branch's ESG performance. Passing these standards not only demonstrates the ability of the branch to showcase its sustainability practices, but also its ability to embrace risk management in every aspect of its operations. That is why our ISO team commits to a continuous effort in maintaining our ISO management system."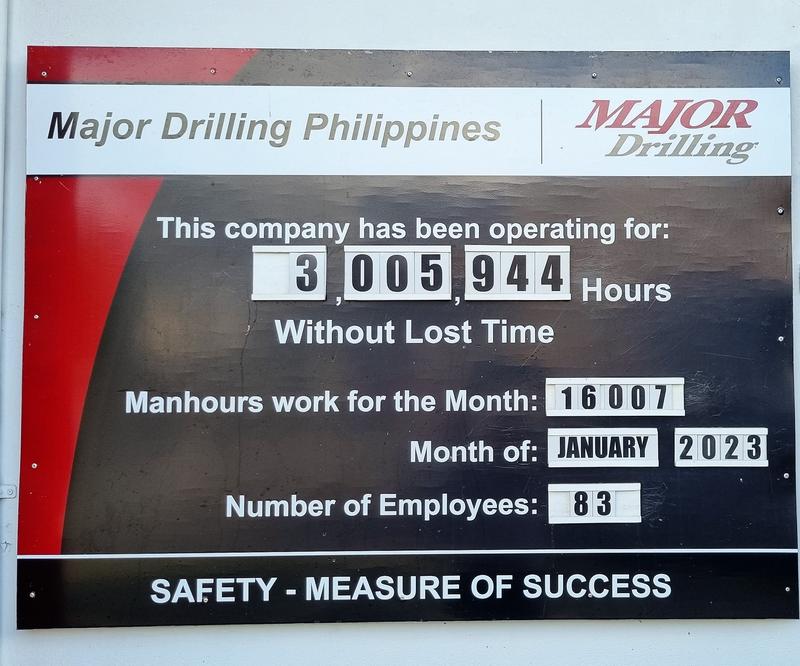 Staying the Course
With a substantial track record of safety, solid client relationships and top-notch team, Major Drilling has a strong foothold in the Philippines mining and exploration industry.
"We look forward to continuing our quality specialized drilling work in the Philippines for years to come," said General Manager Paradis.
Established in 1980, and publicly traded as Toronto Stock Exchange ticker symbol TSX: MDI, Major Drilling is the leader in specialized drilling, mainly servicing the mining industry. The company operates on five continents guided by ESG principles to advance sustainability efforts.